Did you know that the largest temperate rainforest on Earth is located right here in B.C.?
Stretching from the northwestern district of Stewart to Vancouver Island along the north and central coasts, the Great Bear Rainforest spans 6.4 million hectares in size and is characterized by towering old-growth forests, misty valleys, glacier-cut fjords, diverse wildlife, hidden waterways, and the wide open Pacific Ocean.
The beauty of Great Bear Rainforest is in its remote location and solitude. Pacific Coastal Airlines provides direct access into the heart of the Great Bear from Vancouver, making a visit to the wild region is easy in spring and summer months. Great Bear Rainforest access is also available from Bella Coola, Port Hardy and Prince Rupert via BC Ferries.
Holding more than 10,000 years of Coastal First Nations history, this traditional territory and untouched ecosystem can be explored respectfully and responsibility through authentic activities led by Coastal First Nations and socially-conscious tourism groups.
Among the essential travel experiences when visiting the land of the Great Bear Rainforest is award-winning Spirit Bear Lodge.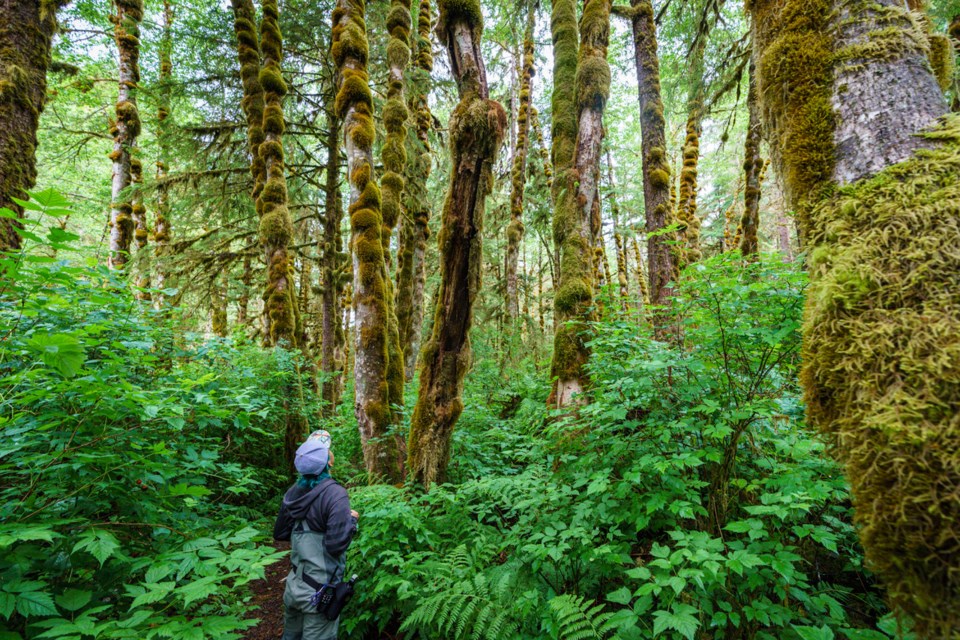 A moment of reflection in Kitasoo Xai'xais Traditional Territory in Great Bear Rainforest. Photo: Jonathan Irish / Spirit Bear Lodge
Operated by the local Kitasoo Xai'xais Nation, Spirit Bear Lodge offers exclusive seasonal access to spectacular wildlife viewing areas, stunning landscapes, and cultural sites within the Kitasoo Xai'xais traditional territory. The lodge provides a conservation-based eco-tourism experience that connects visitors with Indigenous culture and nature through Indigenous cultural experiences and world-class wildlife viewing.
Elders and knowledge keepers have passed on generations of Indigenous history that is shared with all those staying at the lodge through guided forest hikes, safari tours, and visits to ancient Indigenous sites.
For outdoor adventure-seekers, a variety of marine activities await, including boating and paddling, sport fishing and sailboating, and so many other fresh experiences along the wild west coast.

Breathtaking waterfalls on Princess Royal Island are a scenic jewel in Great Bear Rainforest. Photo: Spirit Bear Lodge
You can immerse yourself in B.C.'s true wilderness on a grand scale — from the river streams to the waterfalls of Princess Royal and beyond — in your search for humpback whales, bears, bald eagles, and other incredible species that live in the Great Bear Rainforest.
A tourism jewel in Klemtu, B.C., Spirit Bear Lodge specializes in once-in-a-lifetime moments with an Indigenous perspective that unpacks a deeper meaning and significance.
In between busy days of exploration and adventure within the Great Bear Rainforest, guests can enjoy unbeatable views of the forest, ocean, and stars from lodging that pays homage to the traditional ways of west coast First Nations.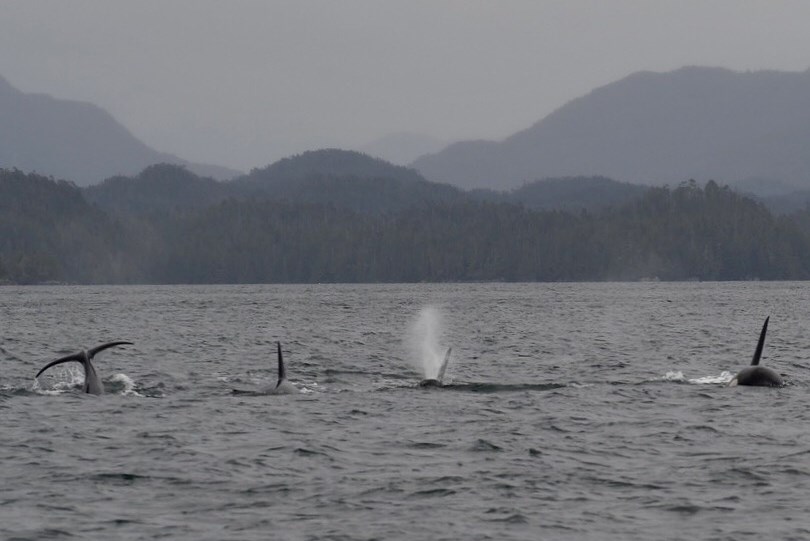 Killer whales on the hunt in Kitasoo Bay. Photo: Tim Milne
Spirit Bear Lodge is open to Canadians as of August 1, 2022, so start planning for a restorative experience like no other today — and don't miss out on your chance to potentially win a trip to the Great Bear Rainforest through Great Bear Tales!
Head over to greatbeartales.com/contest to enter for your chance to win a 3-day getaway package to Spirit Bear Lodge (including roundtrip flights from Vancouver to Bella Bella with Pacific Coastal Airlines) to relax, recharge, and reflect during a spectacular visit to B.C.'s coastal crown jewel!
This contest is open to Canadian residents 19+ (excluding Quebec) and closes on March 31, 2022. Visit greatbeartales.com/contest for terms and conditions.