Over the span of a few weeks you readers submitted picks for your favourite shining lights of our great (er, awesome!) city.
From your favourite local politician (Major Kennedy Stewart) to your favourite pet store (Tisol), the categories run the gamut. These are the best of the best, as dedicated by you.
Please support these local businesses, and take care of each other.
Bob Kronbauer
Publisher and Editor-in-Chief, Vancouver Is Awesome
​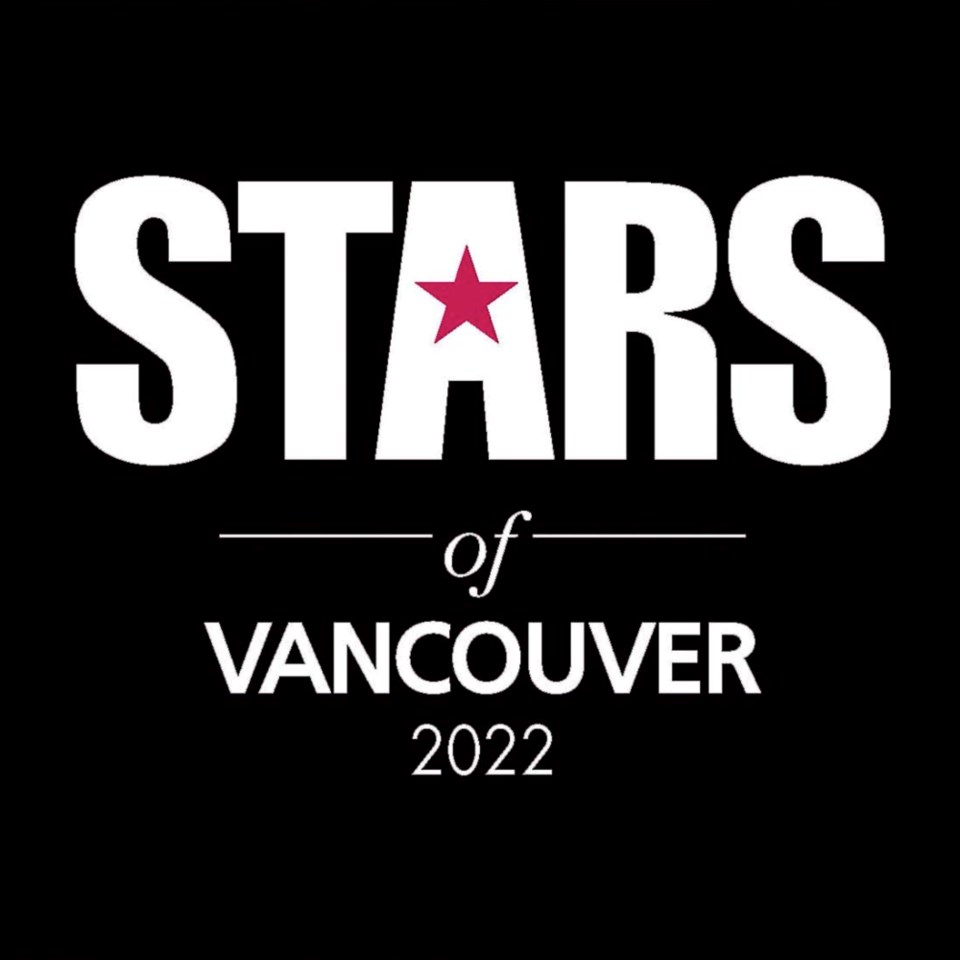 ​
ART & CULTURE
LOCAL POLITICIAN
Kennedy Stewart
Don Davies
John Horgan
NEIGHBOURHOOD
Kitsilano
Mount Pleasant
West End
TOURIST ATTRACTION
Stanley Park
Granville Island
Jack Chow Insurance Building
PUBLIC ART
Olympic Cauldron
A-maze-ing Laughter
Vancouver Mural Festival
EAT & DRINK
BAKERY
Purebread
Breka Bakery & Café
COBS Bread Bakery (Tie)
Maxim's Bakery (Tie)
BRUNCH
Café Medina
Yolks
Jam Cafe
BEST BURGER
White Spot
Vera's Burger Shack
Romers' Burger Bar
BEST FOOD DELIVERY SERVICE
DoorDash
Uber Eats
Skip The Dishes
CHINESE RESTAURANT
Sandy La Chinese Restaurant
Peaceful Restaurant
Szechuan Chili Restaurant
COFFEE SHOP
JJ Bean
49th Parallel Café
Bean Around the World
Cafe Artigiano
CRAFT BREWERY
33 Acres Brewing Company
Parallel 49 Brewing Company
Granville Island Brewery
DESSERT
True Confections
Thierry Chocolates
Thomas Haas
FINE DINING
Hawksworth Restaurant
Seasons in the Park
Blue Water Cafe
FOOD TRUCK
Tacofino
Chickpea
Japadog
GREEK RESTAURANT
Stepho's Souvlaki Greek Taverna
The Greek by Anatoli
Maria's Taverna & Minervas Restaurant
ICE CREAM/GELATO
Earnest Ice Cream
Rain or Shine
La Casa Gelato
INDIAN/ SOUTH ASIAN RESTAURANT
Vij's
Sula Indian Restaurant
Tasty's Indian Bistro
ITALIAN RESTAURANT
Cioppino's Mediterranean Grill & Enoteca
Pepino's Spaghetti House
Ask for Luigi
JAPANESE RESTAURANT
Miku Restaurant
Minami Restaurant
Applause Japanese Restaurant
KOREAN BBQ RESTAURANT
Chosun Korean BBQ Restaurant
Sura Korean BBQ Restaurant
Kook Korean BBQ Restaurant
LATE NIGHT EATS
Breka Bakery & Café
The Naam
Lucy's Diner
LATIN AMERICAN RESTAURANT
Cuchillo
El Camino's
Havana Vancouver (Tie)
Sal y Limón (Tie)
MIDDLE EASTERN RESTAURANT
Nuba
Jam Jar
East is East
NEW RESTAURANT (OPENED IN 2021)
Chupito (Tie for #2)
Maxine's Cafe & Bar (Tie for #1)
Alimentaria Mexicana (Tie for #2)
Giovane Bacaro (Tie for #2)
PATIO
Mahony's Tavern
Tap & Barrel
Joe Fortes Seafood & Tap House
PIZZA
Via Tevere Pizzeria
Pizza Garden
La Ruota Pizzeria
SEAFOOD RESTAURANT
Blue Water Cafe
Joe Fortes Seafood & Chop House
Rodney's Oyster House
SPANISH/ TAPA RESTAURANT
Bodega on Main
Como Taperia
España Restaurant
SPORTS BAR
Shark Club Sports Bar & Grill
Boston Pizza
Red Card Sports Bar + Eatery
TACO
Tacofino
La Taqueria Pinche Taco Shop
Sal y Limón
THAI RESTAURANT
Sawasdee Thai Restaurant
Sala Thai
Bob Likes Thai Food (Tie)
Maenam (Tie)
VEGAN RESTAURANT
MeeT
Chickpea
CHAU Veggie Express (Tie)
Heirloom (Tie)
VEGETARIAN RESTAURANT
LIFESTYLE & SERVICES
APPAREL
Lululemon
Eddie Bauer
Aritzia
ARTS & CRAFT SUPPLIES
Michaels
Opus Art Supplies
Urban Source
AUTO REPAIR
M & N Auto Repairs
Tremblay Motors
Canadian Tire
BABY/CHILDREN'S STORE
West Coast Kids
Babes on Fourth
Toys R Us
BARBERSHOP
The barbershop
Big Bro's Barbershop
TopGun Barber
BIKE SHOP
Ride on Bikes
Reckless Bike Stores
Our Community Bikes
BRIDAL STORE
Bisou Bridal
Bello Wedding World
BUTCHER
Windsor Quality Meat
Columbus Meat Market
Beefway Meats (Tie)
Rio Friendly Meats (Tie)
CAR DEALER
Brian Jessel BMW
Mercedes
Regency Toyota
CAR SHARE
Evo Car Share
Modo
ZEROCAR
CAR WASH
Shine Auto Wash
M & J Car Wash
Oasis Car Wash
CATERER
Savoury City Catering
Emelles Catering
The Lazy Gourmet
CHARITY
Covenant House Vancouver
BC Children's Hospital Foundation
BC SPCA
COBBLER
The Quick Cobbler
Kim's Shoe Repair
Both Feet on Main
CONTINUING STUDIES INSTITUTION
Langara College
Vancouver Community College
University of British Columbia
COOKING CLASSES
Dirty Apron
Gourmet Warehouse
Vancouver Community College
DRY CLEANER
Busy Bee
Fletcher's Cleaners Ltd
ETHNIC FOOD STORE
T&T Supermarket
Persia Foods
Jasmine Halal Meats & Mediterranean Foods
EYEWEAR STORE
Hi-Care Vision Centre
Bailey Nelson
Fyidoctors
FLORIST
Flower Factory
Celsia Florist (Tie)
Queen Bee Flower Shop (Tie)
FUNERAL HOME
Kearney Funeral Services
Amherst Funeral & Cremation Services Inc. (Tie)
Mount Pleasant Universal Funeral Home (Tie)
FURNITURE AND DECOR STORE
Structube
Parliament Interiors
IKEA (Tie)
The Cross Decor & Design (Tie)
GARDEN STORE
Hunters Garden Centre
Figaro's Garden
Southlands Nursery
GAS STATION
Esso
Chevron
Petro Canada
GIFT SHOP
Pacific Arts Market
Bird on a Wire
Giving Gifts (Tie)
Welk's General Store (Tie)
GROCERY STORE
T&T Supermarket
Save on Foods
Donalds Market
HAIR SALON
Suki's
Chura Hair Salon
East Vanity Parlour
HARDWARE STORE
Rona
Home Hardware
Home Depot
HEARING CLINIC
NexGen Hearing
Vancouver Hearing Centre
Connect Hearing
HOME APPLIANCE STORE
Trail Appliances
Coast Appliances
Home Depot
HOME RENOVATIONS
Home Depot
Home Renovations
Garage Door Depot
HOTEL
Fairmont Vancouver
The Westin Bayshore
Fairmont Pacific Rim (Tie)
Pan Pacific Vancouver (Tie)
INSURANCE BROKER
Jack Chow Insurance
BCAA (Tie)
Westland Insurance (Tie)
JEWELLERY
Blue Ruby (Tie for #1)
Tiffany & Co. (Tie for #1)
Bijoux Birks (Tie for #2)
Leah Alexandra Jewellery (Tie for #2)
KITCHENWARE STORE
Gourmet Warehouse
Ming Wo
Welk's General Store
LANDSCAPING
Elemental Gardens
Great Canadian Landscaping Company (Tie)
Sprout Landscapes (Tie)
LASER AND SKIN CLINIC
Vancouver Laser & Skin Care Centre
Arbutus Laser Centre
Skin Technique
LAWYER
Russell G. Lew
Taylor and Blair LLP
Krista Simon - Hammerco Lawyers LLP
LIQUOR/ WINE STORE
BC Liquor Stores
Legacy Liquor Store
Liberty Wine Merchants
MEAL KIT DELIVERY
Fresh Prep
Hello Fresh
Goodfood
MORTGAGE BROKER
Niki Cuthbert - Ask Niki Mortgages (Tie for #1)
Vancity (Tie for #1)
NAIL SALON
Pure Nail Bar (Tie)
Modern Nails (Tie)
Joyride Beauty Salon
OIL CHANGE
Mr. Lube + Tires
Destination Mazda (Tie)
M & N Auto Repair (Tie)
PET STORE
Tisol
PetSmart
KORNA Natural Pet Supplies Ltd. (Tie)
MrPets (Tie)
PLUMBER
Hillcrest Plumbing & Heating
Milani Plumbing, Heating & Air Conditioning
Papa Plumbing Heating & Drainage Ltd.
PRIVATE SCHOOL
St. George's School
Crofton House School
York House School
REALTOR
Rod Chow
Michelle Yu
Becca Auld
SENIORS CARE SUPPORT SERVICES
Ace Personnel Domestic Services Inc.
Nurse Next Door
Vancouver Coastal Health - Home Support
SENIORS RESIDENCE
Blenheim Manor (Tie)
Louis Brier Home & Hospital (Tie)
Opal by Element
SHOE STORE
Gravitypope
Browns
Fluevog Shoes
SHOPPING CENTRE
CF Pacific Centre
Kingsgate Mall
City Square (Tie)
Oakridge Centre (Tie)
SPA/ BEAUTY THERAPY
Spa Utopia
Sabai Thai Spa
Willow Stream Spa at Fairmont Pacific Rim
TOY STORE
Toys "R" Us
Kaboodles Toy Store
Granville Island Toy Company
TRAVEL AGENCY
Travel Best Bets
Flight Centre
Expedia Cruises Center
VETERINARIAN
Atlas Animal Hospital & Emergency Vancouver
The Granville Island Veterinary Hospital (Tie)
Yaletown Pet Hospital (Tie)
VINTAGE/ CONSIGNMENT STORE
Value Village
Front and Company
Turnabout
WEDDING VENUE
Stanley Park
Brock House Restaurant
Heritage Hall (Tie)
Dr. Sun Yat-Sen Classical Chinese Garden (Tie)
HEALTH & WELLNESS
ACUPUNCTURE
Jenny Abel Acupuncture
Jill Truscott - Local Health Integrative Clinic
Kitsilano Community Acupuncture
BEST AT HOME WORKOUT EQUIPMENT
PowerBlock
Peloton
Fitness Town
BEST WORKOUT APP
Peloton
Down Dog (Tie)
FitOn (Tie)
CHIROPRACTOR
Dr. Bradley Yee - C.A.R.E. Clinic
Broadway AT Yew Chiropractic & Massage
Dr. Alexa Dykun
DENTIST
Family Dental Care Kitsilano - Dr. Harry Sangha Dentistry
Strathcona Community Dental Group
Aarm Dental Group
DENTURE CLINIC
Northwest Denture Clinic
Kerrisdale Denture Clinic (Tie)
Inspire Dental Group (Tie)
FERTILITY CLINIC
Olive Fertility Centre
Grace Fertility Centre (Tie)
Dr. Elena Fenske (Tie)
HEALTH & FITNESS CENTRE
Trout Lake Community Centre
Equinox (Tie)
Fitness World (Tie)
HEATLH & WELLNESS STORE
Finlandia Pharmacy & Natural Health Centre
Body Energy Club
Alive Health Centre
LASER EYE CLINIC
Lasik MD
Marpole Optometry Clinic
Pacific Laser Eye Centre
MASSAGE THERAPY
Spa Utopia
Nicole Scott, RMT - Local Health Integrative Clinic
Sabai Thai Spa
NATUROPATHIC CLINIC
Local Health Integrative Clinic
Dr. Elena Fenske
Dr. Vanessa Lindsay
NUTRITIONIST
Jordan Bruce Wellness
Kelsey Ellis - Healthy with Kelsey
Ready to Nourish
OPTOMETRIST
FYidoctors
Raymond Chow - Keefer Place Optometrist
Mount Pleasant Optometry
ORGANIC PRODUCE STORE
Whole Foods Market
Greens Organic and Natural Market
Choices Market
PHYSIOTHERAPIST
Total Therapy
Tall Tree Physiotherapy & Health Centre
Kelvin Physiotherapy Clinic
SPIN STUDIO
Spin Society
Cadence Cycling Studio (Tie)
Method Cycling (Tie)
Ride Cycle Club (Tie)
WALK IN CLINIC
Viva Care Medical Clinic
UNA Medical Clinic
Yaletown Medical Clinic
YOGA STUDIO
Oxygen Yoga and Fitness
YYoga
Open Door Yoga
OUTDOOR ACTIVITIES
URBAN HIKE
The Seawall
Pacific Spirit Park
Stanley Park
BEACH
Kitsilano Beach
Jericho Beach
Spanish Banks Beach
PUBLIC GARDEN
VanDusen Botanical Garden
Queen Elizabeth Park
Dr. Sun Yat-Sen Classical Chinese Garden
OFF-LEASH DOG PARK
Spanish Banks
Trout Lake
Queen Elizabeth Park
BIKE TRAIL
Stanley Park
The Seawall
Arbutus Greenway
RUNNING TRAIL
Pacific Spirit Park
The Seawall
Stanley Park
PLACES
BEST OUTDOOR PLACE ON A RAINY DAY
Stanley Park
Granville Island
Pacific Spirit Park
FAMILY OUTING
PNE/Playland
Science World
Stanley Park
DOG WALK
Pacific Spirit Park
The Seawall
Spanish Banks
STAYCATIONS
BEST HOTEL
Westin Bayshore
Fairmont Pacific Rim
The Sylvia Hotel
BEST TV SERIES
Game of Thrones
Ozark
Riverdale
FAVOURITE SKI HILL
Mt Seymour
Cypress Mountain
Whistler Blackcomb