Diversity is one of the most beautiful things about living in Vancouver. Whether it's the nature, the businesses, or the people, the city offers a unique environment where cultures, creativity, and cuisine can collaborate to generate something entirely new.
From this fusion of flavours, gems like C | Prime Modern Italian Steak & Wine rise above the rest, offering an experience you won't soon forget.
You don't need to hop on a plane, set off across the continent to New York, or venture even further across the ocean to Italy to sample the finest steak and seafood. C | Prime offers all this and more right in the heart of Vancouver.
And, with the holiday season officially upon us, the stakes are high to check all the names off your gift list while also hunkering down to prepare the highly-anticipated meals guests and family look forward to all year.
Luckily, C | Prime is here to help with its delicious Christmas buffet, available December 12 to 23, filled with all your classic holiday favourites.
Only the finest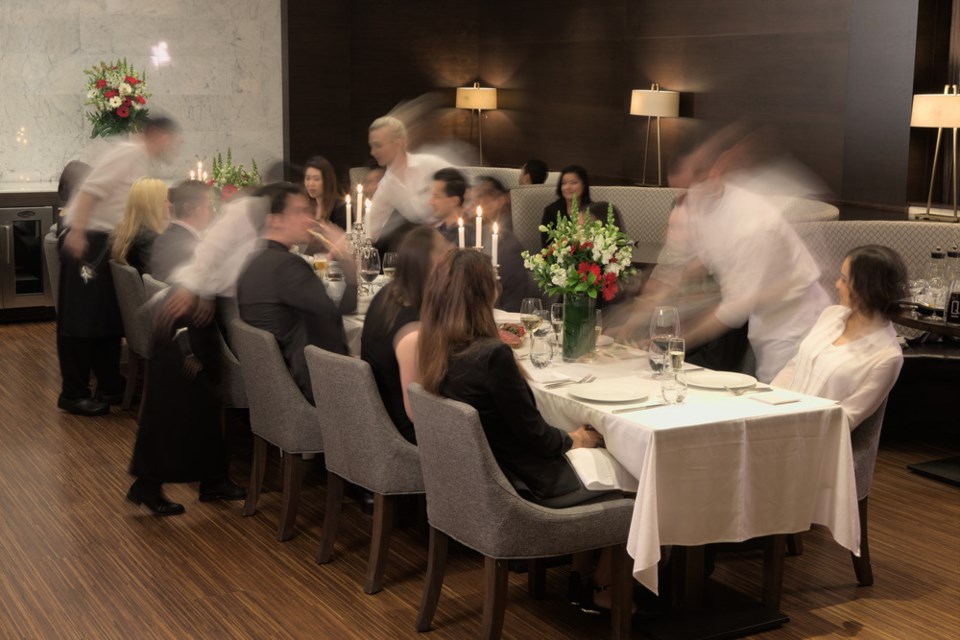 The latest culinary endeavour by Century Plaza Hotel, C | Prime Modern Italian Steak & Wine, offers a contemporary, sophisticated approach to authentic Italian cuisine. Upon entry, guests are greeted with a stylish, fashionable, yet comfortable atmosphere that sets the tone for the rest of their dining experience, which C | Prime describes as more of a "flavour journey" through upscale Italy while incorporating hints of New York City.
Reflected in its sumptuous menu offerings, C | Prime puts the fine in 'fine dining,' providing guests with the chance to sample otherworldly flavours without leaving home.
Using only the freshest cuts of locally-sourced, B.C.-raised meats, seafood, vegetables and cheeses, paired with innovative, rich sauces and salts, it offers unique, complex dishes unlike anything Vancouver diners have tasted in the city.
C | Prime supplies the best of both worlds, pairing an authentic charm and comfortable setting with the poised, upscale experience of a New York Italian steakhouse. Head/executive chef Behshad Zolnasr brings the ideal balance of raw passion with disciplined, classical training to create dishes that offer a perfect compromise of your old favourites with a delicate, well-balanced flavour profile and innovative creativity.
On top of its undeniably delicious menu offerings, C | Prime also boasts an award-winning wine program housed in a one-of-a-kind cellar built directly into the restaurant. From start to finish, the dining experience is one of diverse flavours, apt pairings, and top-tier service.
"We are filling a niche for steak lovers in the city giving them a high-end dining experience at a reasonable price point in the heart of downtown Vancouver," describes owner Sergio Cochia.
"We look forward to sharing authentic meals from our hands and hearts, while providing an environment for diners to relax, socialize and enjoy."
Sample festive flavours
With the holiday season officially in full swing, the more proactive among us may have already started writing, or even checking off, names on their gift list. Still, while festive foods are highly-anticipated throughout the year, a certain daunting pressure comes for those who prepare them.
C | Prime offers a perfect solution through its Christmas buffet, available December 12 through 23, from 12 to 2:30 p.m., offering turkey, stuffing, dessert, and all the seasonal trimmings your heart desires.
Priced at $50 per person, the delicious buffet offers festive favourites for everyone at an affordable price point, ensuring that your belly is full without leaving your wallet empty.

To preview the menu or learn more about the Christmas buffet, visit cprime.ca.