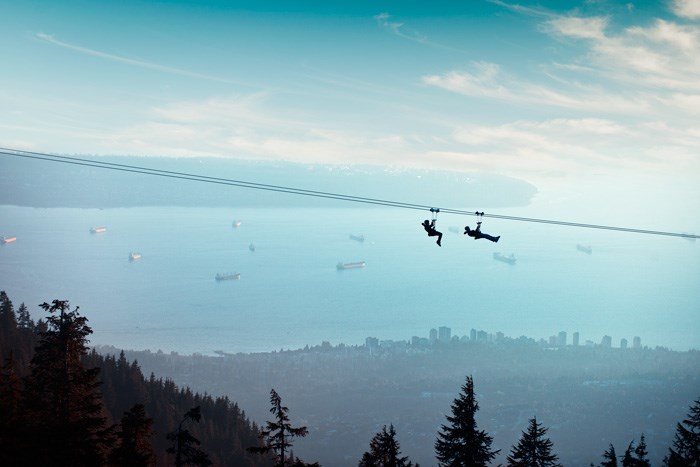 If you're looking for a unique, thrilling and airborne way to inject a little fun into your summer, a five-line Mountain Ziplines tour at Grouse Mountain is the perfect activity to check off your bucket list!
Reaching speeds of up to 80 km/h, Grouse Mountain's dual-line, five-line circuit gives you an adrenaline-pumping tour across the peaks and canyons of Grouse and Dam Mountains. Lasting nearly two hours, a Mountain Ziplines tour is can be booked as an individual or as a group and is ideal as a corporate outing, bachelor/bachelorette activity or birthday celebration!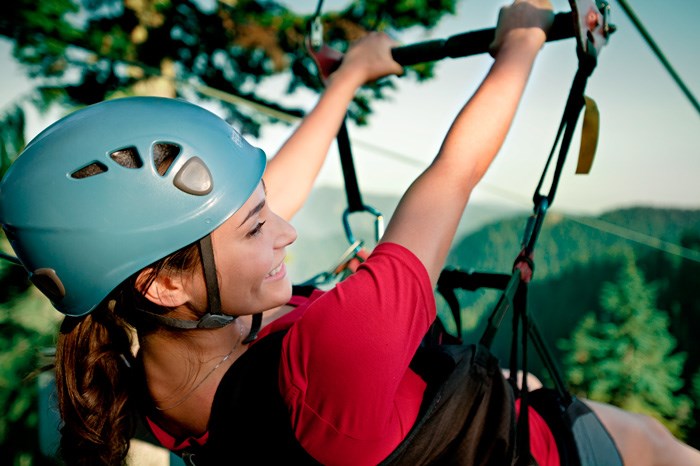 Along the way, fun and friendly guides will look after your safety while sharing stories about everything there is to know about the Peak of Vancouver. At up to 70m/200ft high, Mountain Ziplines will give you a sense of perspective that you've never had before, not to mention a thrill of a lifetime (and not to worry – shrieking is encouraged).
For more information and to book your Mountain Ziplines tour at Grouse Mountain, please visit grousemountain.com/ziplines or call Guest Services at 604.980.9311.
[SPONSORED POST]