SPONSORED POST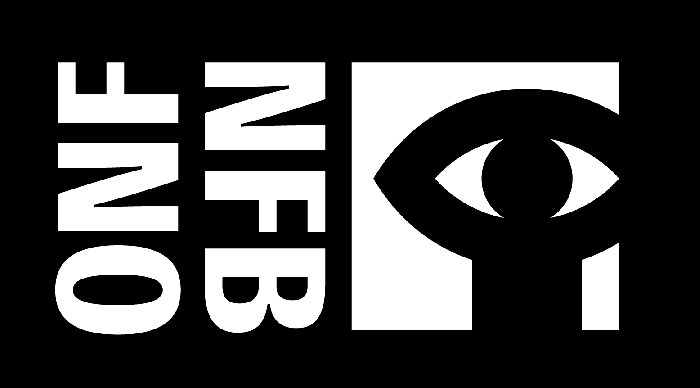 What comes to mind when you think about award-winning films? Most people immediately call upon the Academy Awards as the pinnacle of cinema. However, as the recent controversy surrounding the Oscars uncovered, the award ceremony offers a very limited scope of quality films, only focusing on the most dazzling big-budget affairs that Hollywood produces. A step off the star-studded path can unearth some of the more creative, interesting, and inspiring movies in our lives, whether it be delving into the archive of classics, or giving a new indie director a chance to make you laugh. The NFB does all that, and more. Plus it's all ours.
Most Canadians are well versed in the National Film Board's animated classics like The Cat Came Back and The Log Driver's Waltz. Or maybe you remember the absolute thrill of seeing the television-on-wheels being pulled into the classroom to watch an NFB documentary on a Friday afternoon. What you may not be aware of is that the NFB has a free, online archive of over 3,000 documentaries, Canadian films, animated shorts, and interactive projects. The website is easily navigated by searching by title if you know what you're looking for, but is also conveniently broken down into expertly curated playlists and channels (such as Biography, The Green Channel, and Women in Cinema).
To get you started, here's a playlist of our very own: a Vancouver Is Awesome Playlist, celebrating some of the most exciting films the NFB offers, all centered around the city we call home.
Carts of Darkness follows a group of homeless men living in North Vancouver who have created their own extreme sport: shopping cart racing.
The film has become one of the NFB's most successful releases, largely because watching people bombing down the steep mountain roads of North Van is really exciting and cool. But Carts of Darkness also offers a chance to get to know these men, and see them as people who represent more than just where they sleep at night. Shot entirely in Vancouver, the film also utilizes some of Vancouver's greatest bands to create the soundtrack.
If you loved Carts of Darkness, try Project Grizzly, an edge-of-your-seat documentary about a man who decides to build a suit of armor to observe wild grizzly bears up close.
Metis filmmaker Christine Welsh offers a voice to women who, in our current society, are rarely given one. Her tragic but inspiring documentary connects the disappearance of over 500 Aboriginal women in British Columbia across three decades, from Vancouver's downtown east side to Northern BC's Highway of Tears. The majority of these crimes remain unsolved to this day.
Welch investigates why this continues to happen and why so many of these crimes remain unsolved and under-investigated, but most importantly, she seeks to know who these women were, where they came from, and who they left behind. Although Finding Dawn was filmed 10 years ago, it is still just as important today, as decades of neglect from our government and law enforcement are finally coming to light.
If you loved Finding Dawn, try Stories We Tell, a genre-bending narrative by Sarah Polley about how our past and our families create the complex story that we live.
The Railrodder, starring Buster Keaton and a single railway track speeder, was shot by the NFB in 1964 in cooperation with the Canadian National Railroad to promote Canadian train travel, and, of course, to make people laugh. Buster Keaton was one of the silent film era's greatest comic stars, and although The Railrodder was shot decades after the era, it successfully employs the same comedic gags and physical humour in the absence of dialogue.
Don't let the idea of a "silent film" put you off; this 24 minute short is hilarious, from Keaton landing ashore in eastern Canada, all the way to his arrival at the Pacific Ocean here in our west coast.
If you loved The Railrodder, try Buster Keaton Rides Again, a behind-the-scenes documentary about the making of the film.
Sleeping Tigers: The Asahi Baseball Story
The Asahi baseball team were a team of Japanese-Canadians started in Vancouver in 1914 out of a true love of the sport, and because the white Canadian teams would not let them play. Their home diamond was in Oppenheimer park, and they became true heroes to the neighbouring children.
The Asahi played smart and fast, winning the Pacific Northwest Championship for five years running, before the team was dismantled after the attack on Pearl Harbour and all Japanese-Canadians were sent to internment camps. Canada has been guilty of glossing over this part of our history, but this documentary takes you right into the camps with archival footage and interviews from the survivors. By bringing their love of baseball to the camps, the Asahi brought joy to one another, and to the fans the played for, even in the darkest hour.
If you loved Sleeping Tigers: The Asahi Baseball Story, try The Rocket, a documentary about Maurice Richard and the golden age of hockey.
This Content is made possible by our Sponsor; it is not written by and does not necessarily reflect the views of the editorial staff.