If the recent hints of crisp fall air have you craving one last opportunity to get outside and explore, then we have just the place for you.
Comprising three communities, including Comox, Cumberland, and Courtenay, The Comox Valley is an easily accessible destination overflowing with natural wonder that will provide the perfect backdrop for one last great adventure before the end of the year.
The town of Comox is a seaside community that attracts recreational mariners to the Comox Marina, where the catch of the day is only a cast away. Courtenay, on the other hand, is the Comox Valley's largest urban centre, where you'll find urban amenities wrapped in small-town charm and character. Cumberland celebrates its coal mining past as it embraces a hip and contemporary future. Despite their diverse offerings, each destination is only a few minutes' drive from the next, making the Comox Valley ideal for those looking to experience a lot, not too far from home.
With three distinct destinations in just one trip, it can be challenging to know where to start. Fortunately, we know just what to see, do, eat, and explore throughout the Comox Valley in beautiful B.C.
Get out on the water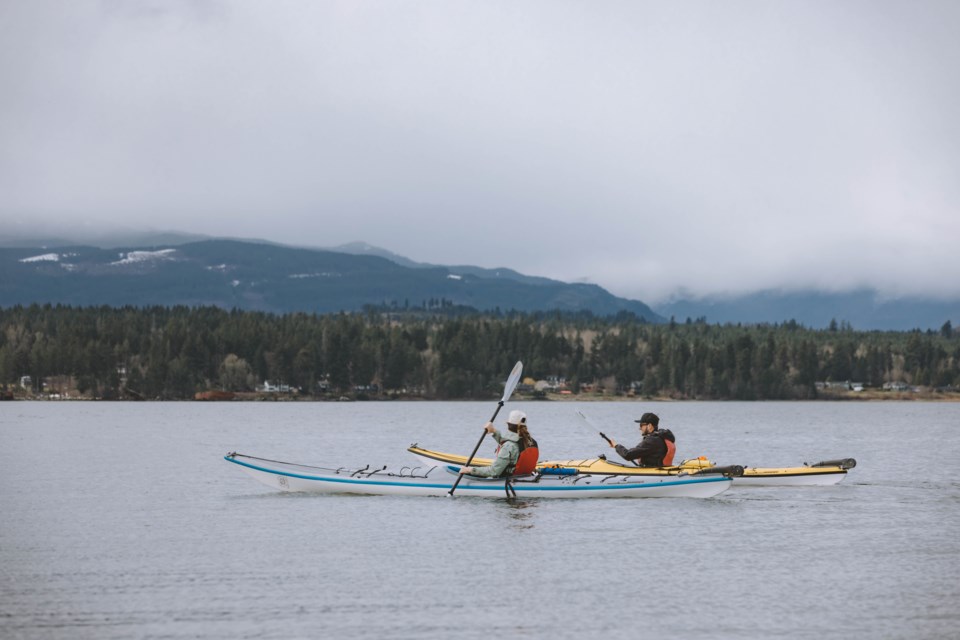 Located on the eastern side of Vancouver Island, the Comox Valley is just a short four-hour drive and ferry ride from Vancouver and an even shorter flight from YVR in Vancouver to YQQ in the Comox Valley, from carriers WestJet, Air Canada, and Pacific Coastal (there are also direct daily flights from Edmonton and Calgary through WestJet and Air Canada).
Locals know Comox is all about spending time with/on/or near the water. From kayaking, SUP, or canoeing in Comox Harbour to beach walks and relaxing on a sandy strip dubbed Little Mexico, the ocean is always nearby.
We recommend spending a relaxing day floating on the water in the vessel of your choice, or if you're feeling more adventurous, you can head out in search of seals, bald eagles, waterfowl, and intertidal marine life. Whether you're looking for a guided, multi-day experience or just keen to spend a few hours on the water, there are plenty of options in the Comox Valley and plenty of rental services and guides to get you on your way.
Of course, there are so many other ways to enjoy the outdoors in the Comox Valley, too. With access to Mount Washington and Strathcona Provincial Park, Cumberland Community Forest, and historic Seal Bay Nature Park, the region boasts some of the most diverse (and scenic) terrains for walking and hiking in the province.
Similarly, the biking trails and parks in Comox Valley offer experiences for everyone, from families to extreme sports enthusiasts, with the Cumberland Community Forest being a favourite for them all.
Be prepared to come back soon – The Comox Valley is Vancouver Island's premier snowsports destination, as well.
Embrace the arts
From powerful First Nation creations to museums full of history (and actual dinosaur bones), the art and culture of the Pacific Northwest can be experienced in every part of the Comox Valley. The I-HOS Gallery, located on the site of the original K'ómoks Village, is home to a collection of traditional and contemporary Northwest Coast artwork and crafts produced by featured First Nation artists, as is the Spirits of the West Coast Art Gallery, which is located just a few minutes away.
You can also visit the Comox Valley Art Gallery while on the island, which offers a range of arts programming from exhibits to film screenings, including an upcoming showing of the A24-produced film Past Lives.
Dine like a local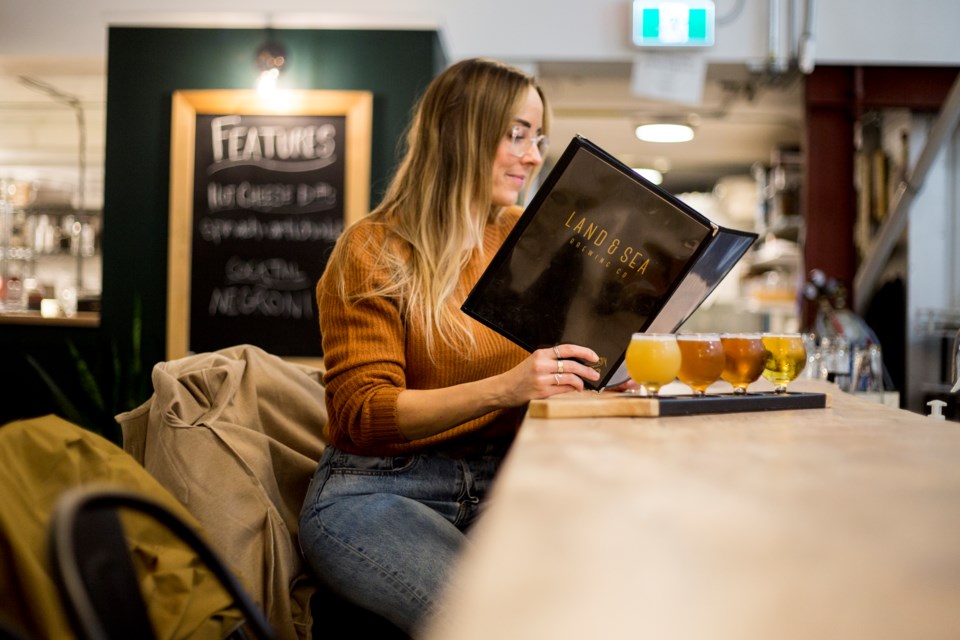 Despite being small, these communities go big on flavour. Dining in the Comox Valley is less about lineups and hype and more about local ingredients, seasonal menus, and thoughtfully crafted dishes. Off Main in the heart of downtown Courtenay on 4th street, offers a rotating menu of fresh breakfast and brunch fare using local ingredients. Mignon & Kie, on Courtenay's pretty 5th street, crafts small breakfast items and plates with a mix of African and Euro influences.
Head to Comox for lunch and a drink at the gorgeous Land & Sea Brewing, which specializes in incredible craft beers and internationally inspired comfort food such as Bulgogi Nachos and Halloumi BLT.
In Courtenay, you can also experience a long-running Comox Valley institution - the weekly Saturday Farmer's Market, which features a collection of local makers, bakers, growers, and artisans that perfectly encapsulates the region's community feel.
No trip to the Comox Valley is complete without a wine tasting, as the region is ripe with award-winning vineyards (and distilleries). Book a wine tasting at 40 Knots Winery, Coastal Black Winery, Beaufort Estate Vineyard, or Blue Moon Winery & Ciderworx, and be sure to pick up a bottle to enjoy later, as well.
Relax like a local
Just because the Comox Valley is synonymous with rugged wildlife doesn't mean locals don't know a thing or two about pampering themselves. The Comox Valley actually offers a surprising amount of spa and relaxation services ranging from mobile saunas to world-class luxury destinations. Unwind after an adventurous day spent hiking or biking the valley and soak your bones while enjoying coastal and mountain views.
Whether you're exploring charming local markets, savouring seasonal culinary delights, or simply taking in the stunning views of the surrounding mountains, fall in the Comox Valley is an invitation to embrace nature's captivating transformation and create cherished memories that will linger long after the leaves have fallen.
To learn more or book your visit today, visit experiencecomoxvalley.ca.