Patio season has arrived in Vancouver once again. While there are a number of serviceable options along the waterfront, longtime locals know that the best place to go every summer for a burger, a beer and a breathtaking view isn't downtown at all: it's on the road to Jericho.
Since 1990, The Galley Patio & Grill has been Vancouver's best-kept little secret.
Just off the beaten path that links Locarno Beach to Jericho Park West, amidst joggers and cyclists, beach volleyball players and bunnies galore, is the Jericho Sailing Centre. It is here that you'll find The Galley Patio & Grill, with their secluded second-floor patio perched over Jericho Beach; a true hidden gem in Vancouver's restaurant scene.
Fun, fast service for the whole family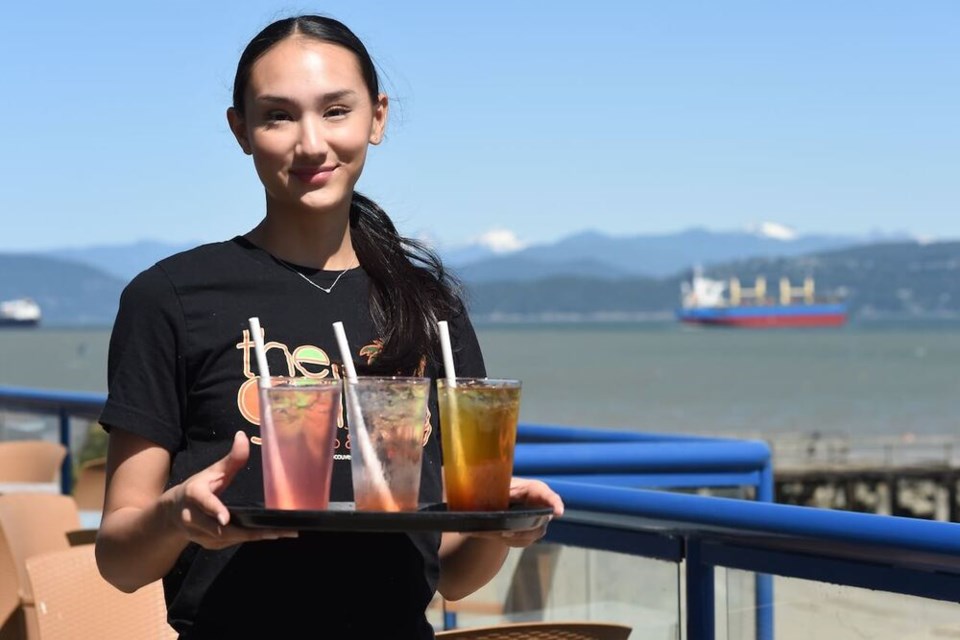 Part of its vast appeal comes down to attitude: the Galley is indifferent to the scene. They don't take reservations or give you the side-eye for bringing your kids. Neither cool nor trendy by their own proud admission – unless you count the pristine location and the sense of satisfaction that comes with knowing about it – this rugged oceanfront patio pairs well with the views it offers: unbothered, unpretentious, and completely unobstructed.
This bar and grill is as chill as the water beside it. While virtually every Vancouver restaurant with a view caters to a higher-end clientele, the Galley remains the same welcoming, family-friendly restaurant it's been for over 30 years, where customers range from runners still catching their breath to beachgoers seeking suds after fun in the sun, to families enjoying a tasty dinner, to date-night sunset watchers.
The Galley keeps their menu beach-centric. Signature items from their counter-service kitchen include delicious burgers like their Jamaican Jerk Chicken burger, Baja fish tacos, and the Smoked Steelhead Salad. The beer taps pour nine local favourites, and there is also an excellent selection of B.C. wines. Looking for something non-alcoholic? Try the Galley's Beach Sodas, all-natural and house-made.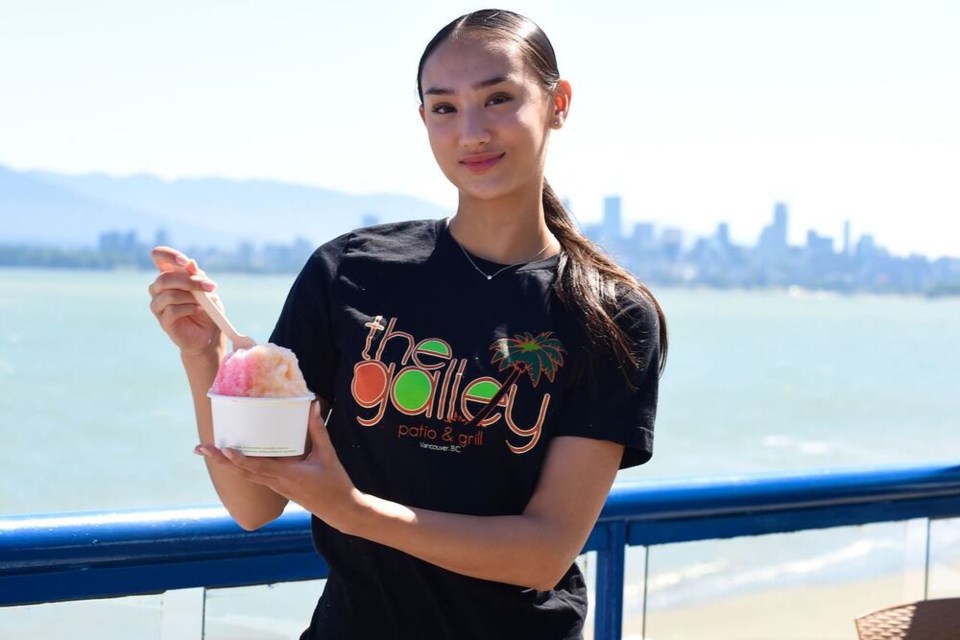 Whether you've just finished dinner or just happen to be enjoying a stroll on the beach, The Galley's cool summer treats are perfect on a hot summer day. The Galley hand-scoops 10 flavours of ice cream, two flavours of dairy-free sorbet, and also offers Maui-style shave ice topped with house-made fruit cordials. New for 2023: soft-serve ice cream!
The biggest draw, of course, is the incredible location. Tucked away from the roar of the road and the hustle and bustle of busier places, the Galley's acoustics are second to none. You can hear the tide rolling in. You can hear the ocean breeze as it sweeps through. You can hear yourself think.
And on a clear day, you can see all the way to Bowen Island, and beyond.
To learn more about The Galley Patio & Grill, and to check out the menu, visit thegalley.ca.