Looking for a fulfilling new career path that allows you to help others in a meaningful way?
Dignity Memorial, parent company for Forest Lawn Funeral Home, Burnaby's leading provider of funeral and cemetery services, is currently offering a multitude of job openings, providing a unique opportunity for individuals who wish to make a difference in people's lives during their most difficult times.
From Funeral Directors to Family or Community Service Sales Advisors, Dignity Memorial offers a number of various full-time and part-time career opportunities within the company.
Location manager Andrew Knapman highlighted the significance of these positions in providing compassionate care and support to families.
"We're trying to make sure every family is happy every time," Knapman says. "It's about working with people and making sure they get what they need during a difficult time. If you feel like you want to help people in their time of need, there are lots of ways to do that, not just as a funeral director."
Forest Lawn Funeral Home takes great pride in its team of professionals who understand the profound and meaningful impact they have on the lives of those they serve. With the support of its associates, they are committed to delivering unparalleled service to families, driven by the highest ethical standards.
This includes Metro Vancouver's 2SLGBTQAI+ community, as Forest Lawn is dedicated to serving them and their families with the utmost pride and dignity.
The commitment to exceptional service extends to the company's employees as well. Forest Lawn Funeral Home has been certified as a great place to work by Great Place to Work®, a global authority on high-trust, high-performance workplace cultures. The positive feedback from the annual associate survey demonstrates the supportive culture, camaraderie, and sense of pride among the team. The company has also been recognized as one of Fortune's 35 Best Places to Work in Health Care and Biopharma since 2019.
"The company does try to ensure that people are satisfied with the work that they do and are happy with the environment they're working in," Knapman says.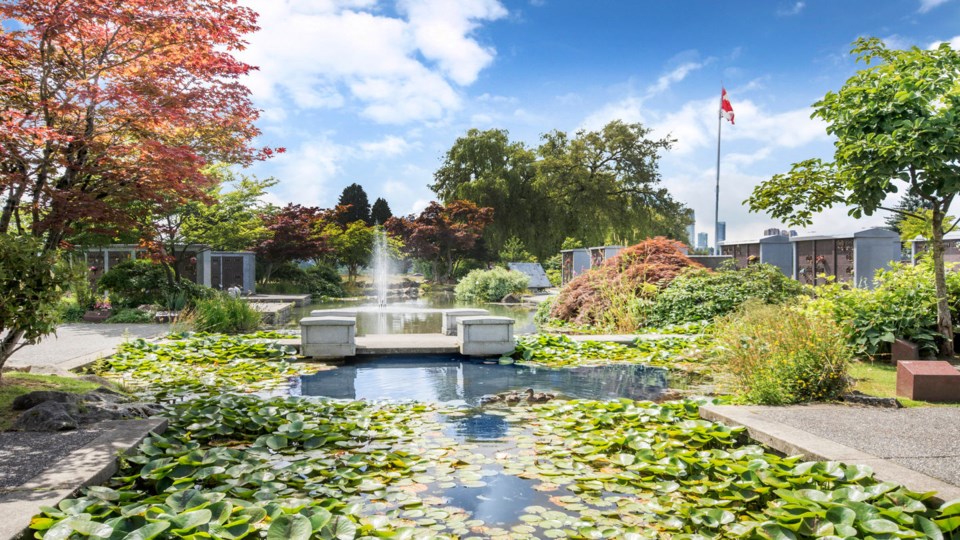 Forest Lawn Funeral Home believes in fostering an inclusive and diverse workplace where everyone has the opportunity to build a rewarding career and achieve their full potential. They ensure that all associates are compensated fairly and provided with equal opportunities for advancement, regardless of gender, race, or any other legally protected status. The company continuously reviews its practices to ensure equity and fairness.
Additionally, Forest Lawn Funeral Home encourages associates to join Associate Resource Communities (ARCs), voluntary and collaborative groups that connect colleagues with similar interests for networking, mentorship, and engagement in the business. The ARCs leverage the diverse perspectives and backgrounds of the associates, inspiring meaningful change within the company and the communities they serve.
For instance, the UNITE ARC stream believes that team members who are comfortable bringing their whole selves to work can inspire meaningful change within their organization and help leverage the diverse perspectives and backgrounds that encourages work teams to do their best work.
"We are very open and welcoming to individuals in all of our funeral homes," Knapman says.
"This work isn't about sales. It's about working with people and making sure they get what they need and help to relieve their burdens. This is a great field for people who want to help who feel called to make the world a little better."
Visit jobs.sci-corp.com to see all of the available job opportunities within Dignity Memorial.