Looking for a change of scenery while staying close to home this winter?
Just a short 45 minutes (or less) drive from Vancouver in the Fraser Valley, Langley is a local destination that offers the charm of small town living through attractions that big city dwellers can appreciate — including locally-owned artisan boutiques, acclaimed restaurants and cafés, and award-winning wineries and breweries.
Here's where you should stop to shop, and enjoy culinary adventures, the next time you explore the Township of Langley.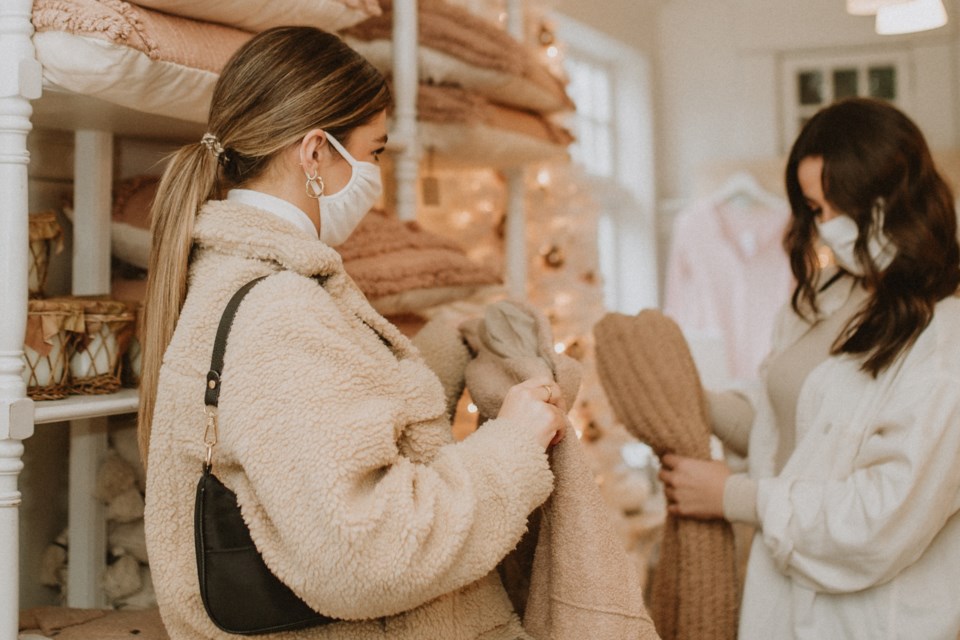 Little White House & Co. Photo provided by Tourism Langley
SHOP
Langley's communities are brimming with local boutiques offering everything from gorgeous home decor to specialty food items. With the variety of retail experiences available, it's easy to see why the Township has become one of the biggest "Buy Local" shopping destinations in the Fraser Valley.
Fort Langley is filled with unique boutiques for all ages and lifestyles. For the ethical shopper, Bella & Wren carries hand-curated collections of sustainable fashion, clean beauty products, and home goods. The Parisian-inspired Little White House & Co. houses chic clothing and home décor items, and its romantic on-site cafe The Salon Café serves up afternoon tea alongside scones, sweet petits, and other delicacies. Owned by a local mother and daughter team, Watermelon Tree offers high quality items for babies and kids, with a focus on local brands and handmade items.
In Willoughby-Willowbrook, shoppers can flock to Hunni's for fashion forward street clothing and stylish accessories for every season. A real foodie's paradise, Well Seasoned Gourmet Food Store delivers the finest in gourmet foods, specializing in hard-to-find ingredients, spices, sauces, condiments, and cookware, along with fresh and easy culinary solutions, from take 'n' bake flatbreads to from-scratch seasonal pies.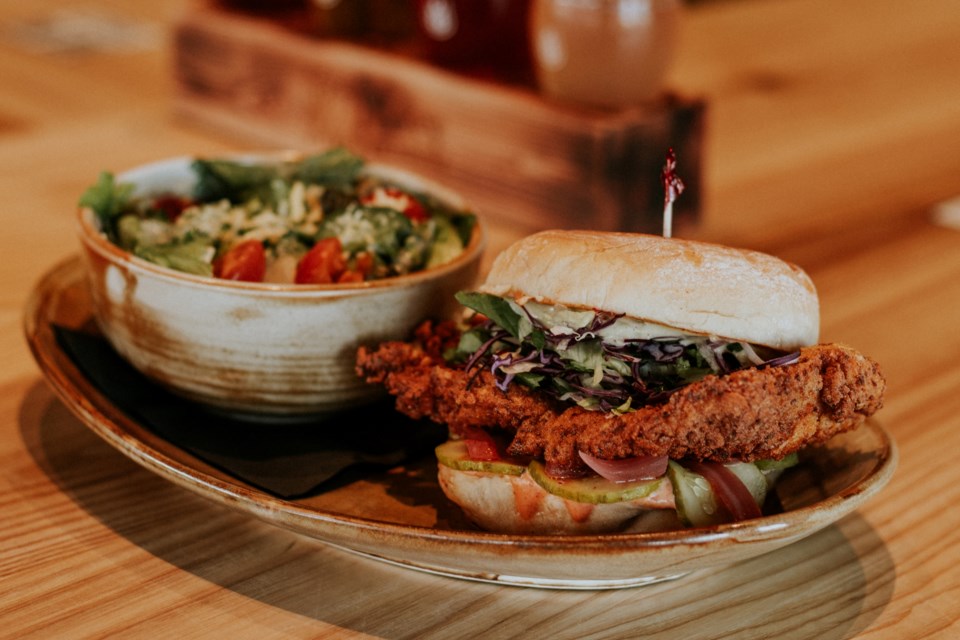 The Barley Merchant Taproom & Kitchen. Photo provided by Tourism Langley
DINE
From family-friendly eateries to trendy dining venues, Langley is loaded with culinary options to pick from to fuel up for a jam-packed day of adventure.
Blacksmith Bakery, located in Fort Langley and at the Langley Regional Airport, bakes fresh hand-forged patisseries daily on-site, served with savouries, soups, and gourmet sandwiches. For delicious specialty cupcakes and baked desserts, elegant high teas, and lunch favourites in a welcoming and charming space, head to Murrayville's Tracycakes Bakery & Café.
Haven Kitchen & Bar is a spot for modern casual dining in Willoughby-Willowbrook with an adventurous global approach. Those interested in vegan dining will love Down 2 Earth Plant Parlour in Walnut Grove, a family-owned restaurant offering playful plant-based meals. Or, step back in time (1946 to be exact) and visit Hilltop Diner, a small country diner serving up home-cooked comfort food favourites – including eggs benedict, burgers, and pies.
A proud supporter of independently owned B.C. breweries, cideries, wineries, and distilleries, The Barley Merchant Taproom & Kitchen curates a tap list and cocktail menu that showcases these local products, paired with a fresh food menu using many locally-sourced ingredients.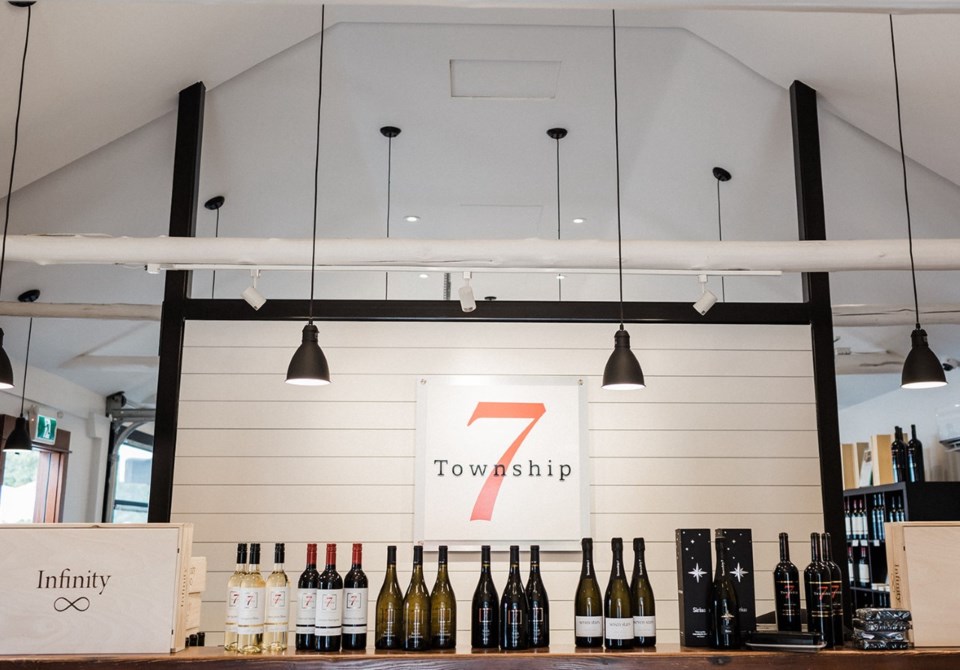 Township 7 Vineyards & Winery. Photo provided by the winery.
DRINK
Raise a glass (responsibly) in Langley, which is home to many local drinking establishments, including ten wineries, six craft breweries, a distillery, and a cidery.
Along the Campbell Valley Wine Route in South Langley, you will find Chaberton Estate Winery, the oldest and largest operating vineyard in the Fraser Valley, and its onsite restaurant, Bacchus Bistro. Other local favourites in the Fraser Valley wine region include the family-run vineyard and boutique winery Glass House Estate Winery and Township 7 Vineyards & Winery, set against a lush agricultural landscape perfect for growing grapes in the Champagne style.
Inspired by the historic Five Corners intersection in the Township of Langley, Five Roads Brewing Co. in Willoughby-Willowbrook, combines both traditional and contemporary methods to brew well-rounded beer. Just opened in summer 2021, Locality Brewing runs with a "field to grass" approach, even growing its own barley and hops.
The Fraser Valley's first and largest cidery, Fraser Valley Cider Company offers crisp and delicious ciders, crafted in small batches using freshly pressed apples blended with locally sourced ingredients. When you're near Fort Langley, don't miss the family-owned and operated Roots & Wings microdistillery, which produces artisan spirits with a farm-to-table approach.
With lots to see and do in Langley, you can best tackle your entire list by making a staycation of it. The Township of Langley offers a range of accommodation choices, from large hotel brands to quaint B&B's, including the top-tier Sandman Signature Langley Hotel and the picturesque Princess and the Pea Hotel.
To learn more, visit tourism-langley.ca.
We've partnered with Tourism Langley to give one lucky winner a $500 Visa Gift Card* to shop local in Langley!
You can enter via the contest entry form below. For additional chances to win, visit Tourism Langley at their website for 10 bonus entries, and visit their Facebook and Instagram for another 25 bonus entries each.
This contest is open to British Columbia residents and closes on February 10, 2022. The contest winner will be contacted via email on this date.

*The value will be presented in 10 x $50 gift cards, with an expiry date of December 31, 2022. The Visa Gift Cards are only eligible to be used in the Township of Langley where Visa Debit Cards are accepted.