The perfect Italian restaurant is all things to everybody: weekday business lunch, date night destination, vibrant bar and lounge, and a neighbourhood favourite.
More concisely, it provides "everything" to everyone, or as the Italians say, "tutto," as in Tutto Restaurant & Bar, Yaletown's upscale hotspot, housed in a 1908 heritage brick building at the corner of Homer and Smithe.
Since opening its doors, Tutto's unique dining atmosphere keeps visitors returning for any occasion.
Not to mention, with service to meet your timeline and genuine indulgent plates that allow you to be swept up in the Italian experience, Tutto broadly covers a taste across Italy's storied regions of traditional flavours.
There are many reasons why you should plan your holiday dining schedule to include Tutto.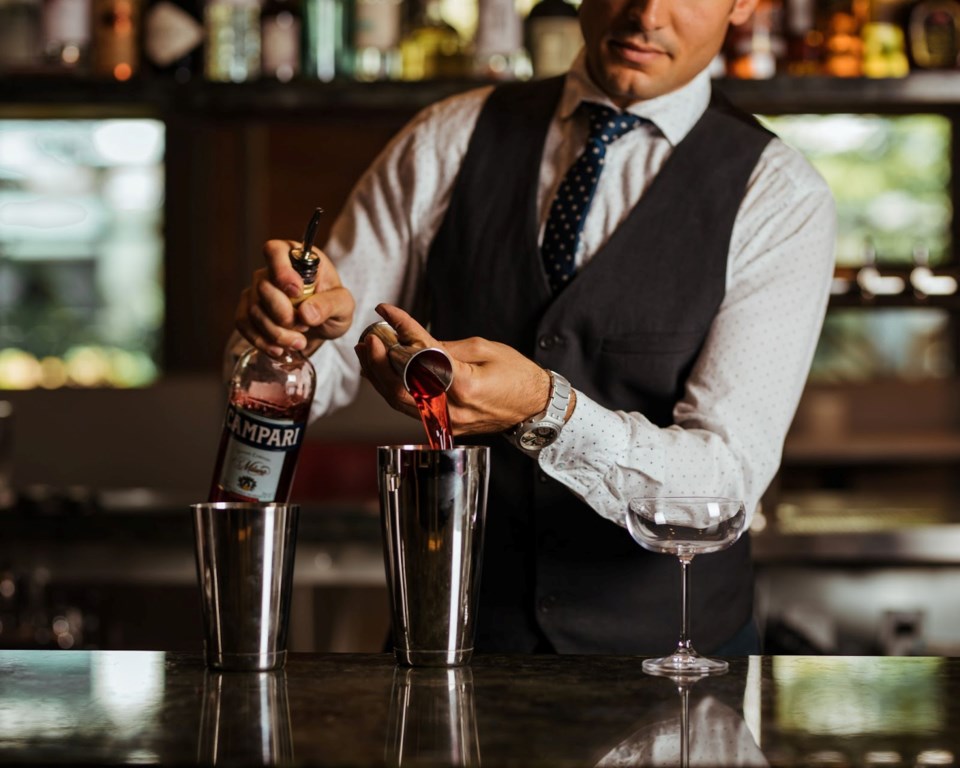 1. Lively atmosphere, inviting all-day space
From your first steps up the foyer stairs, the curved wine cabinets on either side give a glimpse of the wine-focused, Italian-inspired experience you can expect.
Surrounded by wine varietal displays around the restaurant, you'll be assured that for every menu item, there's a perfect pairing close at hand. If you've made a private dining booking, you have the option to select your menu and wine pairings in advance.
The ambiance is vibrant throughout the modern and refined space, and colourful ceiling murals convey an air of Italian Renaissance. Italian tracks interspersed on their playlist will have you feeling amore, like the Italian's passion for food.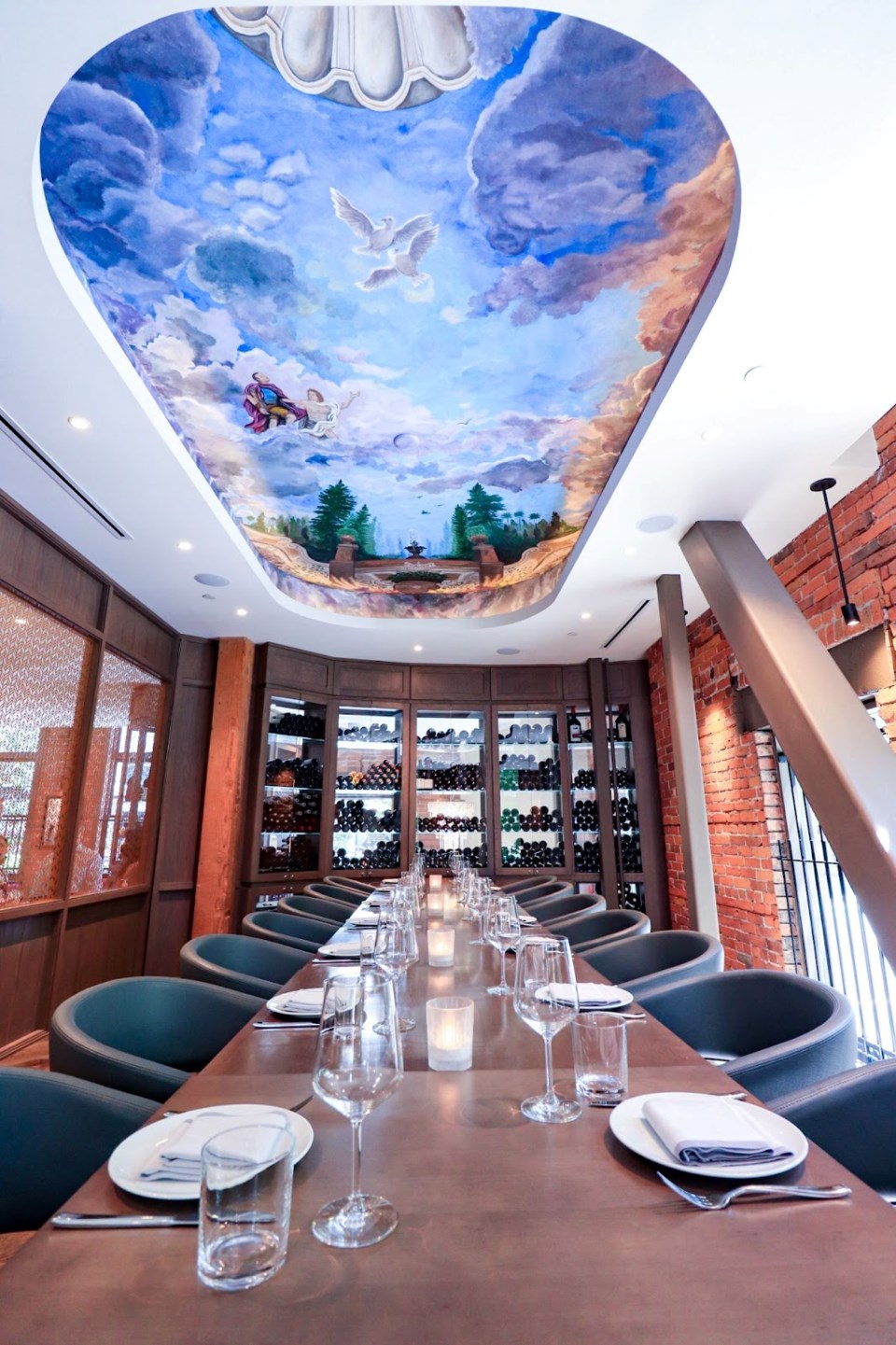 2. Flawless fresh flavours
Tutto is devoted to updating and refining traditional flavours for modern palates, including signature dishes for lunch and dinner. The menu features an array of land and sea dishes, family-style sharing, and authentic desserts like espresso-soaked Tiramisu.
Enjoy signature entrees, including branzino and braised lamb shank. Selections include; veal piccata, spaghetti di mare with squid ink pasta, linguine vongole, and carpaccio di manzo. Share the sampler piatto, which includes calamari, tiger prawns, and pacific octopus or try the new dolce sweet pizza. You'll likely feel transported to Naples.
Join Tutto this holiday season for daily features and a Taste of Tuscany every Tuesday. During Friday's lunch service, you will find seafood-focused specials, like pan-roasted sablefish peperonata and a three-course lunch option. To finish off your dining experience, have vanilla ice cream topped with sea salt flakes and fresh La Panza Extra Virgin Olive Oil.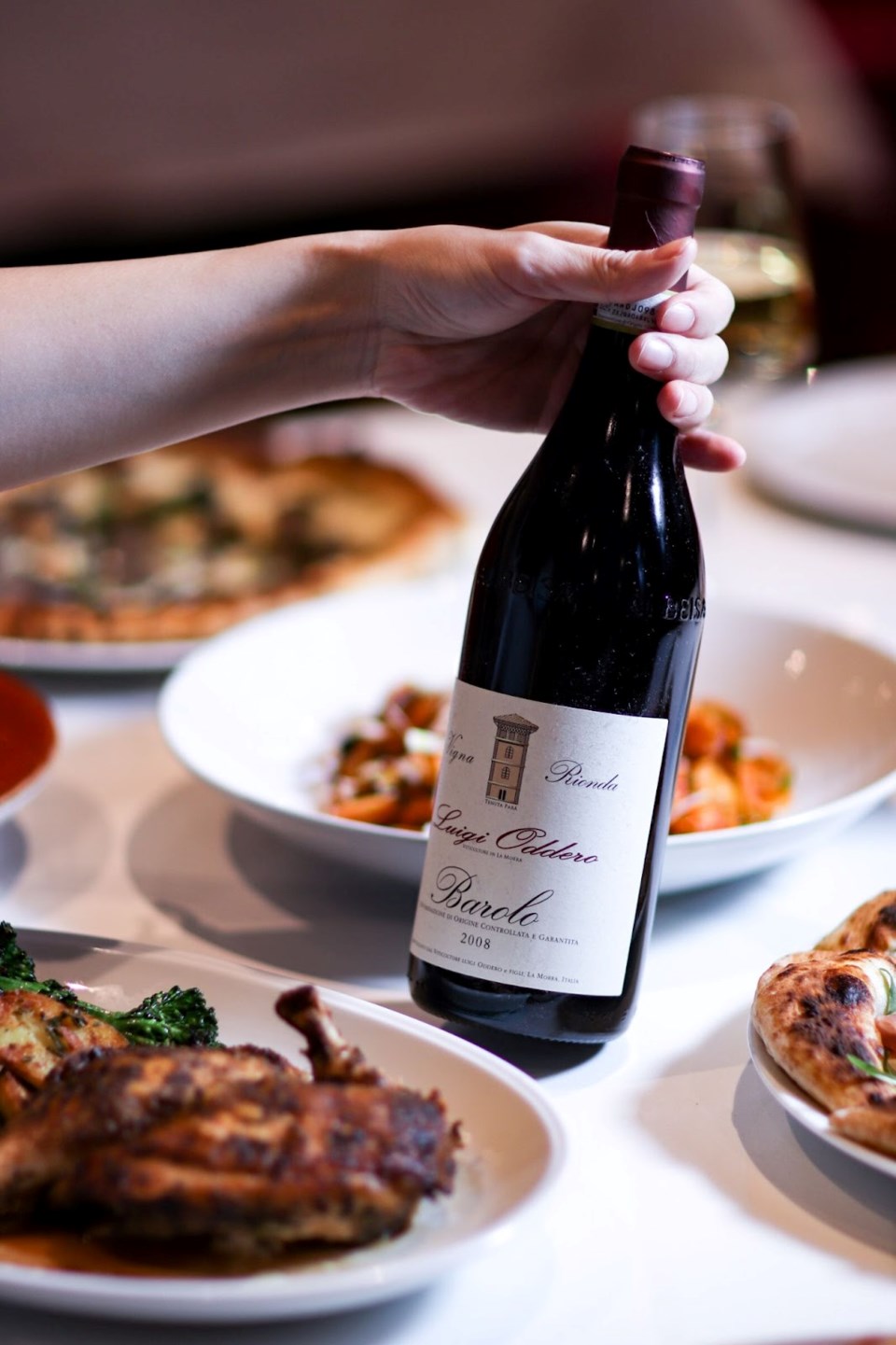 3. Wine and Italian style cocktails
Celebrate with Italian wine from all regions of Italy. Enjoy a Brancaia Chianti Classico Riserva from Tuscany or a Quintodecimo "Via del Campo" Falanghina from Campania.
Finish the night with your friends or family by enjoying a bottle of Tommasi "Casisano" Brunello di Montalcino.
Sip on cocktail classics like the famous negroni or pompelmo spritz. Sit barside in our lively lounge, enjoying a white peach bellini or a tequila sazerac. Cap the night off with an amaro or limoncello.
Tutto straddles the line between sophisticated and casual and is the sort of space that can cover a glass of wine and a bite, just as well as a full meal. Tutto is your go-to Italian restaurant.
For more information and reservations, visit tuttorestaurant.ca