Some people don't like chocolate...
But we're not friends with those people.
While we all grew up with our favourite corner store candy bar, chocolate has involved into a true artform that's bursting with flavour, technique and pure inspiration. There's a whole new world of chocolate waiting to be enjoyed and a lot of it is being made right here in Vancouver. Lucky us.
Here's where to find it.
East Van Roasters is a charity-focused coffee shop that roasts its own beans and makes its own chocolates smack dab in the middle of historic Gastown. East Van Roasters creates organic 'bean to bar' chocolate while supporting at-risk people in a compassionate and supportive environment filled with meaningful work and delicious sweet treats.
Unique chocolates, cream puffs and ice creams made from premium ingredients. Beta5 chocolates are truly memorable bites of joy. Their award-winning chocolates include fantastic flavour combos (Thai Mango, Negroni) and modern designs punctuated with bold swirling colours and geometric line work.
Solasta Chocolate makes some of the most eye-catching chocolate in town and fortunately, everyone can enjoy it because they offer gluten-free and vegan options.
You can't talk about chocolate in Vancouver without mentioning Thomas Hass. The beloved chocolatier makes delectable, melt-in-your-mouth chocolates and truffles that are handcrafted daily using  fresh fruit, spices, herbs, teas and nuts from around the world. It's a little local, a little international and a lot delicious.
Dominique and Cindy Duby are internationally acclaimed award-winning chocolatiers who craft brilliant bean-to-bar chocolate in Richmond, BC. As Canada's only artisan science-based cocoa bean-to-bar chocolate-makers, Wild Sweets works closely with the UBC on various research projects relating to the science of chocolate. They've been ranked one of the '25 Best Chocolatiers in the World' and awarded 'Best Chocolatiers & Confectioners in America'.
Gem Chocolates is an award-winning artisan chocolate producing whimsical chocolates in Vancouver. Choices range from traditional chocolates to adventurous flavours and pairings like Raspberry "Eyeballs" and Olive Oil with Rosemary Caramel.
Chocolate Arts strives to create chocolates that truly capture the spirit and flavour of British Columbia & the Pacific West Coast. The produce they add to their creations is locally grown and nurtured by organic growers. This ensures you'll enjoy only the most succulent chocolates, made with natural and delicious BC produce.
The Good Chocolatier uses 100% organic, fairly traded Criollo beans from Ecuador. Their chocolate is loaded with minerals, vitamins, and antioxidants. Instead of refined cane sugar, they use nature's coconut sugar, maple syrup, raw honey, blueberries and dates to sweeten their chocolates, providing their customers with a treat that's both satisfying and nourishing.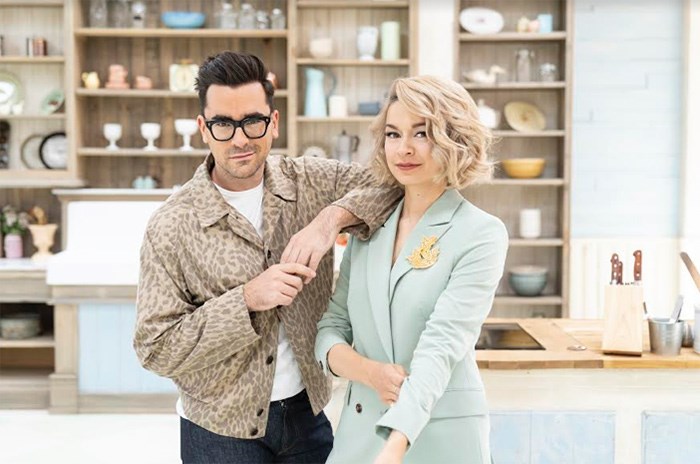 Craving more? The Great Canadian Baking Show has returned to CBC for its second season!
Hosted by Dan Levy and Julia Chan, The Great Canadian Baking Show brings together 10 amateur bakers from across the country to compete in a series of themed culinary challenges that celebrate their diverse backgrounds, families and communities.  
Each week bakers will compete in three challenges, The Signature Bake, the Technical Bake and the Show Stopper. After the judges taste and critique the bakes, they crown one Star Baker and ask one baker to leave the tent. The final three bakers compete for The Great Canadian Baking Show title.
To learn more visit, cbc.ca, or watch now via the CBC TV APP.