Anamaria Fuentes De Carvalho was living a life that countless people could only dream of - especially those aspiring to pursue a career in fashion.
Following her graduation from LaSalle College's Fashion Design Diploma program in her native Bogotá, Colombia, in 2006, she worked as a stylist in some of the world's largest fashion hubs, including Milan, London, and New York, rubbing elbows with industry royalty.
However, De Carvalho felt something was missing and sought to make her work more meaningful. Instead of channelling the "hierarchy, money and consumption" often associated with fashion, she became increasingly interested in sustainability and how, as someone in the industry, she could position this initiative as a higher priority in its future.
To work towards this objective, she relocated to Vancouver and enrolled in LaSalle College's Bachelor of Fashion Design Degree to equip herself with the necessary skills and knowledge to improve her industry from the inside and position herself as a leader and driver of change, knowing she could obtain these attributes through her alma mater. LaSalle College Vancouver is one of only a handful of schools within Canada that offers a Bachelor of Fashion Design degree.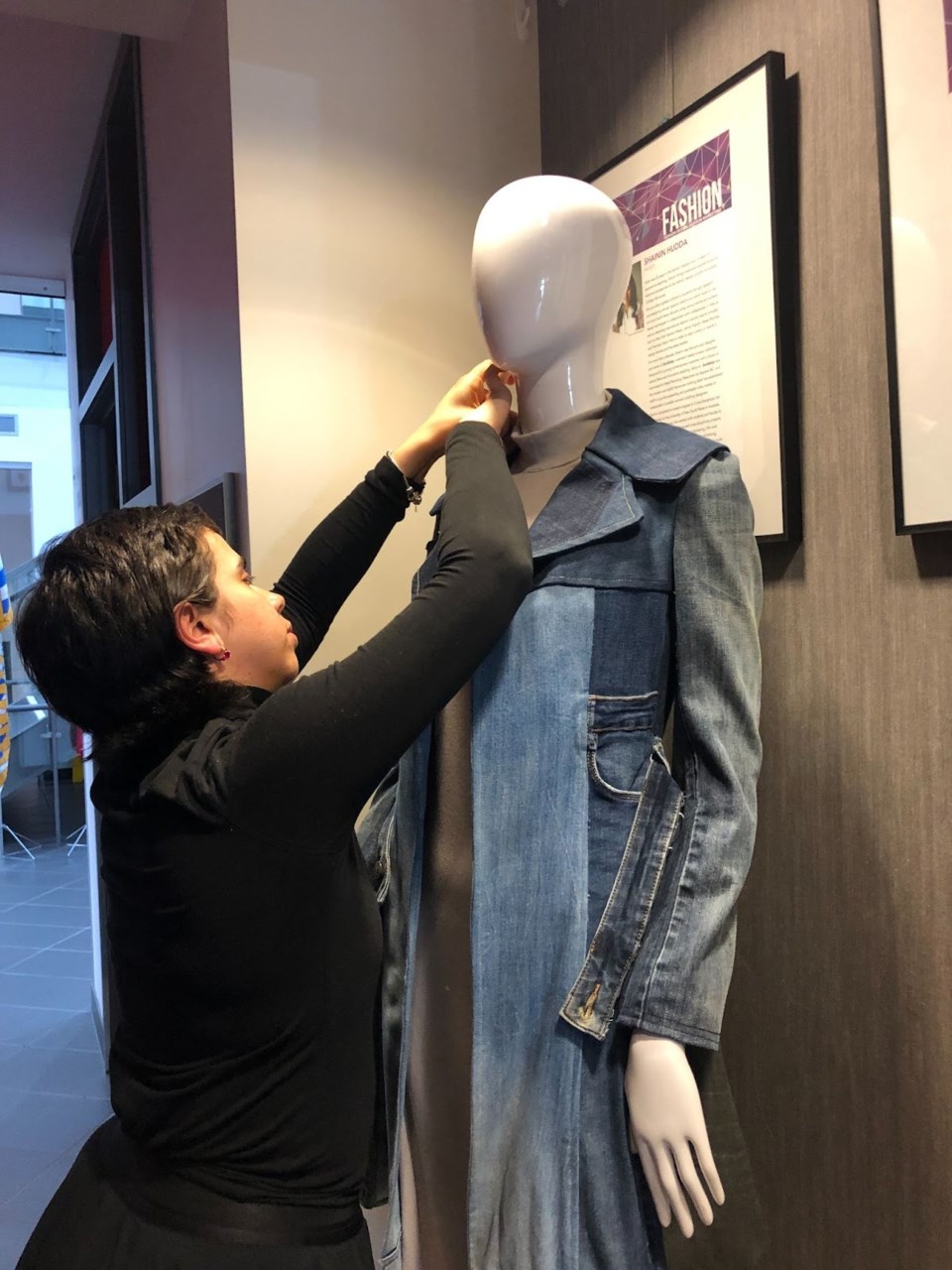 "I wanted to come back to being a designer," she says, "to the roots of fashion design because I could get more control of the system. When LaSalle College Vancouver came out with its bachelor program, it was an opportunity to finish my education with a college where I'd already studied, but in a new country."
Also seeking a change of scenery and top-tier education to help achieve her dream career in fashion, Valentina Valor arrived in Vancouver from Venezuela in 2016. However, while her passion and drive were abundant, she lacked the disciplined technical skills, such as sewing and pattern-making, prompting her to enrol in Lasalle College Vancouver's Fashion Design Diploma program.
Valor and De Carvalho are just two examples of hundreds of students who choose to pursue and achieve their dreams by enrolling at LaSalle College Vancouver.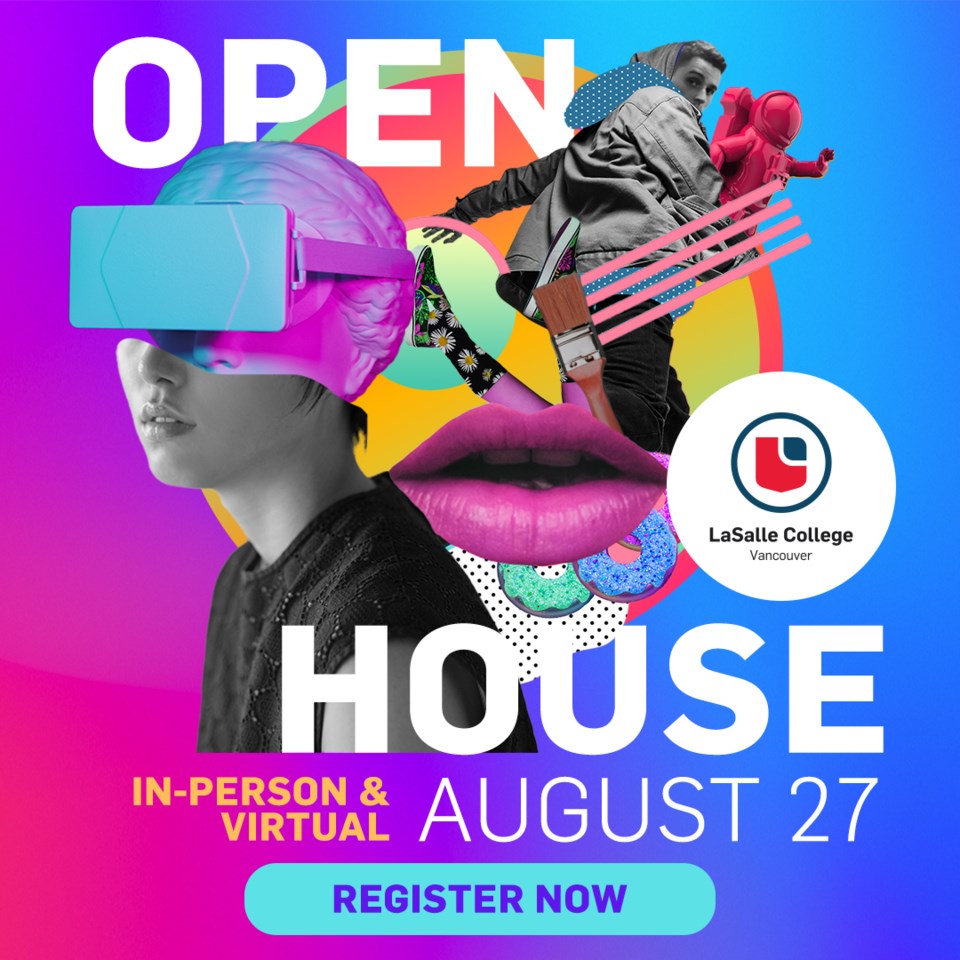 The school is passionate about demonstrating prospective students its sincere commitment to facilitating their success through initiatives such as its open house happening on Saturday, August 27, from 10 a.m. to noon. The event will take place both in-person at 2665 Renfrew St. and virtually, informing prospective students of all of the opportunities LaSalle has to offer.
Following a year-long co-op program, Valor returned to LaSalle College Vancouver in 2020 to complete the bachelor's program. She and de Carvalho will graduate next year, both crediting the institution for providing them with the practical and applied skills necessary to not only become qualified professionals but genuinely excel in their field.
"I didn't have formal training until I started at LaSalle," says Valor. "I love that we're now very comfortable making clothes from zero—not just developing concepts or just learning the business and production sides."
De Carvalho describes how LaSalle College Vancouver's program has been particularly impactful through the emphasis placed on sustainability, with several classes focusing on all aspects of sustainable design, from management to waste and more.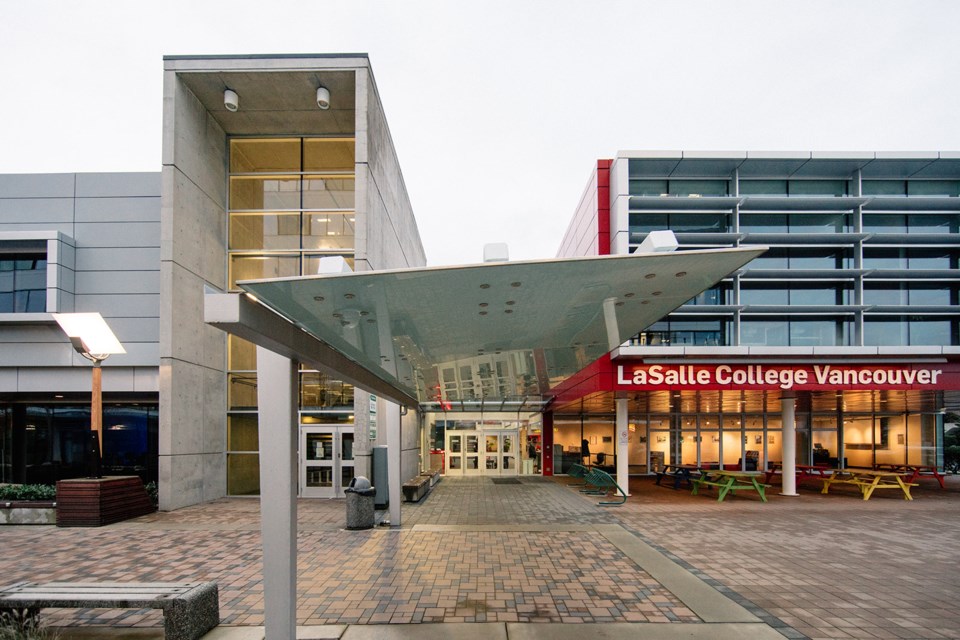 "They've also brought in industry experts, and we had the opportunity to go to some factories and see how clothing is made, which was amazing too," she explains.
The program has been so impressive, in fact, that it has motivated her to become a teacher someday. "If I want to do something for this industry, I have to inspire the coming generations—give a voice to students and inspire them," she says.
Valor, too, is passionate about sustainability in fashion and appreciates the focus LaSalle College Vancouver provides surrounding it, applying her newfound knowledge surrounding sustainability to the recent launch of her own clothing brand, Playeras, which redirects waste in its production process.
"It's really important for what I want to do in the future," she explains. "There's also lots of pushing boundaries from the instructors and the courses themselves that have definitely made me a better designer."
Discover why hundreds of students choose LaSalle College Vancouver every year to pursue their dreams. To register your attendance for the open house, visit lasallecollegevancouver.com/events/lcv-aug-27-2022-openhouse, or call 604-683-2006 (toll-free from outside the local region: 866-717-8080).