British Columbia is home to a multitude of mystical and magical outdoor splendours. Whether you're born and raised here or the sea, sky and mountains called to you from elsewhere, there's no denying the unrivalled natural beauty of the place we call home.
Still, it can be easy to forget just how lucky we are when we're hunkered down in our daily grinds. Mountain views become associated with commuting to work. Stunning seascapes transform into just another casual walk along the Seawall.
In times like these, it's important to take a step back and create a little distance to rekindle your love for the West Coast, and you don't have to travel as far as you might think to gain that perspective.
What if we told you that you could enjoy the pinnacle of B.C. living, and it's only a quick flight or ferry ride away?
Well, Vancouver Island North Tourism has the answer, proving you don't have to venture too far from home to experience an island getaway.
Find yourself in nature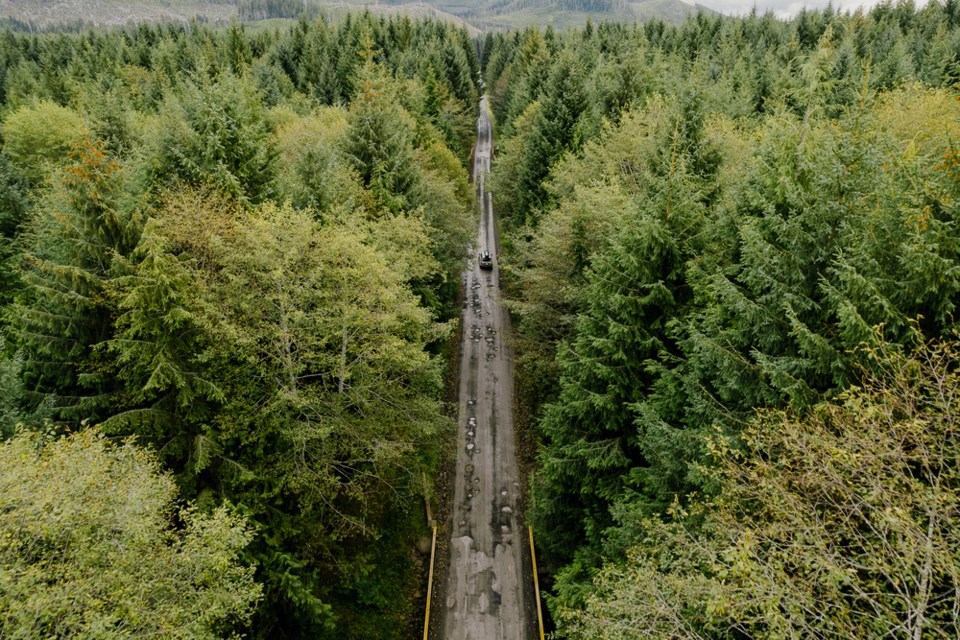 Understandably, city life can take a toll. Even in a city like Vancouver, it can be easy to become jaded by our own stunning surroundings when our minds relate them to other responsibilities.
A weekend trip or longer to Vancouver Island North is just the ticket to get out of the city and into Wide Open Spaces while creating the necessary distance to fully immerse yourself in the region's breathtaking beauty without the hefty price tag of a more far-reaching getaway.
Vancouver Island North offers abundant outdoor activities to get blissfully lost in awe-inspiring landscapes and spectacular scenery.
The best methods to get the lay of the land by far are hiking, biking, skiing, caving, or all of the above.
For example, the Beautiful Bay Trail just outside Sointula certainly lives up to its name, winding along a ridge through the lovely rainforest with pockets that provide glimpses of the sea and coastal mountains.
Or, admire impressive natural wonders and wander along the Alice Lake Loop just outside of Port Alice, featuring a series of Quatsino karst and limestone formations, including Devil's Bath and the Eternal Fountain.
Of course, being on Vancouver Island, there are ample activity options for those seeking to venture out to sea, too, including kayaking, diving, sport fishing and surfing opportunities abound. Try your hand - or should we say eyes - at spotting some of the 'Northern Residents' by booking a whale-watching tour and try to spot some orcas, dolphins, sea lions and more.
Indulge in local art and culture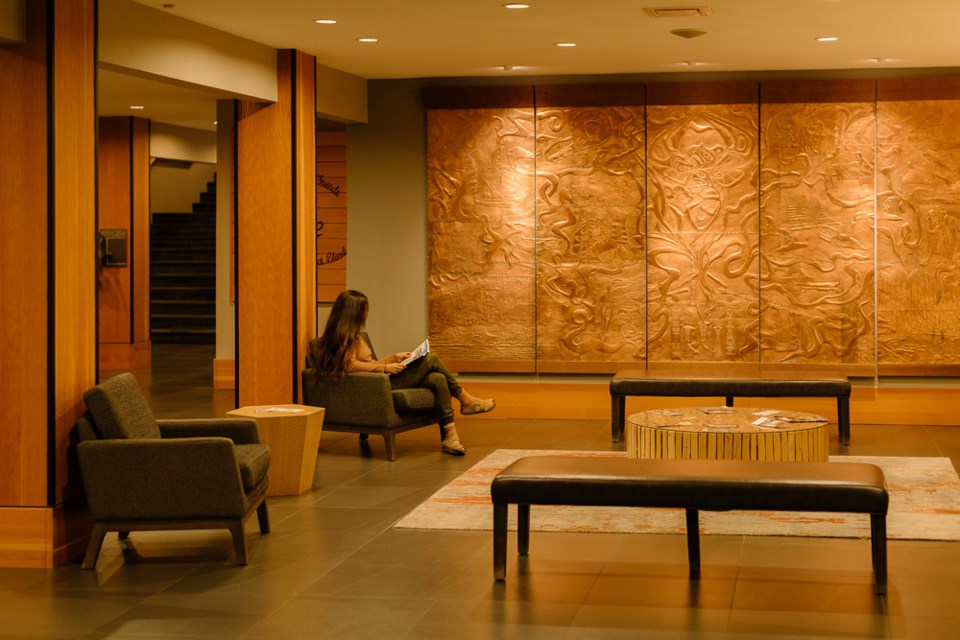 One of the most authentic approaches to experiencing the true Vancouver Island North life is through the eyes of local artists.
Wander at your own pace through a self-guided art tour comprising more than 15 unique shops at art studios and galleries featuring a wide assortment of unique works, including paintings, carvings, sculptures and stained glass. You're sure to find the perfect keepsake or gift from your stay.
The region is also rich with the ancient traditions of the Kwakwaka'wakw First Nation, with enriching opportunities to experience their culture firsthand through art, dance, music and storytelling.
Vancouver Island North is located on the Traditional Territories of the Kwakwaka'wakw people.
Alert Bay on Cormorant Island emerges as a particular highlight, internationally renowned for its storytelling, summertime dance performances, and the potlatch treasures contained in the U'mista Cultural Centre.
Travel responsibly
Vancouver Island North is abundant with natural beauty. However, it is up to locals and visitors alike to ensure it stays this way.
When planning your next visit, it's crucial to practice responsible tourism and travel with care and consideration when visiting the region's various communities, businesses and natural wonders.
To ensure these locations remain pristine and taken care of, Vancouver Island North Tourism is encouraging visitors to Take the Wild Pledge and acknowledge their commitment to aim to be a more sustainable traveller. They can do so by taking small yet significant steps, including leaving no trace when exploring beaches and forests, encouraging the celebration of local cultures, observing without disturbing wildlife and habitats, and supporting local businesses.
Escaping the city doesn't mean you have to venture far. Witness the majestic wilderness of Vancouver Island North and let yourself get lost to find your love of the West Coast all over again.
For more information and inspiration to plan your next trip, visit vancouverislandnorth.ca.