Spring is officially here and it's time to start planning those vacation days.
We get it, Vancouver is beautiful in the spring, but that doesn't mean you should stay put for the whole season. It's the perfect time of year to get outside and experience everything our beautiful province has to offer. So, where are you going to go?
This year, we're packing our bags and heading to Kamloops, B.C. With hiking trails, top-rated golf courses and a burgeoning wine scene, Kamloops is the welcoming, uncrowded spring getaway you've been looking for. Best of all, it's just four hours from Vancouver.
To help plan your trip, we've partnered with Tourism Kamloops to give you some seriously awesome vacation itinerary suggestions. So pack your bags and have fun exploring!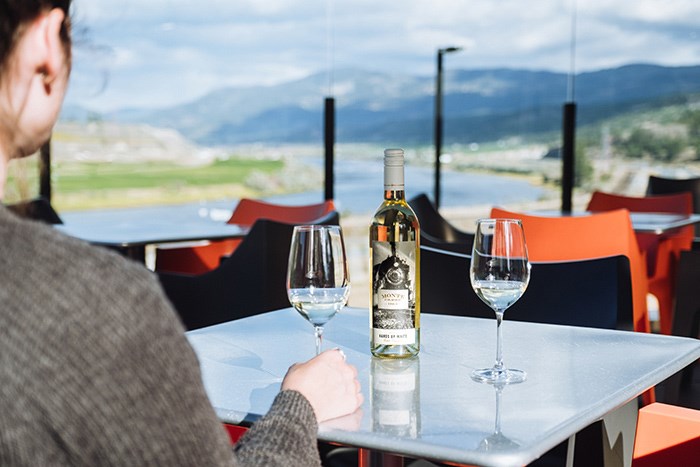 Monte Creek Ranch Winery, Harper's Trail Winery, Privato Vineyard & Winery, and Sagewood Winery are all set in the heart of B.C.'s newest wine region, the Thompson Valley. Nestled amongst the natural beauty of the North and South Thompson Rivers in Kamloops, this pioneering region boasts superb, growing conditions that yield bright, acid-forward, award-winning wines. Each winery offers several options for wine enthusiasts to savour the incredible wine, including 3 hour tours to full day outings. Kamloops truly offers a wine experience unlike anything else in B.C.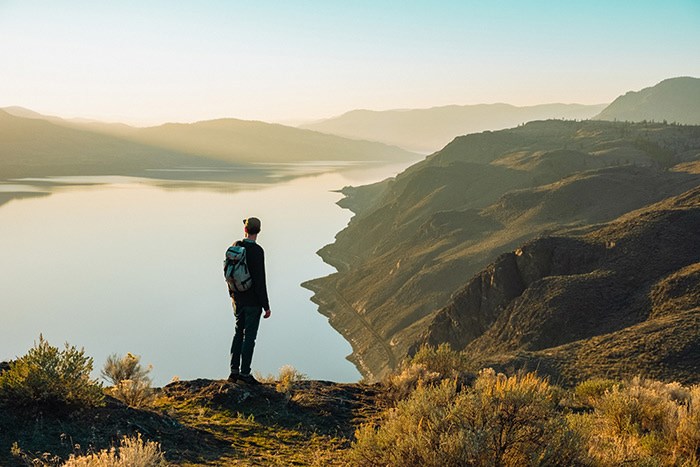 Hiking through Kamloops' desert-like valley setting will expose you to a diverse array of landscapes, including wide-open grasslands, fragrant sagebrush, ponderosa pine forests, deep gorges, sandstone canyons, and chiseled hoodoos. From meandering strolls to steep valleys, there are trails for every level of adventurer.
One of Kamloops' most popular trails, Battle Bluff, begins in the Dewdrop Range, a protected grasslands area west of Kamloops. This moderately difficult trail is 4.8km round trip and offers panoramic views of Kamloops Lake. Popular with both hikers and photographers, there's nothing quite like watching the sun set over the mountains from atop Battle Bluff.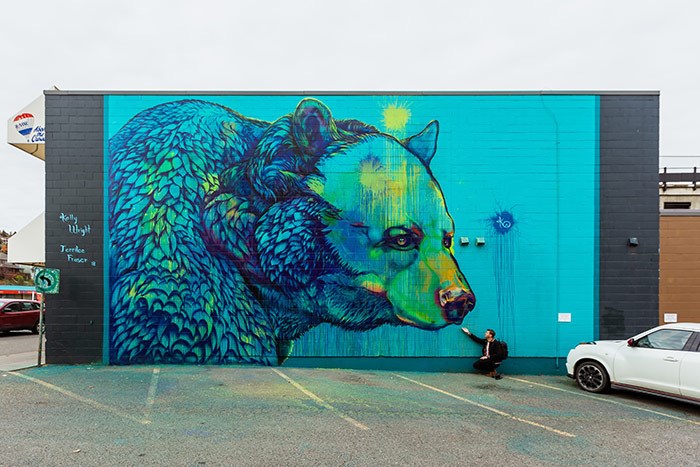 If your legs aren't too tired from all the hiking, then you must explore the 30 diverse art murals that are a part of an eclectic collection on display along the back alleys in downtown Kamloops. This self guided tour is a colourful trip through Kamloops' brightest artists minds and let's be honest, it's not a bad way to step-up your Instagram game either! While downtown, grab a quick snack or lunch at one of the many unique local restaurants.
From desert canyons to lakeside greens, Kamloops' vast landscapes are suited for golfers of all skill levels. In fact, Kamloops is home to almost a dozen golf courses, some of which are the highest rated in the province. Tobiano Golf Course is as visually captivating as it is thrilling to play. The championship course traces along the shoreline of Kamloops Lake, complete with a clubhouse, golf shop, dining facility and practice facility. Talking Rock has rapidly become a mature and world-renowned course with a high level of play that leaves golfers eager to return. Many of Kamloops' golf courses are already open for the season with more opening every week.
To learn more about what Kamloops has to offer, follow Tourism Kamloops on Facebook, Instagram and Twitter, or visit tourismkamloops.com