On March 17th, the Fairleigh Dickinson Knights defeated Purdue University's top-rated Boilermakers in a shocking upset at this year's men's NCAA basketball tournament, also known as "March Madness."
Having won only four of last season's twenty-six games, Fairleigh Dickinson University (FDU) wasn't exactly expected to make a splash (or swish) this year. In fact, FDU has not made it out of the tournament's first round in six previous appearances, with just one March Madness win since 2019.
Seeded 16th, the Knights only made it into this year's tournament because another team was ineligible, and had a close-fought battle against their First Four rivals.
But then something amazing happened.
In true fairytale fashion, FDU rose to the occasion and conquered the no.1 seed and hotly-tipped Purdue, with a final score of 63 to 58, resulting in one of the greatest underdog stories in March Madness History, which was televised to approximately 10.7 million people worldwide.
So, what is Fairleigh Dickinson University, and what does it have to do with Vancouver?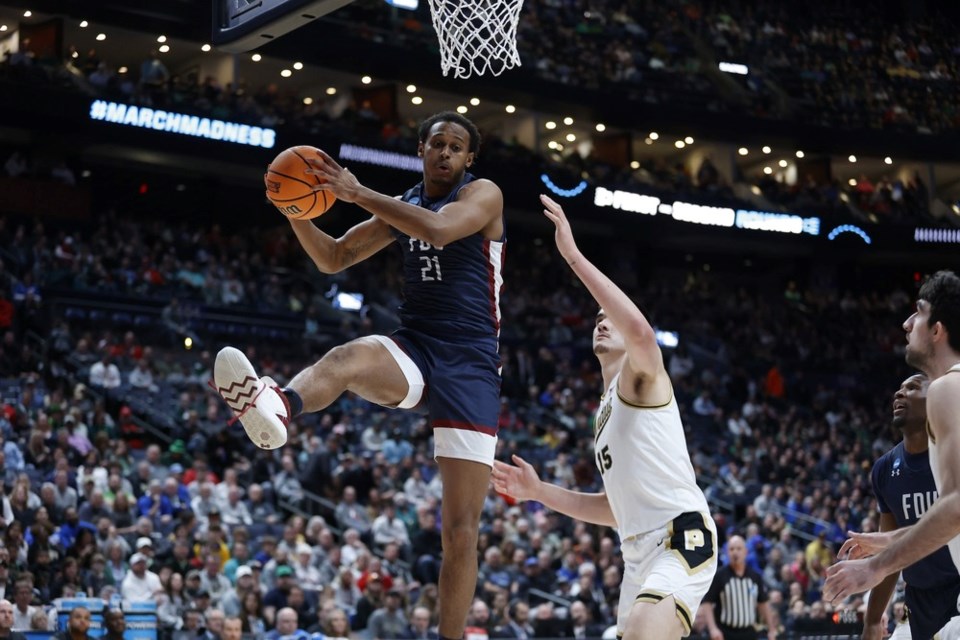 Founded in 1942, Fairleigh Dickinson University has grown into the largest independent, not-for-profit private university in New Jersey, with more than 11,500 students from 32 states and 72 countries enrolled on the school's two campuses in northern New Jersey and its international campuses in Wroxton, England, and Vancouver, British Columbia, Canada.

FDU became the first American university to own a campus overseas when it acquired Wroxton College from Trinity College, Oxford University, in 1965. It opened its Vancouver campus, located in the heart of Yaletown in downtown Vancouver, in 2007.
The Vancouver campus offers highly accredited professional degree programs to domestic and international students, including world-ranking hospitality programs, as well as IT and computer science degree programs.

And just like how the Knights demonstrated that a small school can make a big impact, Fairleigh Dickinson University has gone on to be ranked one of the Best Value Schools in the north by U.S. News & World Report's Best Colleges in 2023.
In fact, since 2007, the FDU Vancouver Campus has grown from 28 to over 1,100 students.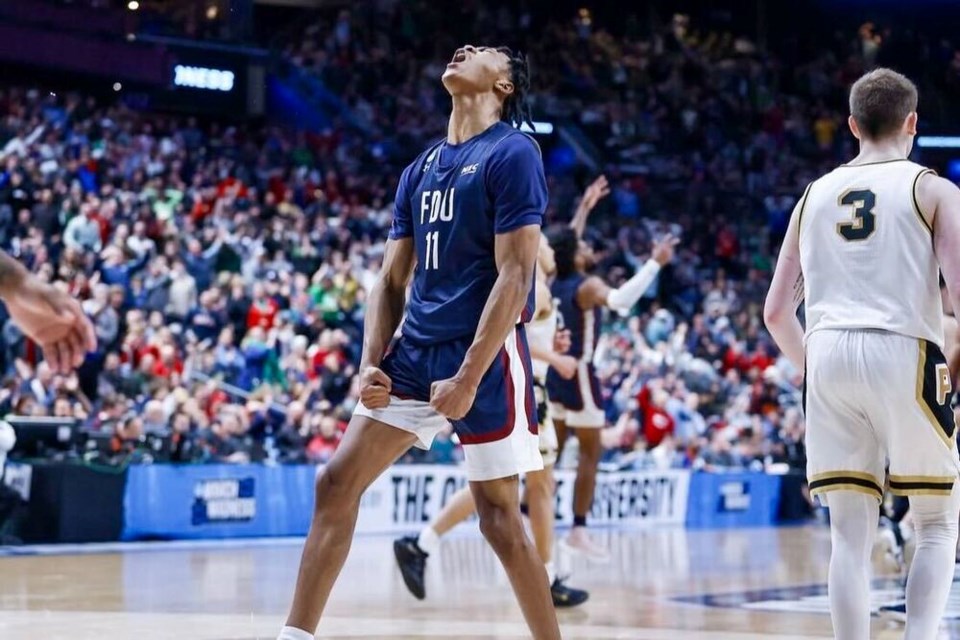 At the undergraduate level, FDU's Vancouver Campus offers an AACSB-accredited Bachelor of Business Administration, a Bachelor of Information Technology, and a Bachelor of Arts in individualized studies, which includes specializations in business, IT, digital marketing, and hospitality & tourism.
At the graduate level, FDU Vancouver offers a Master of Administrative Science degree, a Master of Hospitality Management Studies, as well as a Master of Science in Applied Computer Science.
In addition to these programs, FDU's Vancouver campus offers a Pre-University Program, which provides advanced English-language training for students who meet the requirements for admission but require additional training in English.
The FDU Vancouver Campus prides itself on strong student support, small class sizes and a vibrant multi-cultural atmosphere for domestic and international students.
Whether you feel like an underdog or destined to succeed, Fairleigh Dickinson University is a great option for anyone looking to make their mark on history, in athletics, education, and beyond.

To learn more about undergraduate and undergraduate programs, or to apply today, visit www.fdu.edu.