Spring is just around the corner! As the sun is starting to make a more regular appearance and melt away the winter blues, it's the perfect time to plan the various activities we can engage in once the weather is warmer.
Whatever your pastime of choice may be, Tourism Vernon wants to help you get up and out into nature to see all the splendours the great outdoors have in store!
The beauty of Vernon, in particular, is that it offers a plethora of activities to choose from, including what's known as the 'Okanagan Trifecta,' allowing locals and visitors alike to participate in multiple sports and experiences without having to leave the area.
You could even accomplish all three activities in one day if you're feeling ambitious!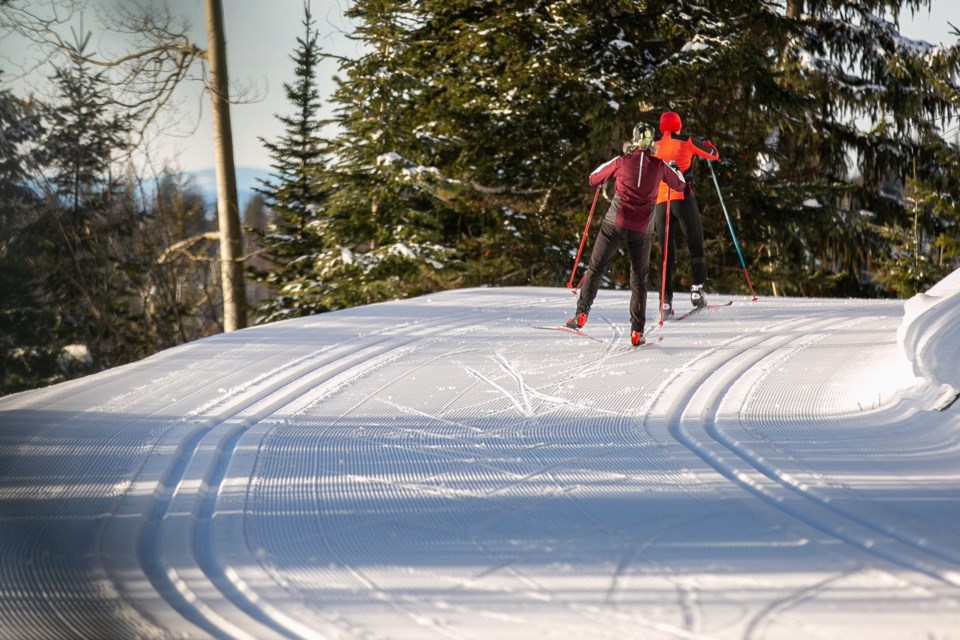 SilverStar Mountain Resort. Photo: Tourism Vernon.
Looking to squeeze some last-minute runs in before the winter season officially ends? No worries! Enjoy some alpine or Nordic skiing, or shred on your snowboard at SilverStar Mountain Resort. A much-loved gathering place for passionate boarders and ski bunnies, SilverStar has multiple fun events to enjoy this end-of-winter into the spring season, including Peak Pride at SilverStar. This event has something for everyone, including family-friendly day events, as well as high-voltage nightlife with top-tier talent. While the weather may still be a bit chilly, things are bound to heat up!
For those looking to kick things up a notch, Soverign2SilverStar presents the optimal opportunity. The Sovereign2SilversStar Ski Marathon is a point-to-party event with two of everything. Two days (classic and skate), two distances each day (40 km and 21 km), and two ski areas (start at Sovereign Lake and finish on Main Street at SilverStar Village).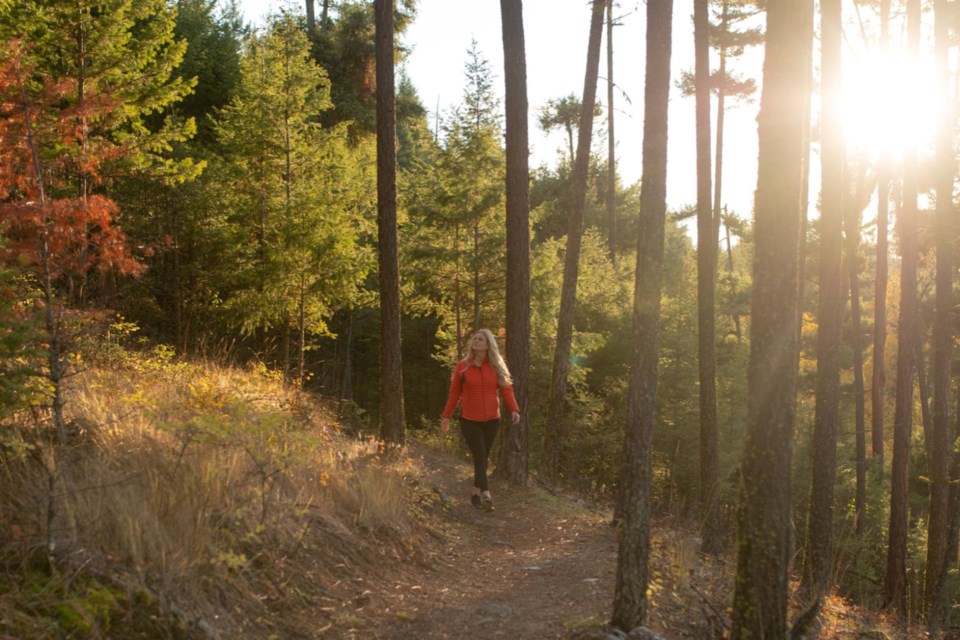 Predator Ridge. Photo: Tourism Vernon
Depending on the snowmelt, mountain biking can also fit into the 'Okanagan Trifecta.' Shredding one of the many mountain biking trails around Vernon can be one of the best ways to see the surrounding areas, but be sure to wear a helmet!
Not much of a winter or extreme sports fanatic? That's okay, too! What better way to genuinely and authentically appreciate the wilderness than to get out into it on the various hiking trails around Vernon? If you're unsure of where to start, don't worry. Vernon's Top Hiking Trails offer a wide range of options for every skill level. All that matters is that you pack the proper safety gear, a snack, plenty of water and your love for the outdoors!
Finally, if you're looking for something slower-paced and leisurely, Tourism Vernon also offers an excellent selection of lakeside activities perfect for families and friend groups alike!
Vernon poses an ideal option for everyone, whether you're a well-seasoned local or looking for your next weekend getaway. With the added bonus of less overall rainfall, whichever activity most suits your speed will be all that much more enjoyable by presenting the ideal opportunity to escape the coast and soak up some rays.
To plan your next adventure, visit tourismvernon.com.