If you're looking for unique presents to give this holiday season, your best bet is to support and shop local, which also doubles as a great way to give back to Vancouver-based creators and makers.

We've partnered with a few very AWESOME brands and businesses from around the city to highlight potential gift ideas — from products to experiences — that represent the very best of Vancouver.
Vancouver Symphony Orchestra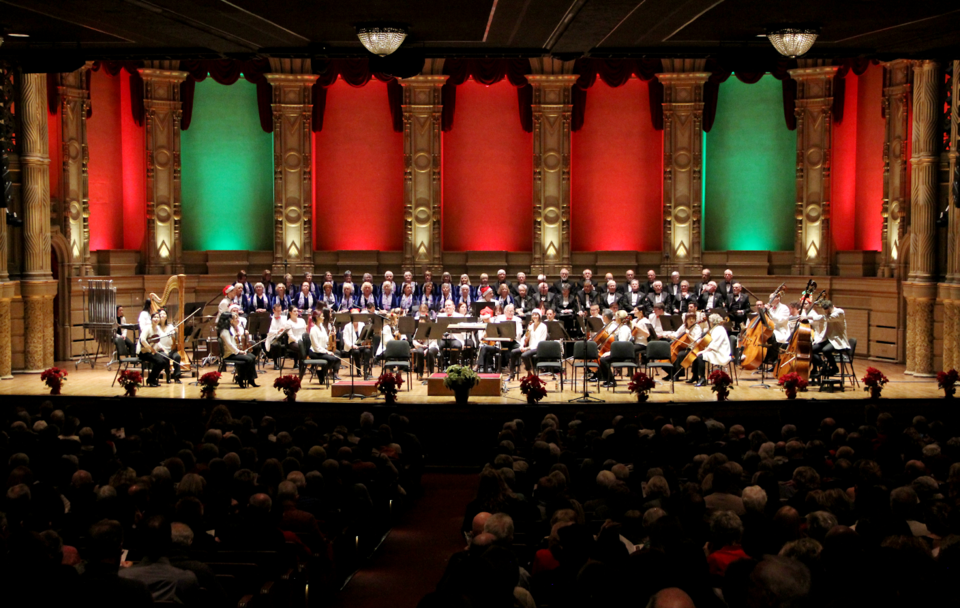 This holiday season, support the local arts scene and give the gift of musical experiences with a special night out at the theatre with the Vancouver Symphony Orchestra (VSO).
Comprised of over 70 world-class musicians, the VSO performs over 150 concert events per year, including shows at their home base at the Orpheum.
Whether you are fond of the classics or pop radio hits, there is truly a live performance for everyone's musical tastes. This December, audiences can look forward to the VSO holiday tradition of Vivaldi's Four Season at the Chan Centre for the Performing Arts at UBC, as well as the return of the popular Traditional Christmas, featuring classic Christmas carols, music from The Nutcracker and Frozen. It's a holiday treat for all!
In the new year, the 2023 season kicks off with Grammy award winning violin legend Hilary Hahn, followed by Disney's Frozen in Concert, the music of Vancouver indie rock band Said the Whale, a tribute to Queen of Soul Aretha Franklin, and so much more.
For the full schedule of upcoming events, and to purchase event tickets and gift cards, go to vancouversymphony.ca.
Kids Market on Granville Island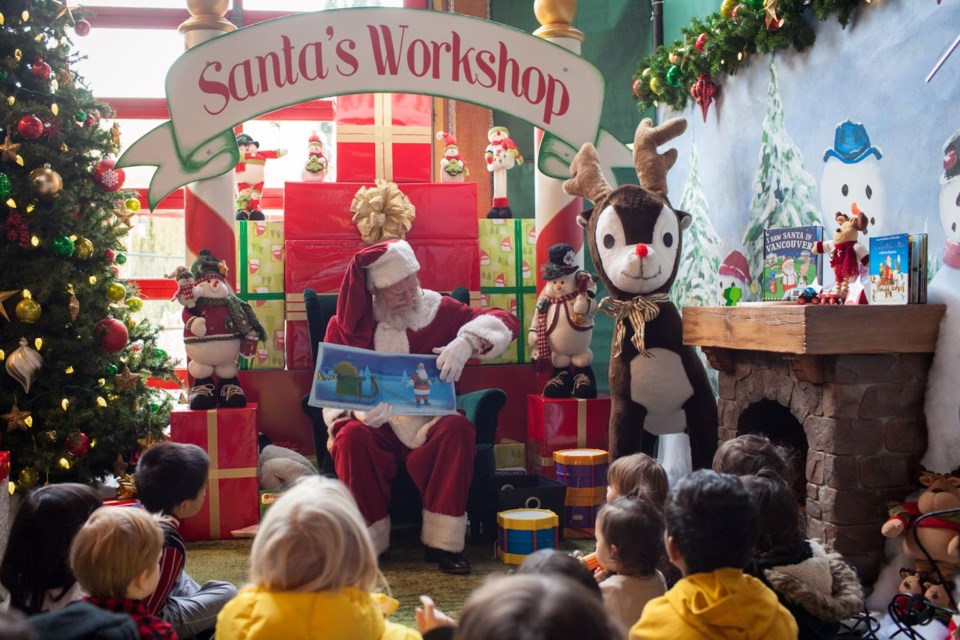 The holiday season is a magical time for all ages, but none so much so than for children. It's the anticipation of Santa's arrival, trying to stay up late with all their might to catch a glimpse of a shiny black boot or the end of a crimson-red coat. The pure, unfiltered joy spreads across their faces at the sight of crisply wrapped presents under the tree. It's the way their innocence keeps us young, as well.
It truly is the most wonderful time of the year, and the Kids Market on Granville Island wants to help bolster the enchantment by offering kids a chance to meet Jolly Saint Nick himself for story time and sing-alongs during December.
The Kids Market is a two-level retail center with shops, services and entertainment - all focused on providing the highest level of fun and family adventure for your tiny tots. All stores are locally operated, providing unique, one-of-a-kind experiences to help keep the wonder of the season alive. Browse a diverse selection of toys, games, books, puzzles, magic and more for all ages, and check every name off your list - but be sure to check it twice!
Visit their website to learn more about the Market and view the Christmas calendar for 2022!
Adrenaline Vancity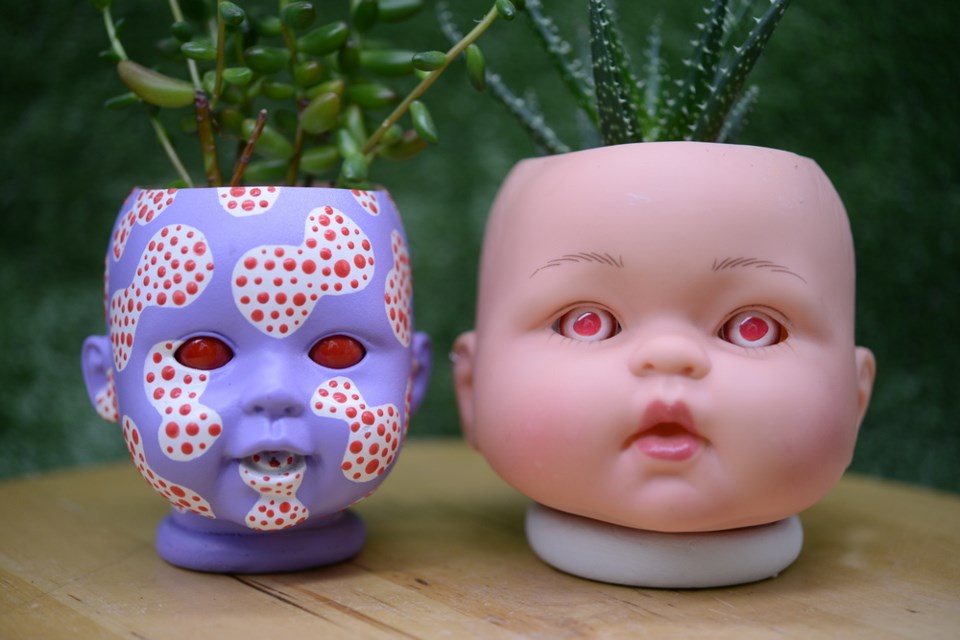 Adrenaline Vancity is Vancouver's go-to shop for those looking to find unique, more edgy gifts for those in your life who are hard to shop for. If you're seeking a 'wow' factor gift you won't find at a regular mall, look no further.
The tattoo and piercing studio is also a strong advocate for boosting other local brands, including one of its favourites, Ultraviolet Oddities. Known lovingly as "your local baby doll butcher," Violet Patrich, aka Ultraviolet Oddities, scavenges the city for plastic baby dolls and upcycles them into decorative yet uncanny conversation pieces for your home and body.
Whether it's a creatively carved head made into an expressive plant holder or bedazzled blinking eyeballs made into funky jewellery, no limb goes unwasted for this strange yet charming line of accessories. Pick up yours today at either Adrenaline Vancity location, on Granville Street or West 4th.
If you can't decide what to get for that hard-to-buy-for name on your list, snag them a gift card so they can come and choose for themselves!
Kit and Ace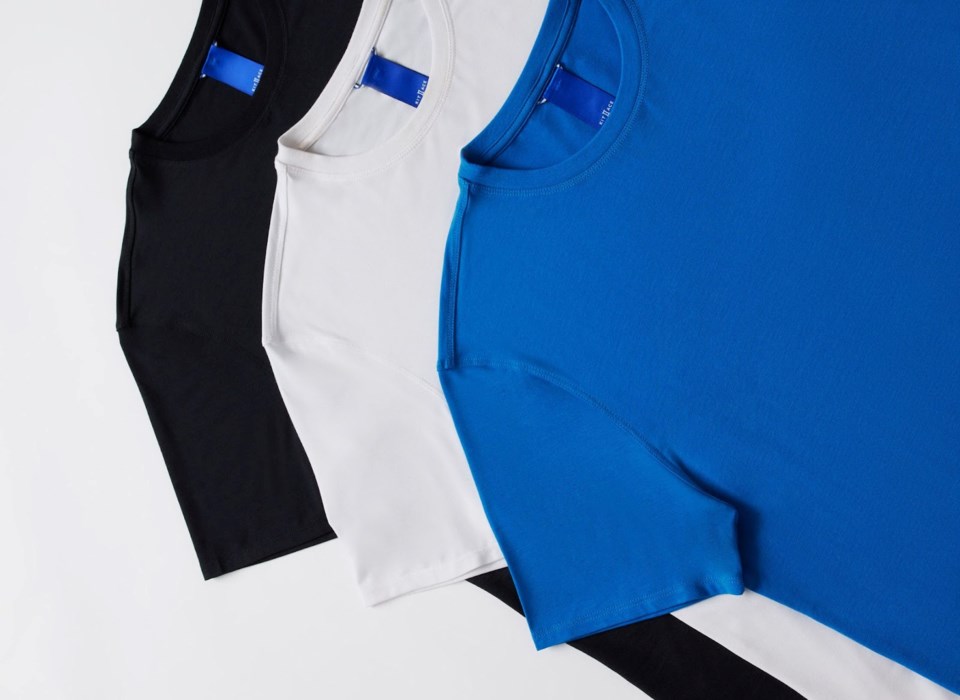 Good things come in threes! This three pack of crewneck tees from Kit and Ace is the perfect gift! With a ribbed neckline for shape retention, this tee is soft, comfortable and perfect for everyday use.
Looking for other elevated essentials? Whether that be loungewear by the fire, the perfect party outfit, elevated essentials or giftable favourites, Kit and Ace has the perfect gift for everyone on your list!
Shop the Kit and Ace Holiday Gift Guides HERE.
Gracias Clothing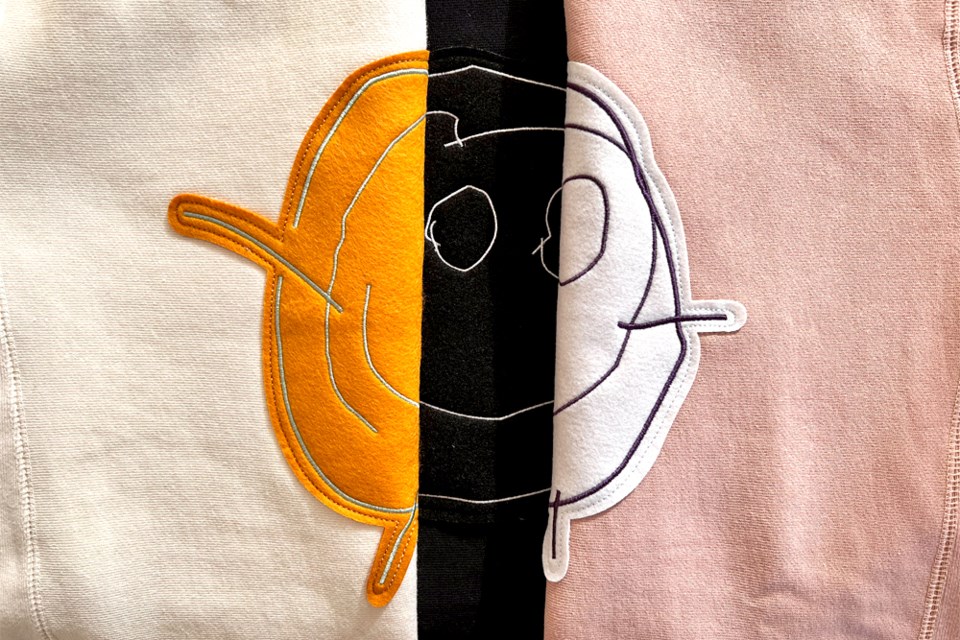 The holidays are a time of giving, but they're also a time of taking a step back and focusing on gratitude. At Gracias Clothing, thankfulness and gratefulness are the primary intentions and essence of the brand.
Gracias Clothing embodies the love and action of being thankful while spreading positivity and strength through its products. Whether you're after a hoodie, toque, sweatpants, t-shirt or accessories, there are dozens of comfortable, diverse options to suit every style and preference.
From timeless, simple, and minimalistic favourites to bold, expressive, and colourful designs, Gracias provides a balance and harmony for shoppers and gift-givers of all tastes. The company's mission extends beyond supplying cool and trendy clothing to providing a wholesome, authentically positive feeling.
Whether you're a young person or always feel young at heart, embody the sentiment of 'gracias' this festive season.