If you've been to bike-friendly cities in Europe (like Amsterdam or Copenhagen), you would have seen that cycling around town is a natural way of life for locals.
On top of that, their bicycles are even made differently. Built to last with higher standards and longevity in mind, European bikes exceed in design, comfort, and quality. Bicycles made in Europe incorporate features such as durable tires, automatic lights, mudguards (a must-have in rainy cities), and oftentimes a rack for carrying goods.
Cargo bikes are another common sight along Europe's roads, with cyclists riding around town in oversized bicycles paired with cargo boxes, transporting everything from small children and pets to groceries and furniture. In fact, a third of all households in Denmark own a cargo bike instead of a vehicle, as these bikes are considered a safe, practical, cost-effective, and eco-friendly method of transportation for families.
With the expansion of bike lanes, routes, and greenways around the city, there's no doubt that Vancouver is becoming increasingly cycle-friendly, so it makes sense to integrate the ways of European biking to our way of life as well. Even cargo bikes, which are sometimes used by delivery fleet riders in and around Vancouver, are gaining more traction for commuter usage and leisure rides around the city.
Now, where can you find a European-made bike right here in Vancouver?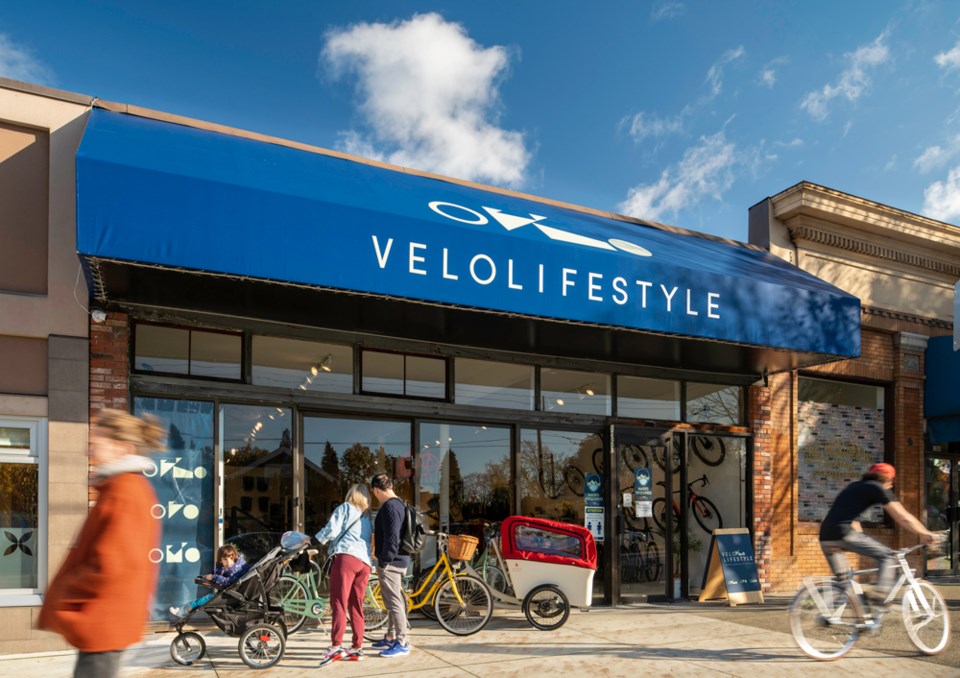 VELOLIFESTYLE in East Vancouver imports and sells beautifully-crafted and quality-built bicycles from European bike brands. The bike shop's carefully chosen and curated collection of European-built bicycles includes a range of bike styles such as commuter bikes, Dutch bikes, cargo bikes, e-cargo bikes, e-bikes, and gravel bikes.
As Canada's top supplier of European cycling brands, VELOLIFESTYLE carries exclusive lines from many popular names in Europe's bike industry, including Poland's Creme Cycles and Rondo, Berlin's Schindelhauer, Veloe from Italy, Denmark-based cargo bike brands Triobike and Black Iron Horse, and Cologne-based smart cargo bike brand Muli Cycles.
Not only will you find unique bike options both in-store and online, but you can also browse through VELOLIFESTYLE's collection of European style bike helmets by Thousand Helmets, German-made bike gear from Fahrer, Italian-made cycling apparel from PEdALED, and much more.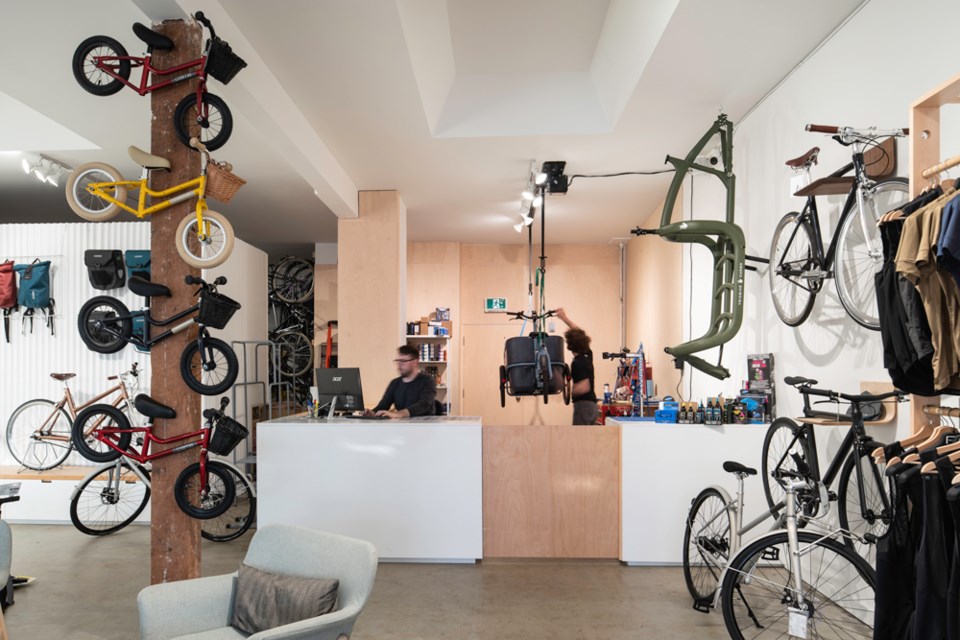 Once you step through their shop doors, you'll see that VELOLIFESTYLE doesn't look like your typical bike store. Modelled after a European aesthetic, the shop's minimalistic Scandinavian-inspired interior is both spacious and warm, providing a very modern and inviting first impression.
As you explore their European bike options, VELOLIFESTYLE's in-store team will take the time to go over your cycling needs and try to match you with the best bike for you. As well, one year of maintenance service is included with every bike purchase. Whether you want to upgrade or repair your bicycle, their in-house bike repair team has the skills, certifications and know-how to service all kinds of bikes that are brought in.
There's even an espresso counter where customers can enjoy a shot of espresso (on the house) while they peruse or wait to get their bikes serviced. Talk about European hospitality!
VELOLIFESTYLE is located at 1350 Nanaimo Street. Visit velolifestyle.com and follow @velolifestyleyvr on Instagram for more information.