If you're like most people, you've got goals: one is to make extra money and the other is to improve your physical fitness. Well, there's an opportunity waiting for you that will not only help you to achieve these lofty goals, but that will set you on the path towards a lucrative and meaningful career.
Personal training!
By becoming a certified personal trainer, you can convert your passion and interest in health and fitness into a work opportunity that both pays the bills and keeps you in good shape. Plus, it's actually easier to accomplish than it looks.
Perhaps you've been considering making the leap to personal training, but you're not sure where to turn for resources and advice.
Here are all the reasons why you should consider a side hustle as a certified personal trainer, and how Infofit can support you on your journey.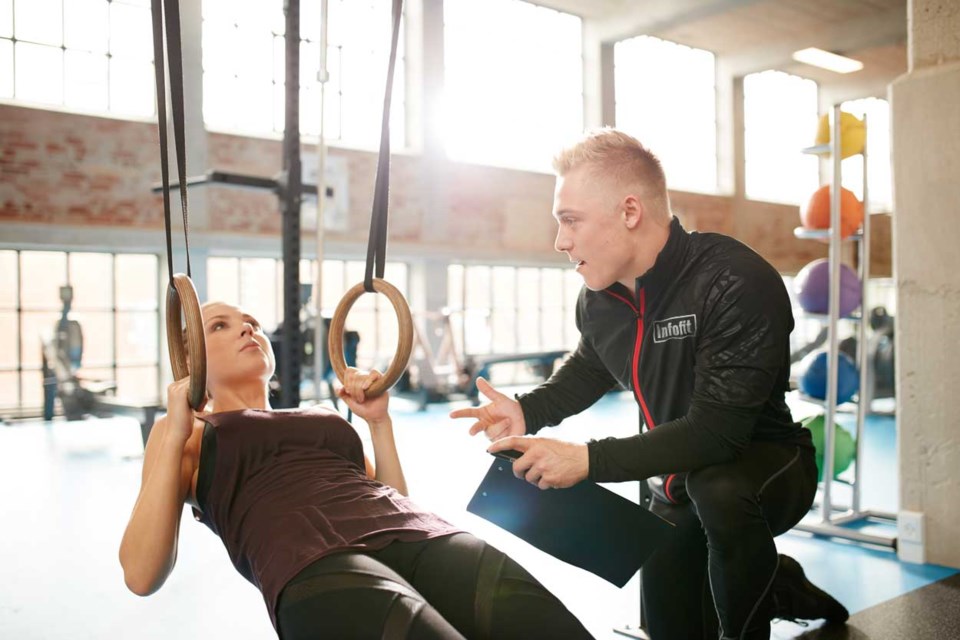 1. Earn more money
As a self-employed certified personal trainer, you're able to set your own rates for your services.
If you decide to train as an employee of a gym, you'll have less flexibility in how much you get paid, and perhaps in your hours of availability, but you'll gain valuable experience and also enjoy the benefits of being a part of a team.
If you work with high-end clients or offer specialized fitness programs as a self-employed trainer, your hourly rate will be higher and just one training session per week could be enough to supplement your income. And if you find that you love it, and as you continue to gain experience, you can increase your earnings by taking on more clients or by offering group training sessions.
2. Flexible work schedule
With personal training, you have the freedom to set your own schedule and work as much or as little as you want. You can easily set your own work hours by scheduling personal training sessions around your calendar. This makes personal training an ideal side gig option for those who have a full-time job or other commitments.
3. Work with purpose
Most importantly, a career in personal training means you will do work that makes you feel fulfilled every day!
Personal training is one of the most rewarding and meaningful jobs out there. You will not only aid clients in achieving their goals by implementing personalized workout plans, you will help clients to form positive relationships with exercise, to build mental and physical strength and resilience, and to develop healthy, self-supportive habits so that they can live long and happy lives–honestly, can it get any better than that?
4. Stay in great shape
Of course, you need to practice what you preach and stay on top of your own fitness. But, don't worry, it will be easier than you think! Working in a gym environment will make exercise much more accessible and will help you to prioritize your own fitness. Consider it built-in motivation!
If you're concerned about not being a certain size or body shape that fits into the conventional 'fitness professional' mold–don't worry! The fitness industry is a very welcoming place with supportive and open-minded individuals. It is not necessary for you to have achieved all of your fitness goals, to have twenty-inch biceps and 5% body fat, or whatever other arbitrary marker you may consider essential to be taken seriously as a personal trainer.
You may never feel like you've 'accomplished' your ideal level of fitness–but that's okay! Fitness is a journey, not a destination, and one that you never stop taking.
5. It's easy to start
Compared to other self-directed business ventures, kicking off your side hustle as a personal trainer requires minimal investment. All you need is to complete your personal training certification, which can be done through training programs offered both in-person and online.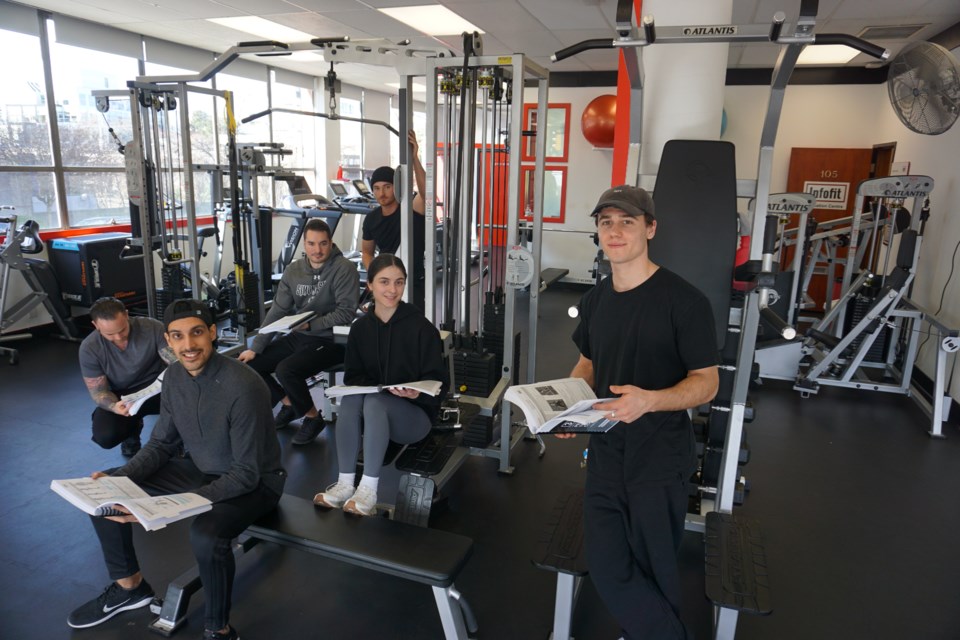 Take Infofit's elite personal training certification program
If you're serious about pursuing a career in the health and fitness industry as a personal trainer, personal training certification is the first thing you need to start to get going.
Since 1989, Infofit has been helping students from around the world achieve their career goals of becoming certified personal trainers.
Their industry-recognized personal training certification program is designed to equip students with the knowledge and skills needed to excel. Infofit offers a wide range of comprehensive courses covering various aspects of fitness, including exercise science, anatomy, physiology, nutrition, and client assessment.
As a full-time or part-time student, you have the ability to choose the right personal training course that suits your individual needs. Whether you prefer to attend classes in-person or online, or during the weekdays or on weekends, you have the freedom to tailor your fitness training classes to your schedule and learning preferences.
Infofit has a strong track record of helping their graduates find job placements and launch successful careers as certified personal trainers. Their roster of employment partners includes Club 16, Gold's Gym BC, Anytime Fitness, GoodLife Fitness, Innovative Fitness, Groundworks, Oxygen Yoga & Fitness, F45, and Planet Fitness.
Consider personal training as a side hustle to stay fit and healthy, and not to mention get paid, while doing what you love and making a positive impact on the lives of others!
Advance your fitness education and invest in your career as a certified personal trainer in Vancouver with Infofit. Visit infofit.ca to learn more and get started.