The pink umbrellas suspended over Bill Curtis Square—a public art installation by the Yaletown Business Improvement Association—is just one of the signs that spring is blossoming with vibrancy, pops of colour, and a sense of renewal in one of Vancouver's most contemporary enclaves.
Yaletown's boutiques, restaurants and services are eager to welcome locals and visitors back for a revitalized shopping experience, and are ready to help you inject some much-needed levity and flair into your wardrobe and home spaces.
Like most people, your personal style probably took a hit during the pandemic. Notably, if your work-from-home schedule had more structure than your clothes, maybe it's time to press pause on the soft apparel.
"People are getting out of their PJs and finally going back to their offices, back to meet their friends and families, and colleagues," says Victor Hwangbo, marketing coordinator, Yaletown Business Improvement Association. "This is a great way Yaletown businesses can help the public when it comes to getting a refresh."
After a two-year hiatus on wearing what were once staples for a professional work event, dinner date, or social hang with friends, you're most likely feeling challenged to find something in your closet that not only fits you, but your post-pandemic lifestyle, too.
"A lot of people who shop online end up returning their items as opposed to shopping at a brick-and-mortar retailer," explains Hwangbo. "When you come down to Yaletown, you get to experience the product in your hands and the customer service from industry professionals."
With new spring collections and catalogues teeming with world-renowned brands and labels, a visit to Yaletown can help revitalize your clothing options, update your style, and maybe infuse an inspired new look.
Also, consider a trip to the spa, which can give you a head-to-toe boost and help you feel regenerated from the inside out. And don't skip the salon, because nothing says fresh like a sassy new do.​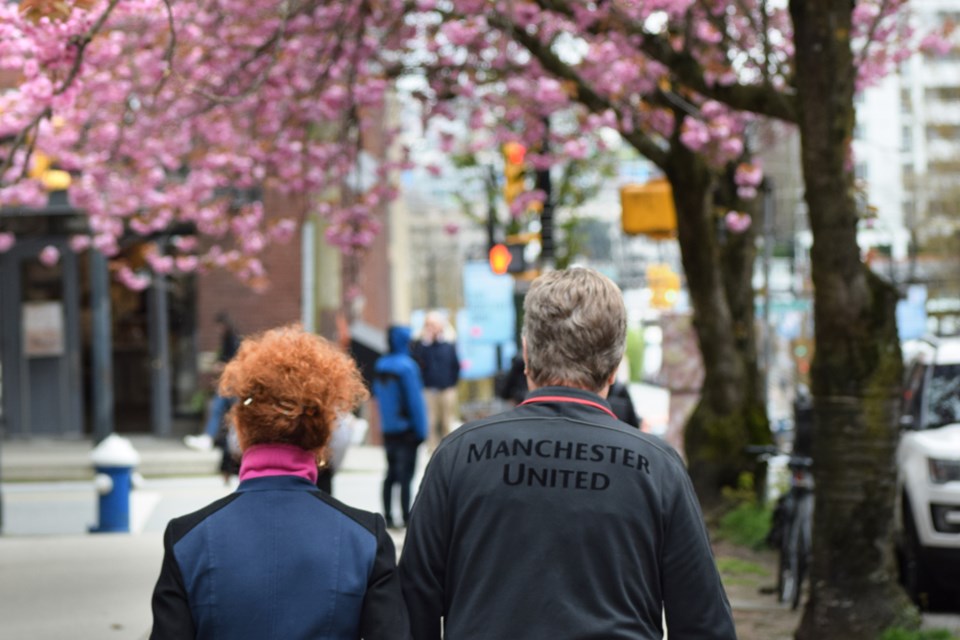 Shops and cuisine scene
Yaletown's walkable, fresh-air streets with its industrial chic feel, has more than 100 on-trend boutiques. Alongside residential loft spaces are a lively mix of sidewalk restaurants and cafés with inviting patios, where happy hours are hoppin'.
"Yaletown dining is becoming more diverse and inclusive," acknowledges Hwangbo. "It's beginning to introduce more vegan options, and more exotics, like the new Thai and Korean restaurants, and a recently opened Moroccan spot."
"In addition to restaurants and fashion stores, there's everything from clinics and salons to health and wellness spas, all the services in every block, and for most, right downstairs," adds Hwangbo.
Here's just a handful of merchants that can help put a spring in your step and breathe new life into your home.
Step into Fine Finds Boutique for thoughtful clothing, accessories and jewellery (18 local designers), plus bath & body, gifts & lifestyle; eco-friendly brands. A Joseph Ribkoff crinkle open blazer is a staff pick, feels both rich yet casual.
Dress up or down his and her denim at Mavi Jeans. Shop their new collection of styles in light washes, lightened up fabrics, new denim hues, and their latest sustainable denim.
Be your fabulously fierce self at Her Society, where most clothing, shoes and accessories aren't sold anywhere else in Canada; new inventory monthly. Hand-selected merchandise from ladies who believe design is a fusion of fashion and art.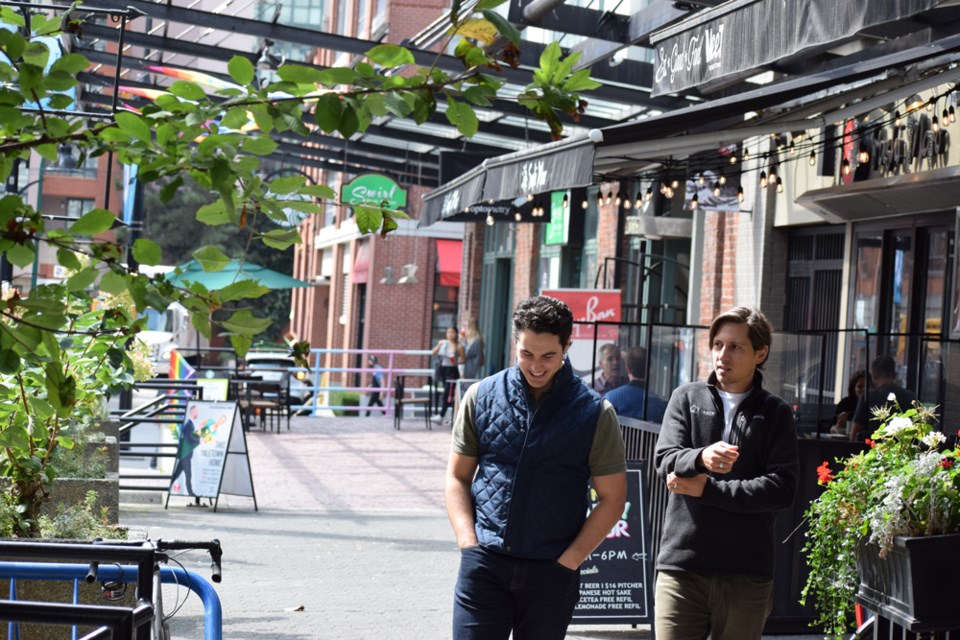 ​Find the biggest premium denim selection for men at Brooklyn Clothing Vancouver. Their denim is complemented with assorted shirts, sweaters, outerwear, footwear, and accessories. New Denham spring collection now available.
At Leisure Center, find advanced luxury retail within fashion, art, music, print, homeware, cosmetics, food and drink. Discover new designer brands, streetwear styles, and spring and summer collections.
Ladies, if it's denim or goes with denim, it can be found at West of Woodward. Frank and Eileen deliver shirt dresses in linen, denim and cotton, and new line, MOS MOSH, for feminine styles and weekend couture.
With a catalogue of thousands of fabrics and additional customizable options, expert stylists at Surmesur will help you create your own made-to-measure suits, shirts, tuxedos, chinos, trousers, jeans, sports jackets and coats.
For more information, visit yaletowninfo.com.