As you've probably heard, Pemberton Music Festival has been cancelled. The short notice cancellation and talk of shady business deals has been quite disappointing for Vancouverites, but no one is feeling the shock quite like the people of Pemberton. For the last three year's, the town of Pemberton has welcomed thousands of tourists to take part in their local culture and natural beauty around the music festival, but the truth is there are a ton of reasons to visit Pemberton that go above and beyond the typical music fest experience. Check out other reasons to visit below. Remember, it's only a 2-hour drive from downtown Vancouver!
1. Visiting the Pemberton Distillery (1954 Venture Place)
Home to the world's only organic potato vodka, gin, absinthe and schnapps! After studying Scottish distilling lessons at the famous Heriot Watt University in Edinburgh, Pemberton Distillery owner and operator Tyler Schramm began brewing his homemade potato vodka right here in BC. Business grew and so did the number of their hand-crafted spirits. Today, they also sell absinthe, apple brandy and an organic single-malt whiskey. Pay them a visit; take a tour of the distillery and stay for a drink!
2. Picking Berries at North Arm Farm (1888 Sea to Sky Highway 99)
North Arm Farm is a local, organic, family-run farm that sells strawberries, blueberries and raspberries as well as a large variety of other seasonal fresh produce (everything from asparagus and cherries to beets and squash). The farm is open on a daily basis to the public and even offers "You Pick" days for berry picking.
Located on North Arm Farm is Solfeggio, an organic, farm-to-table restaurant, bistro and café. Holistic nutritionist and Olympian Kristi Richards and pro-skier Mark Abma own the restaurant and have curated an all-inclusive dining experience suitable for any diet. Expect meat-based, vegan, vegetarian, gluten free and raw options as well as a selection of superfood smoothies, holistic cocktails, craft beers and BC's 'beyond organic' small batch wines.
4. Hiking Mount Currie or Nairn Falls
Currie Trail is a relatively steep 8km hike that is suitable for intermediate and advanced hikers. The hike may be strenuous, but the two-hour uphill climb to the 2596 meter-high peak is worth it for view alone. With a powerful 60-meter high waterfall that lays 1.5km into a beautiful hiking trail Nairn Falls is the perfect trail for those who are looking for a relaxing way to get into nature. The beginning of the trail is 5km south of Pemberton and is a great hike to start with if you plan to explore the region's other trails.
5. Dinner and Drinks at Mile One Eating House or The Pony
Featured on You've Gotta Eat Here, Mile One believes that "the food you eat ought to be as genuine as the people you share your table with." They use locally-sourced produce and have close ties with the producers and land that they derive their ingredients from. Get a burger… Trust us!
Unpretentious, locally sourced food with a funky atmosphere? Yes please! A longtime local favourite, The Pony serves up rustic fine food (Queen Charlotte halibut with hazelnut herb crust) and daily specials. Both restaurants have awesome local beer and wine selections, so you're in good hands either way.
6. Visiting the Pemberton Museum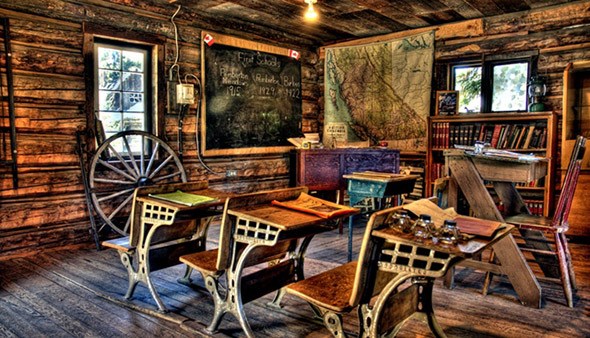 The Pemberton Museum explores the history of the Pemberton Valley, from its beginnings as a home to Lil'wat Nation, to the arrival of European settlers in the late 1880s. There are some fascinating historical homes on the museum site that date from the late 19th century!
One Mile Lake offers paddleboard rentals but is scenic and serene enough for an old-fashioned beach hangout. The lake trail switches back and forth between dirt trail and wooden boardwalk. During the warmer months, the trail offers several workout stations where runners can pull off for a set of squats, plank, push-ups, lunges and triceps dips. Walking around the lake takes about 15 - 20 minutes.
Pemberton is basically a natural playground for those who are not risk-adverse. From paragliding, to zipining, to mountain biking, to water sports, Pemberton and surrounding areas have got it all.