If you're dreaming of visiting the Hawaiian Islands — and you love cruising on the open ocean — a sailing that departs Vancouver this fall offers a deal that's hard to beat.
And the ship you'll sail on is nothing to scoff at, either.
Royal Caribbean Cruises will take guests from Vancouver to Honolulu, Hawaii on the awe-inspiring Ovation of the Seas. The statuesque ship offers everything from casual bites to elevated, high-end dining experiences. Guests can also soak in the most breathtaking perspective at sea from the North Star — the highest vantage point on any cruise ship.
The cruise departs Vancouver on Friday (Sept. 30) in the afternoon and then spends the day in Seattle the following day. The ship will spend five days at sea before overnighting in Lahaina, Maui on Friday (Oct. 7).
Passengers will disembark from the cruise on Sunday (Oct. 9).
Friday, September 30
Vancouver, BC, Canada
4:00pm
Saturday, October 1
Seattle, WA
8:00am
5:00pm
Sunday, October 2
At Sea
Monday, October 3
At Sea
Tuesday, October 4
At Sea
Wednesday, October 5
At Sea
Thursday, October 6
At Sea
Friday, October 7
Lahaina, Maui, HI
7:00am
Saturday, October 8
Lahaina, Maui, HI
10:00pm
Sunday, October 9
Honolulu, Oahu, HI
7:00am
The cruise line is offering 30 per cent off the total cruise fare per passenger. The total price for two people for an interior stateroom costs $2,654 USD and the total discounts work out to $798 USD.
With all of the taxes and fees, the cruise works out to $2,203.26 USD, which works out to $2,852.77 CAD.
Not only does that cost include your transportation on a beautiful five-star vessel, but it also includes meals, entertainment, snacks, and lodging. The only thing it doesn't factor in is alcohol, but you may opt to purchase a drink package that can reduce the cost of your spending.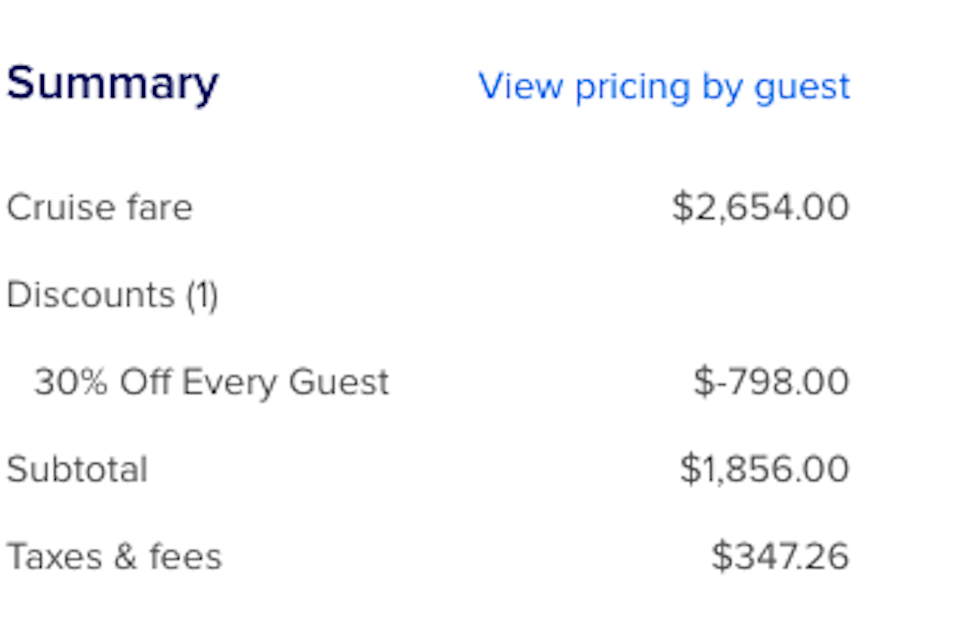 Find out more information and book with Royal Caribbean Cruises.
Cruise Vancouver: Explore Hawaii
Not only is Honolulu famous for its breathtaking, crescent-shaped beach, but it also offers incredible nightlife, shopping and dining.
Hawaii also offers a range of natural gems to explore on each of the islands as well as many places to dine, shop, and catch live shows. From the Mauna Kea Summit to the massive, approachable populations of manta rays, the rich history of Lahaina to the stunning Waikiki Beach, the islands ooze tropical beauty.
Travel Canada: What Metro Vancouver residents need to know right now
Canada dropped its coronavirus testing requirement to enter the country and some vaccine requirements but many health restrictions remain in place following the federal government's announcement, particularly for cruising.