Love is in the air and a few Canadian carriers are offering significant savings as part of their Valentine's Day sales.
But not all airlines will allow you to take advantage of low fares for travel on the heart-filled holiday.
That said, you can take advantage of travel during spring break or on other key dates to a plethora of popular destinations. However, there are some black-out dates with WestJet.
Swoop offerings
Swoop is offering 25 per cent off base fares as part of its Valentine's Day Sale which runs until Feb.16 at 11:59 p.m. It's valid on travel between Mar. 1 and Apr. 30 with promo code "250FF." The airline playfully quips that you should "choo-choo-choose a vacation (for less)," which is a nod to a popular Simpsons episode where Ralph Wiggum asks Lisa Simpson to be his Valentine.
Swoop doesn't fly out of Vancouver directly, but Lower Mainland residents can fly out of Abbotsford to several key destinations across North America. Right now, some popular routes, such as Toronto, only cost $49 CAD one way. Once you put in the promo code you'll also be able to take 25 per cent off the base fare.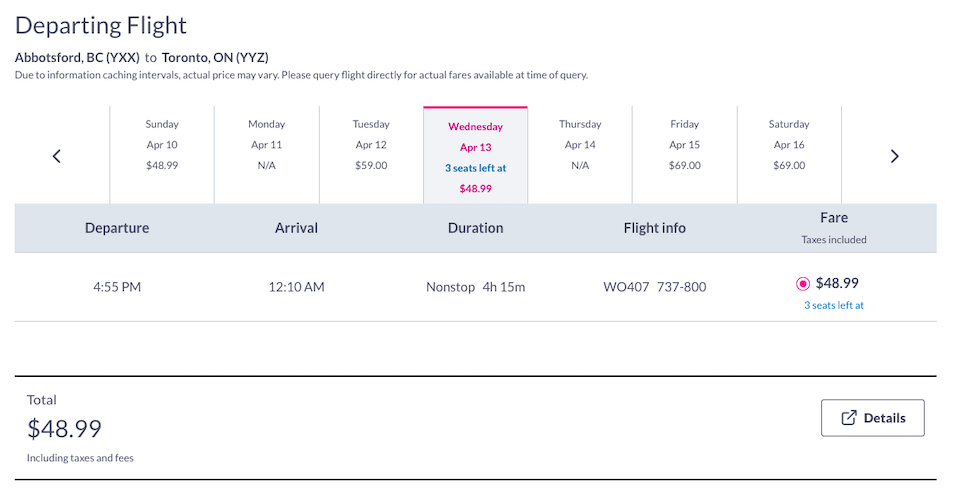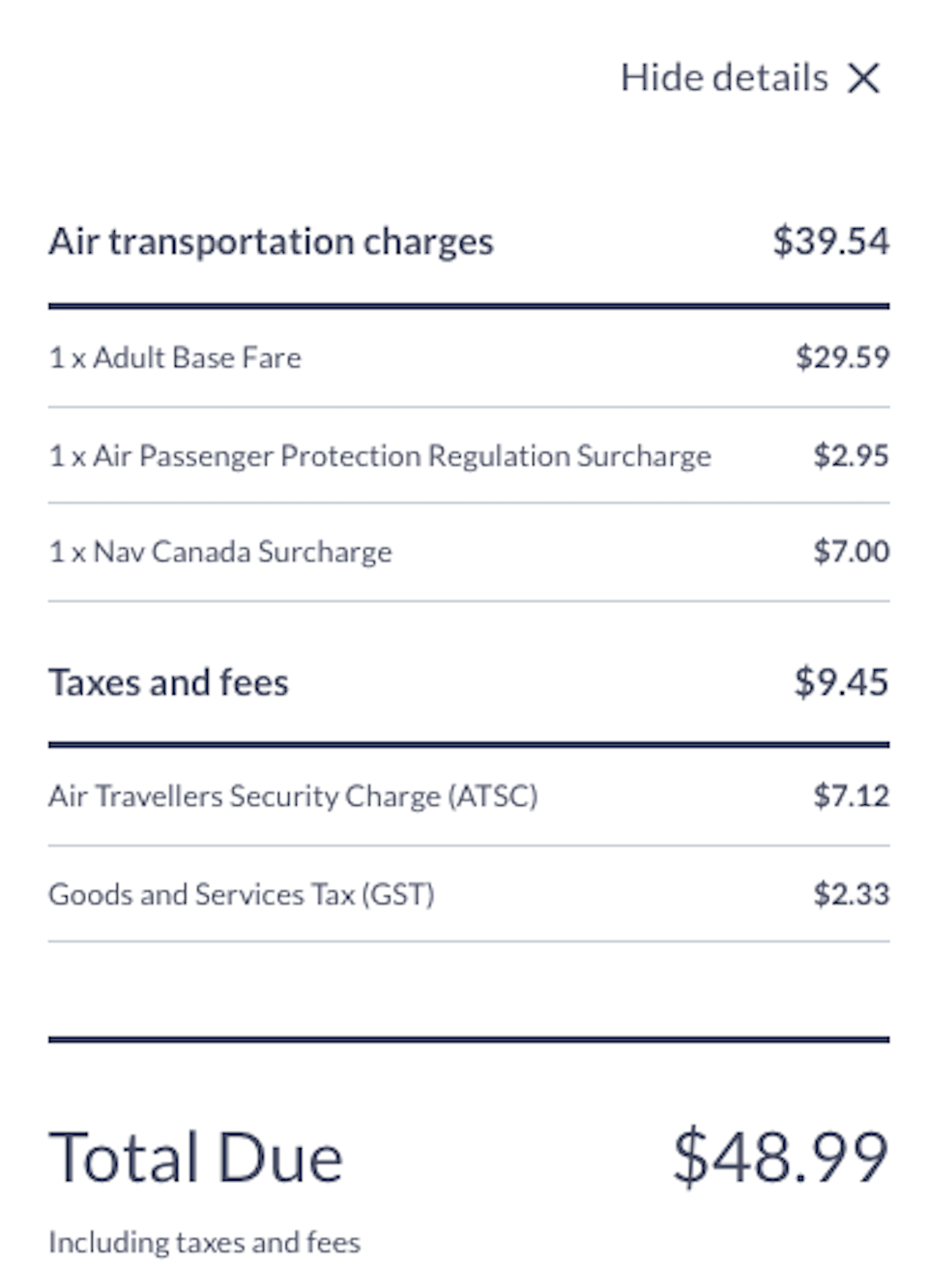 Book with Swoop online.
Flair Deals
Flair is offering the largest sales of any of the carriers, with a whopping 50 per cent off base fares departing between Feb. 16 and May 15. The promotion ends on Feb. 11 at 11:59 p.m. and you need to input the promo code CHILLOUT50.
Deals with Flair start extremely low, with a route to Grande Prairie selling for only $39 CAD including all taxes and fees.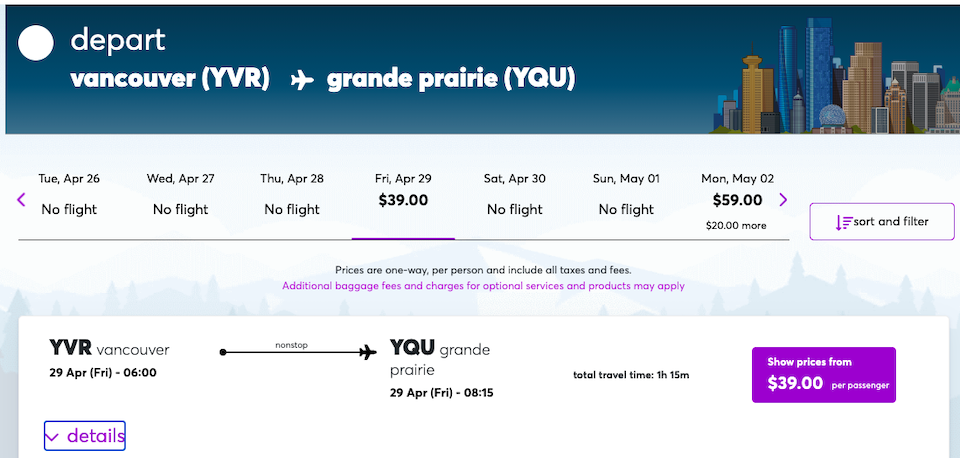 You can book your flight with Flair Airlines online.
WestJet Deals
WestJet is also offering deals on all of its routes for one-day only. On Feb. 10 until 11:59 p.m., locals may enjoy 15 per cent off the base fare of flights to key destinations the airline flies to. Travel is valid from Feb. 17 to June 29 but there are some blackout dates.
Use the promo code LOVEU22 to take advantage of the offer.
You can book your ticket with WestJet online.
Metro Vancouver residents: What to know about travel right now
Disclaimer: Vancouver Is Awesome does not support travel during the non-essential travel advisory. Many foreign governments are implementing strict travel restrictions due to the spread of the Omicron variant and international transportation options may be limited. As a result, you may have difficulty returning to Canada.