Vancouverites looking to visit the Hawaiian Islands without boarding a plane have a couple of posh alternatives this year.
There are several cruises that sail out of Canada Place and visit the islands on 11-day itineraries before disembarking in Honolulu. However, these cruises require a one-way ticket back to Vancouver.
For locals looking to avoid a flight back home from the Aloha state, Holland America offers a couple of return trips from Vancouver in the spring and fall. Currently, the cheapest option departs on Oct. 2 in the evening for a 16-day "Circle Hawaii Tour."
The cruise spends a few days at sea before first stopping in Lahaina on Oct. 14 and then Hilo on Oct. 15. From Oct. 16 to Oct. 17, the ship overnights in Honolulu. After a stop in Nawiliwili on Oct. 18, the cruise will disembark in Vancouver on Oct. 24.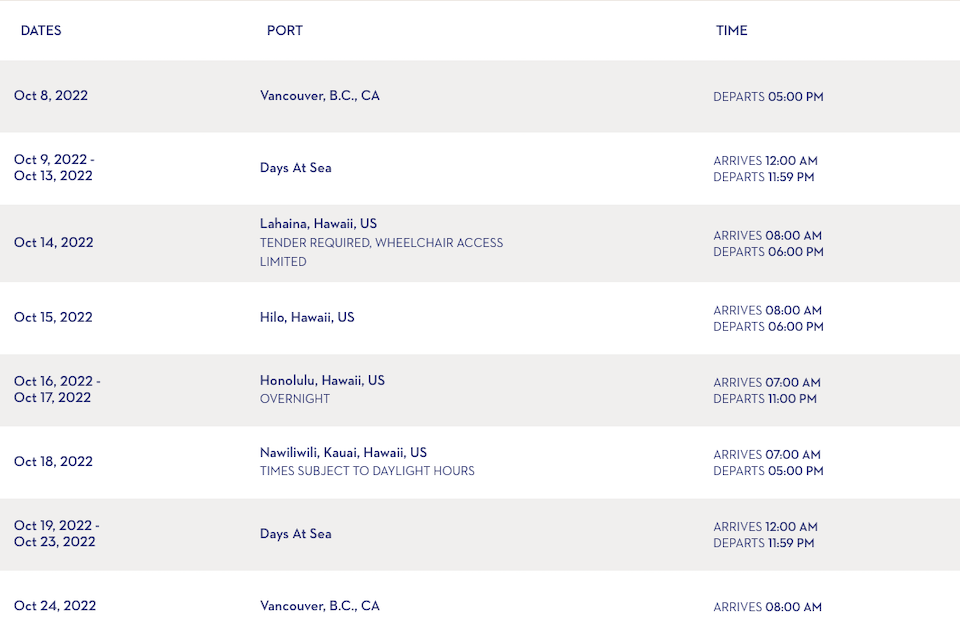 The total cost of the cruise is $4,485.02 CAD including all taxes and fees, which breaks down to $2,242.50 CAD per person. The per-person cost breaks down further to just over $140 CAD per day. While flights to Hawaii typically cost upwards of $500 CAD, accommodation in the Aloha state often costs hundreds of dollars a day. Further, cuisine and entertainment can cost a pretty penny in many of its popular cities.
On the other hand, the cost of the cruise includes your transportation on a beautiful five-star vessel, upscale meals, entertainment, snacks, and lodging. The only thing it doesn't factor in is alcohol, but you may opt to purchase a drink package that can reduce the cost of your spending.
The ship is the five-star Koningsdam, which offers two swimming pools, a live theatre, tennis court, renowned spa treatments, movies under the stars, a basketball court, a video arcade, casino and much more. The "Pinnacle" class ship also allows guests to create their own wine blend from a selection of single vineyard red wines.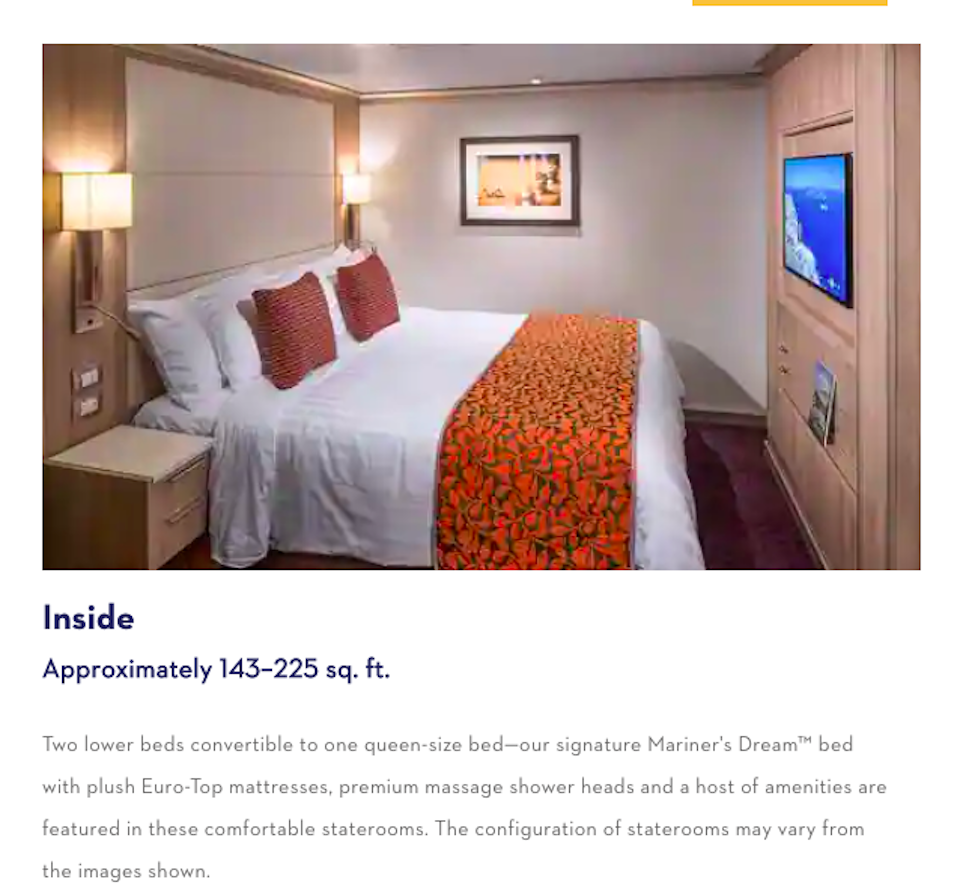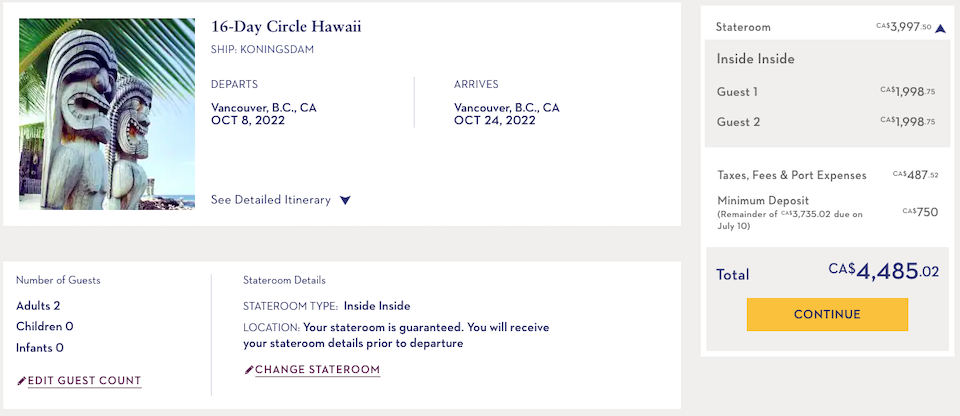 Hawaii offers a range of natural gems to explore on each of the islands as well as a plethora of places to dine, shop, and catch live shows. From the Mauna Kea Summit to the massive, approachable populations of manta rays, the rich history of Lahaina to the stunning Waikiki Beach, the islands ooze tropical beauty.
You can book your cruise with Holland America Line online.