Metro Vancouverites looking for cheap domestic tickets can take advantage of some low-cost flights with Flair Airlines right now.
A couple of the low-cost carrier's extremely low fares, such as the hugely popular $59 CAD deal to Montreal from Vancouver, are no longer available in the first few months of the new year and heading into the summer. However, there are several other options for popular destinations that depart out of Vancouver International Airport.
For example, Flair is offering several tickets direct from Vancouver to Toronto for only $89 CAD including all taxes and fees.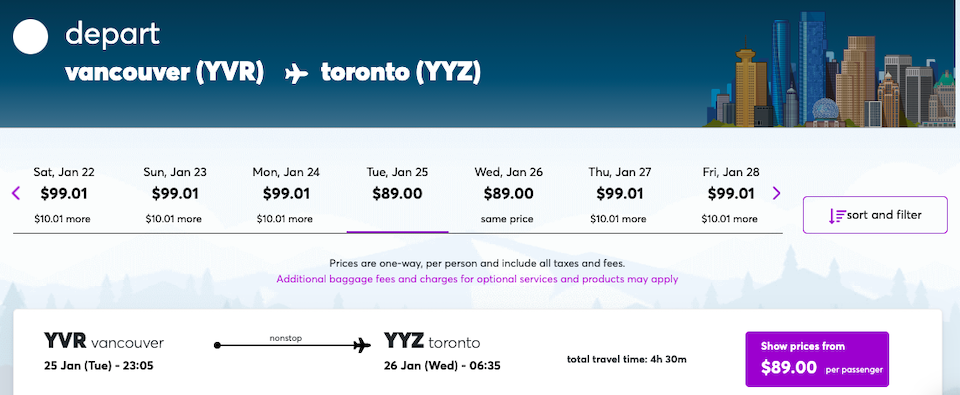 The airline is also offering a direct service between Vancouver and Calgary for only $49 CAD including all taxes and fees on several dates.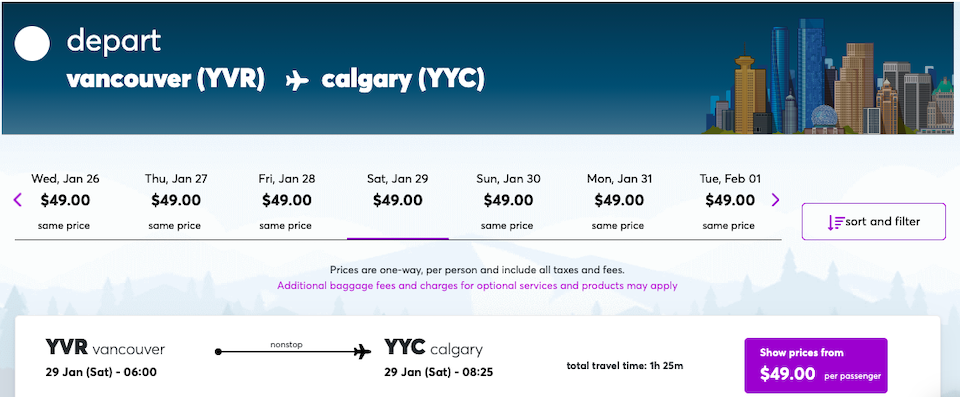 Locals can also take advantage of a $39 CAD fare including all taxes and fees to Edmonton departing out of Abbotsford International Airport.
The budget Canadian airline also offers non-stop, low-fare flights between eight Canadian cities and six U.S destinations: Fort Lauderdale, Orlando-Sanford, Hollywood-Burbank, Palm Springs, Phoenix and Las Vegas.
The new service to the six U.S cities is among several new destinations Flair is adding to its network as the airline rapidly grows to serve 26 destinations in Canada and the U.S.
You can browse dates and book tickets with Flair online.
Don't have your Canadian vaccination passport yet?
British Columbians looking to travel now have the option to download the new federal proof of vaccination — but there are a few things to consider before you book a flight.
On Oct. 29, Canada's vaccine card was made available to B.C. residents looking to travel in Canada and internationally.
Find out how you can get your federal proof of vaccination.