If you've ever wanted to try out a cruise, visit Alaska, or simply take a scenic vacation outside of B.C. without driving or flying, now is your chance.
Princess Cruises is offering discounts on many of their spring and summer itineraries, with several deals on voyages that include Vancouver.
In February, Vancouver Is Awesome shared a deal for an Alaska Sampler sailing that departs Vancouver on May 4 and and visits Ketchikan, Alaska on May 6. The cruise disembarks in Seattle, Washington on Sunday, May. 8; two days on the ship will be at sea.
Many cruises that visit Alaska cost upwards of $1,500 CAD per person but the four-day voyage cost per person, for an interior cabin for two, cost $613.50 CAD including all taxes and fees when we published the story.
Now, however, the price of the cruise has dropped nearly half price, with the total for two people costing $777.52 CAD including all taxes and fees. In other words, the total per person cost is now only $388.76.
Not only does that cost include your transportation on a beautiful five-star vessel, but it also includes meals, entertainment, snacks, and lodging. The only thing it doesn't factor in is alcohol, but you may opt to purchase a drink package that can reduce the cost of your spending.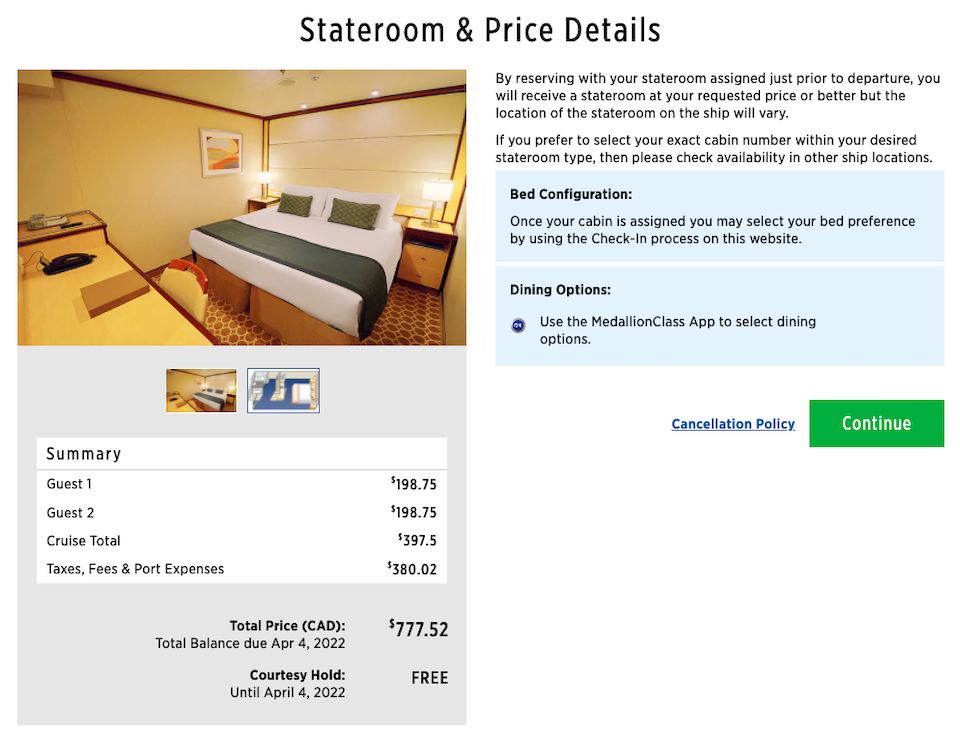 The ship is the five-star Discovery Princess, which offers four swimming pools, a live theatre, mini-golf, renowned spa treatments, movies under the stars, a basketball court, a jogging track and much more.
Guests may browse 36 different excursions to enjoy in Ketchikan when they visit the port mid-cruise. These include an Eagle Islands Sea Kayaking tour, the Great Alaskan Lumberjack Show, the Exclusive Coastal Cruise & Oyster Farm With Ocean-To-Table Tasting, and others.
You may book your cruise and find out more information with Princess Cruises online.
Metro Vancouver residents: What to know about travel right now
Canada is dropping its coronavirus testing requirement to enter the country but many health restrictions remain in place following the federal government's announcement.