While it might not be the first thing that comes to mind when you think of Mexico, riding a camel after ripping down a breathtaking beach in an ATV offers one of the more extraordinary adventures you can fit in before noon in a luxurious destination.
Located at the southern tip of Mexico's Baja California Peninsula, Los Cabos offers a range of activities for all travellers to enjoy—and some that are exclusive to the area. While many visitors will simply enjoy lounging poolside in one of the region's exquisite resorts, others will relish the opportunity to explore the region outside of their accommodation.
Mexico's fastest-growing resort area includes the two towns of Cabo San Lucas and San José del Cabo. While each town offers multiple places to explore on foot, there are a few excursions that offer unique ways to soak in the local culture and scenery.
Sunset sailing with Cabo Adventures
For those who enjoy a more relaxing outing—or who simply enjoy being out on the water—Cabo Adventures offers a sunset cruise that takes you sailing past one of the destination's "must-see" attractions: the Cabo San Lucas Arch.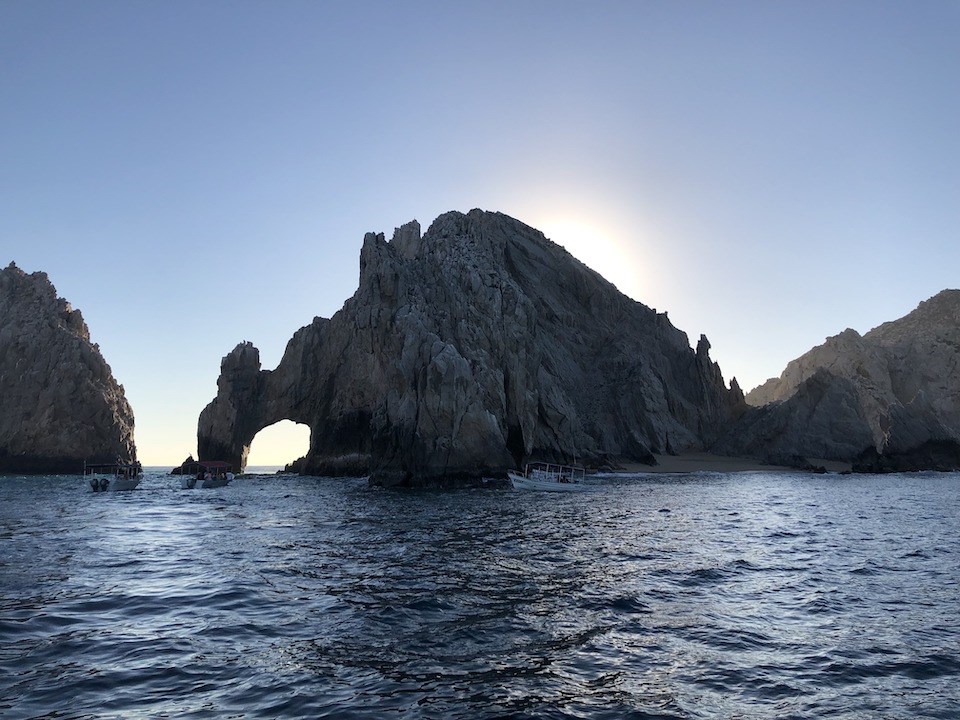 The striking rock formation, known as El Arco in Spanish, translates to "land's end" in English. I sailed with Cabo Adventures on the company's Luxury Sunset Sailing trip in December and got to see the iconic landmark by day and at sunset. And let me tell you, it was one of the most breathtaking sunsets I've ever laid eyes on (or in this case, shades on).
But the famous arch and the awe-inspiring sunset aren't the only draws to this relaxing aquatic excursion (although they could be). Guests are also treated to a refreshing glass of sparkling wine and views of the vibrant Cabo coastline. You'll also get a chance to spot local marine life.
My group saw two humpback whales a short distance from our sailboat! The marine behemoths even dove back into the sun-drenched waters in unison, leaving boats full of mesmerized onlookers cheering in glee. They looked like a pair of synchronized swimmers as their tails raised out of the water and then descended back down in perfect harmony.
You can also have your picture taken by a professional photographer while you enjoy your evening. While it can be fun to snap your own selfies on board with friends, none of my images turned out half as good as the ones provided by the company. Also, it was nice to relax and take group photos.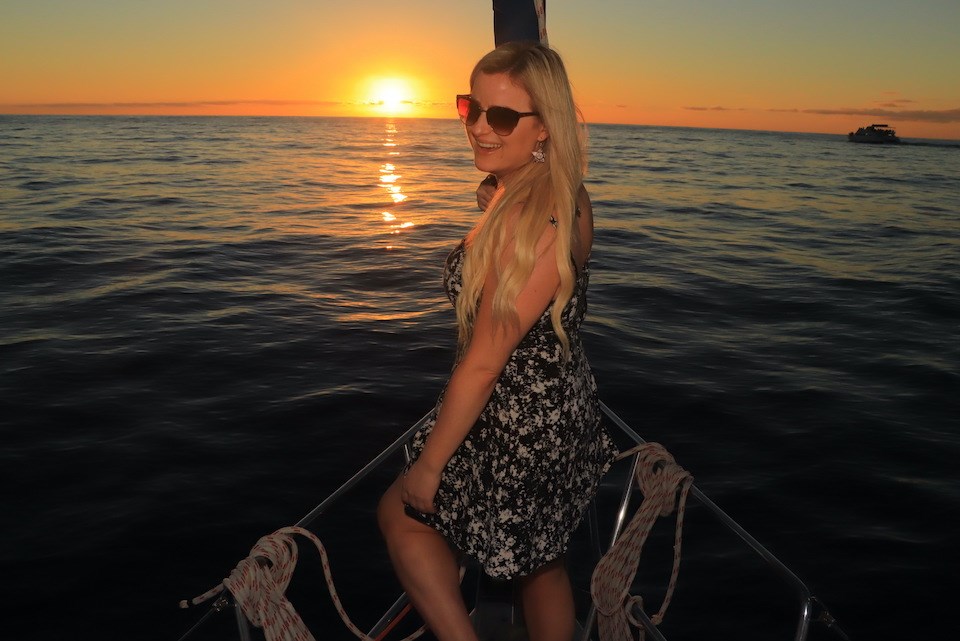 Los Cabos is a haven for marine life, as well as several species of whales, including humpbacks, gray whales, blue whales, sperm whales, and even orcas. Whale sharks—a species of shark, not whale—also frequent waters near Los Cabos. While you won't spot them on the sunset cruise, Cabo Adventures offers a whale shark snorkelling experience. Few experiences in the world compare with swimming up-close-and-personal with these gentle, freckled marine giants and you'll get the opportunity to learn all about the elusive but adorable creatures.
Guests onboard the sunset cruise also got to enjoy more drinks and a fine selection of hors d'oeuvres. My personal favourite was the chips and guacamole, which was so fresh and a perfect snack on a sunny day.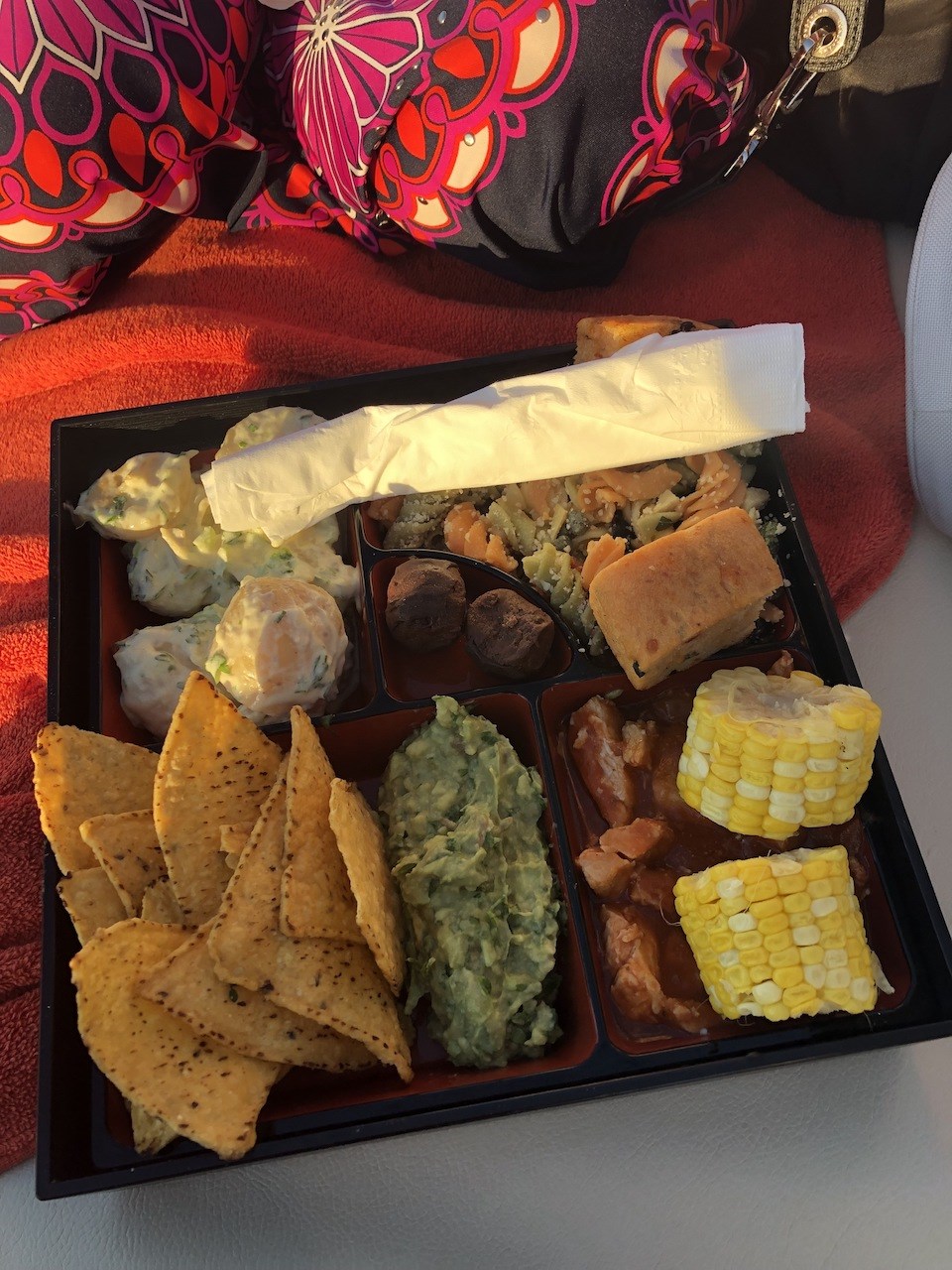 Camel riding and UTV adventures with Cactus Tours
If you're looking for something a little bit more adventurous, Cactus Tours offers a thrilling Utility Task Vehicle (UTV) ride down a deserted beach that allows you to reach exciting speeds while soaking in some of the most spellbinding views in Mexico. Not only will you spot a range of beautiful cacti on your tour (hence the name), but you'll also get to drive right up close to the water.
There are several different activities you can try at this adventure, but I rode shotgun (there was no backseat, actually) in the UTV with my partner, Lindsay. Adventurers could elect to jump in an ATV or an electric beach bike, too.
Cactus Tours provides you with a well-fitted helmet and gives you a full safety debriefing before you put the pedal to the medal. For example, they inform you of why you need to wear a wrist restraint while in the utility vehicle (they prevent a passenger from going flying out of the vehicle).
But the adventure wasn't scary. While we reached some pretty decent (and exciting) speeds, there weren't any tense parts. The hilly terrain offered some fun bumpy moments, but the vehicle handles this type of terrain with ease.
I was fortunate enough to spot some whales on this tour, too. While it is less common to spot whales so close to shore, one of them was just off in the distance. We were also driving right up close to the crashing waves, which was a truly glorious feeling.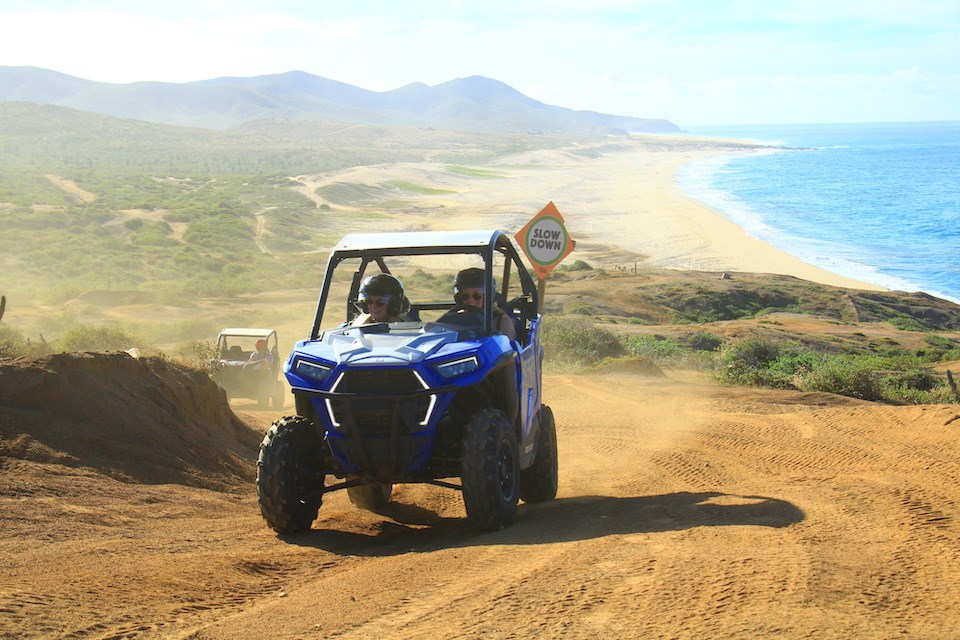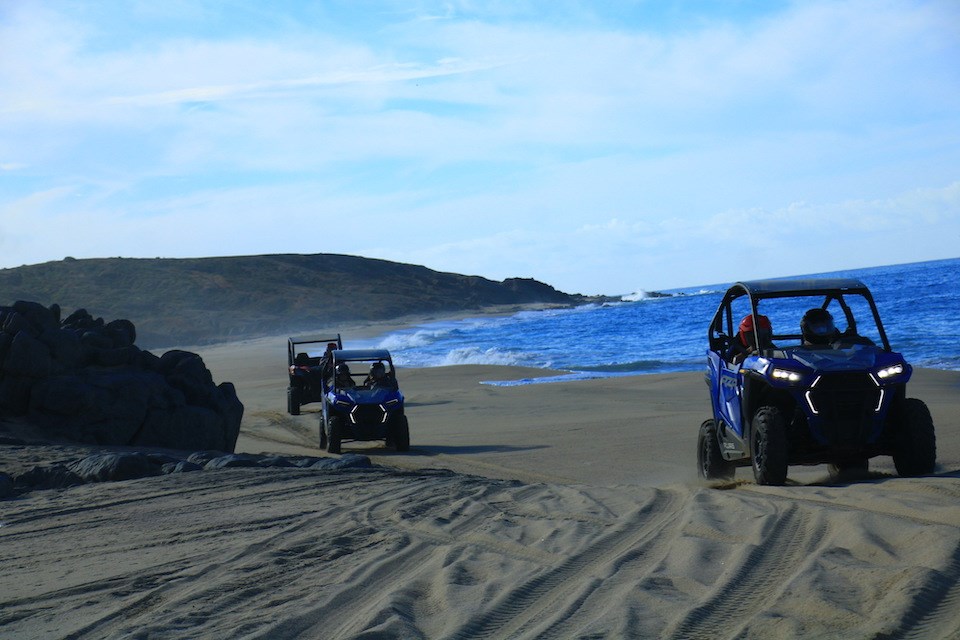 For a less common experience in Mexico—or anywhere for that matter—tourists can hop on the hump of a lumbering, statuesque camel and ride it down the same picturesque beach. While the soaring desert dwellers may seem imposing, they were decidedly well-behaved on the excursion (especially with ATVs driving past them once in a while).
In order to mount the massive mammal, I had to walk up some stairs and get on from a podium. From there, the camels are led in a row down across the sun-drenched beach.
The first camel to be born in Mexico also lives at the Cactus Tours ranch. With his fluffy white coat and sweet, doe eyes, he's an instant hit with visitors. I got to feed him some leaves, which he eagerly ate up.
Cactus tours also provides a professional photographer for your excursion. And, as these images attest, they offer a perspective you wouldn't be able to capture while enjoying the experience. The company even offers drone photography for awe-inspiring angles from above.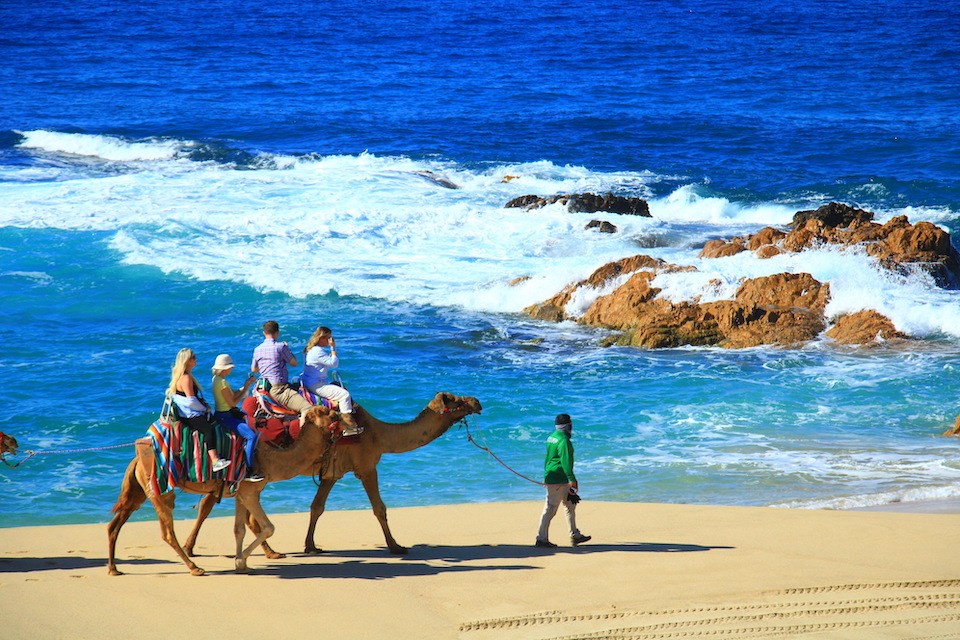 Metro Vancouverites looking to travel to Mexico this winter will have another option starting soon.
Low-cost carrier Flair Airlines announced Nov. 16 that it will offer a new route connecting Vancouver with Los Cabos in Mexico starting in February 2022.
Metro Vancouver residents: What to know about travel right now
Disclaimer: Vancouver Is Awesome does not support travel during the non-essential travel advisory. Many foreign governments are implementing strict travel restrictions due to the spread of the Omicron variant and international transportation options may be limited. As a result, you may have difficulty returning to Canada.
All opinions and inclusions are those of the author's and were not guided or influenced in any way, and the business was not granted any previews of the story prior to publication.