I've taken you to Squamish and to Alouette Lake in this driving series that's now sponsored by Toyota BC, and today we're making a bit of a departure. A big departure; we're going to LA!
The trip was last minute. Early in the NHL Playoffs I made a promise to my wife and son that if the LA Kings (and our friend, BC's own Willie Mitchell) made it to the Stanley Cup Finals that I would take the family on a road trip so that we could watch a game and go to Disneyland. I don't think anybody in Vancouver was cheering louder for the Kings to get there than we were and when they did we piled into our Highlander Hybrid and hit the road!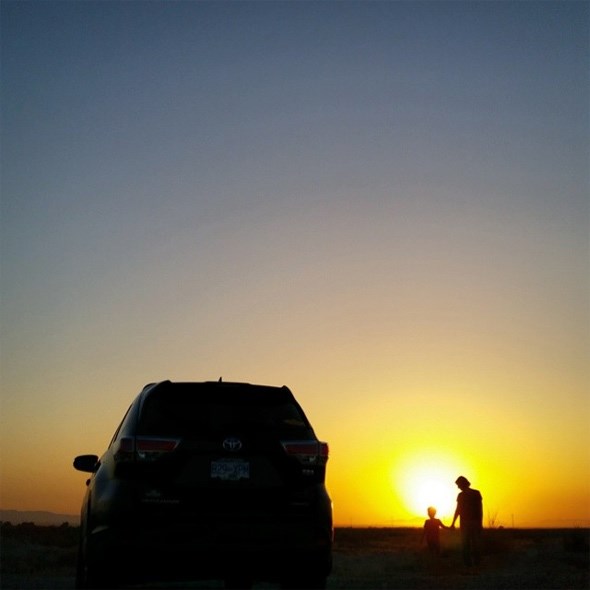 Our son, Arlo, has been a great little traveller over the years, but with a five year old on a 50 hour drive all bets are off. However my concerns about things possibly going sideways were put to rest after our first super long day of driving. He was close to angelic, partly due to my wife bringing along a big bag of goodies wrapped up like gifts! Every couple of hours he'd get a new thing to open (Rubik's cube, travel checkers, silly putty, a maze book etc) and to keep him busy when he got bored of looking out the window. I'd recommend this to any parent going on a long drive with kids and don't want them playing on the iPad the entire trip (we also entertained him with the iPad on and off, but the gifts/games were crucial).
We also made plenty of stops. At this one pictured below at a rest stop in Northern California we spotted a baby snake right at the foot of this sign! I read the rattlesnake warning to him and told him to look out for them, and immediately he pointed out a little green snake slithering there. He was convinced it was a rattler, and I let him believe that it "might have been one", though I don't believe they're green. Hehe.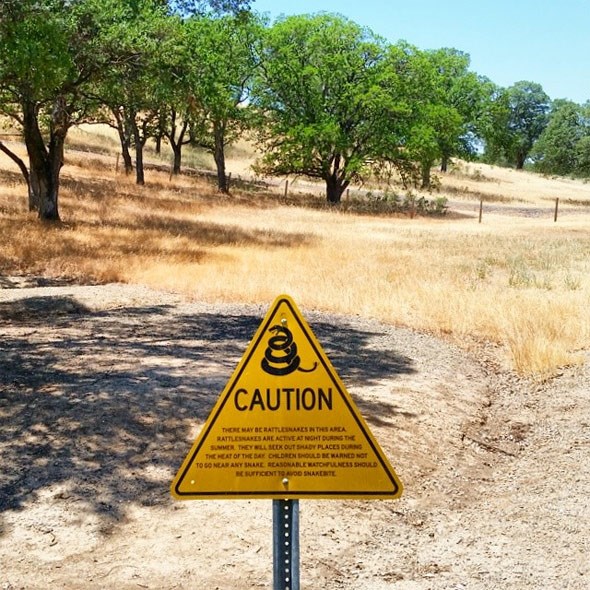 On the way down to California we traveled the "quick" route, taking the I-5 the entire way and staying in a series of Motel 6's. My dad drove us on a similar trip south when I was 10 and we stayed in the same chain of roadside motels, and to my surprise they weren't as dingy as I remembered them to be. Some of them were downright modern and the prices ranged from $55/night to $105. If you've ever seen them you'll know that they display the current rate on a giant LED screen that blares at drivers, and on the weekends those prices on those signs go up a bit. Below is a look at the parking lot of a renovated one, not quite keeping up with the update of the rooms but still making for a nice picture.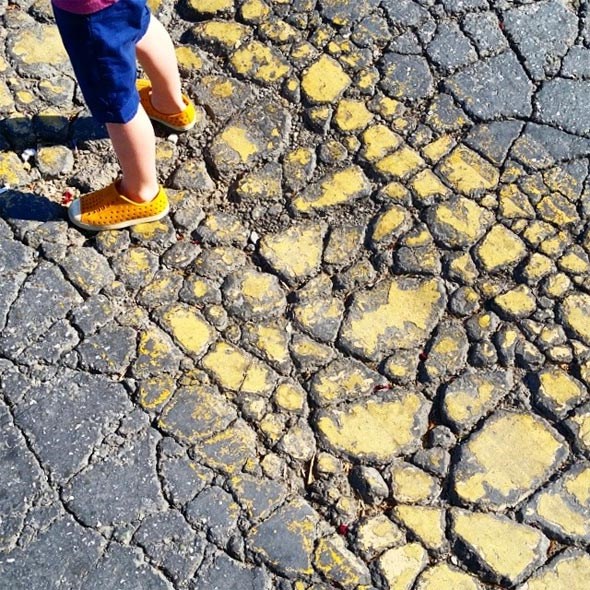 Now, I hate to minimize how INCREDIBLY AWESOME it was to see the team I've been cheering on for years (since I lived in LA) win the Stanley Cup, but I imagine most of you reading this are hardcore Canucks fans and don't care that much. In fact some of you might even hate the Kings. But I have to tell you that this was a once in a lifetime experience and cheering in the stands during Game 5, as it went to double overtime, then seeing Willie lift that cup over his head... well it's weeks later and it still gives me chills. I would drive to California and back five times over to experience it and I can't wait until one day our Canucks give us that experience of seeing our team win the ultimate, ultimate championship. I was hugging strangers, almost falling over with joy in the stands after that goal in double overtime.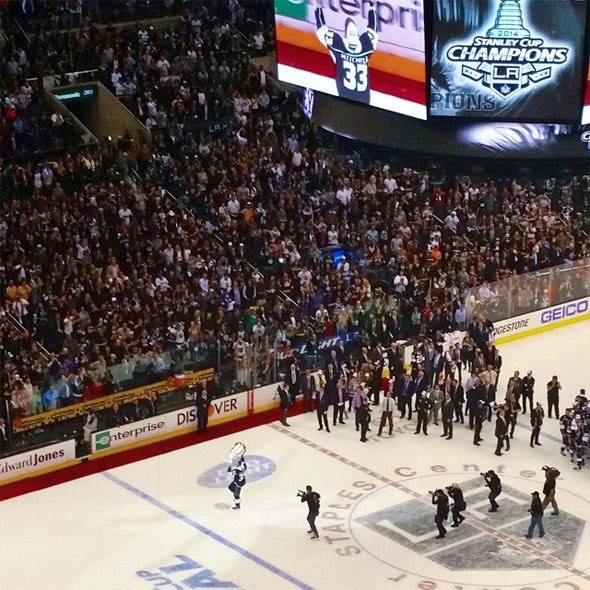 The way back was a bit more leisurely than the race to get there. Once we hit Redding, California on the I-5 we turned West onto the 299 and wound through some incredible scenery down this two-lane blacktop.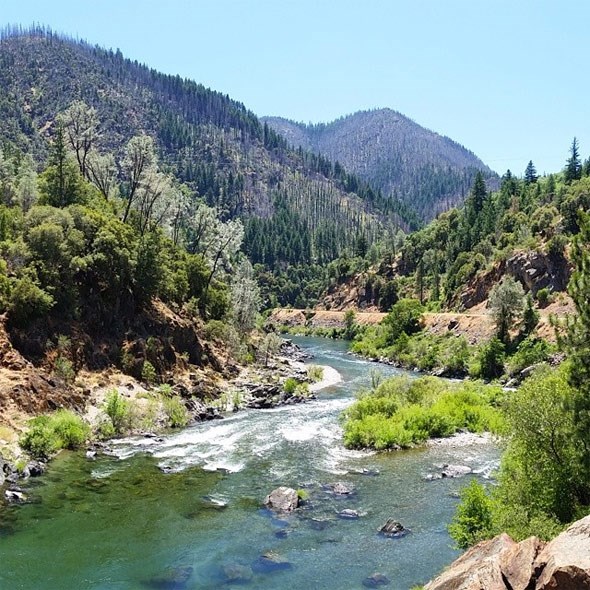 We hit the 101 and drove up it nearly to Portland, taking in so many beautiful scenes like this at our stops and simply looking out the window. If you have the time, driving the 101 the entire way is highly advisable.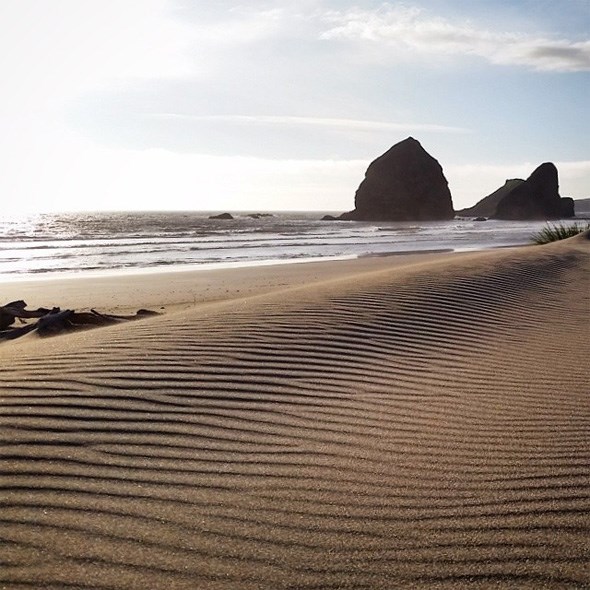 After 4,351 kilometres we found ourselves back in Vancouver marvelling at how crazy the mileage on our new truck actually is. Our Highlander is a 2014 Hybrid Limited and I managed to keep the average to 8.2L/100km, or roughly half of what our old compact car would've used. That's 12.195km per litre, so a total 356.7 litres of gas (94.23 gallons). The average price per gallon was around $4.00 USD so the grand total was $376.92 USD in fuel, which is $400.82 CDN at today's exchange rate. In short: SERIOUSLY AMAZING GAS MILEAGE. It'd cost $535.05 if we had bought the gas here in Canada where it's $1.50/l average, which would still be incredible, especially considering the size of our midsize SUV. The things seats 7.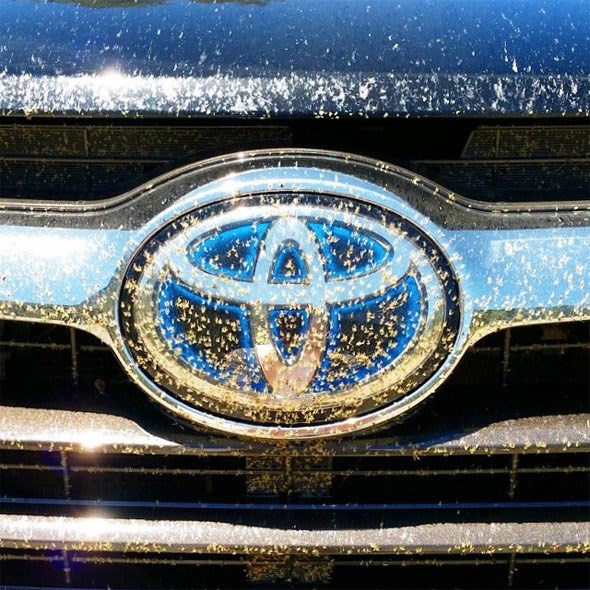 On top of experiencing the Cup awesomeness, a wonderful trip to California with my wonderful family, and all of it not breaking the bank, I won my donut bet with Michelle da Silva from the Georgia Straight! I gave her odds as my team was favoured to win; if the Rangers took it I would've owed her a dozen, if the Kings did I'd get a half dozen. VICTORY IS SWEET.