The province is brimming with hot springs! From close and convenient to far and wide, hot springs are a great way to add a little relaxation to your adventure, (or vice versa). Here are some of the BC's favourites:
1. Radium Hot Springs (Radium Hot Springs)
The village of Radium Hot Springs is all about finding a little inner peace.  The odourless mineral water pools are surrounded by natural rock walls in the picturesque Kootenay National Park. Radium Hot Springs charges $9.10 for an all-day pass.
2. Ainsworth Hot Springs (Nelson)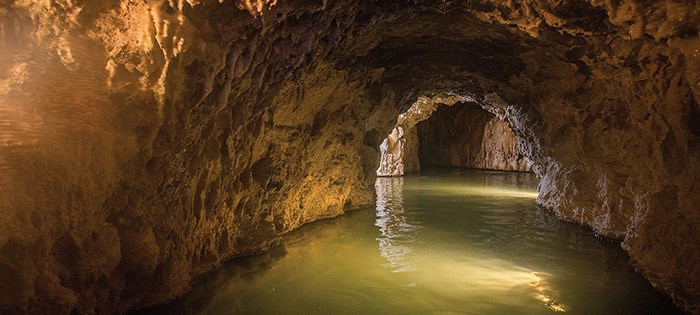 The only hot springs in BC that are located in a cave! Used by the Ktunaxa First Nations since time immemorial, Ainsworth Hot Springs Resort has been welcoming guests since the 1930s. Relax, rejuvenate in the 'spirit waters' at Ainsworth. Single entry is $12.50 for adults.
3. Harrison Hot Springs (Abbotsford)
Harrison Hot Springs boasts 5 different natural hot spring fed pools, each kept at a different temperature, for the perfectly relaxing day trip just a few hours outside of downtown Vancouver. Visit their website for details on pricing.
4. Nakusp Hot Springs (Nakusp)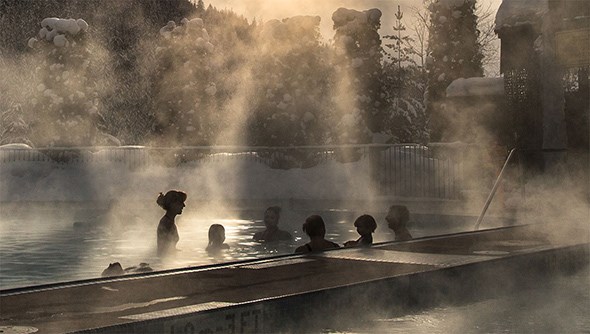 Nestled in the Kuskanax Valley in the foothills of the Selkirk Mountains, Nakusp Hot Springs claims to have some of the cleanest natural spring water around. Their pools are loaded with minerals, which means you're going to get all the hot water benefits you need. Day-passes are $15.50.
5. Lussier Hot Springs (Whiteswan Lake Provincial Park)
Lussier is a another natural hot spring experience located near Radium Hot Springs. Lussier Hot Springs, long a favourite of campers and is easily accessed from the Whiteswan Forestry Road by a short hike down to the Lussier River.
6. Skookumchuck Hot Springs (Fraser Valley)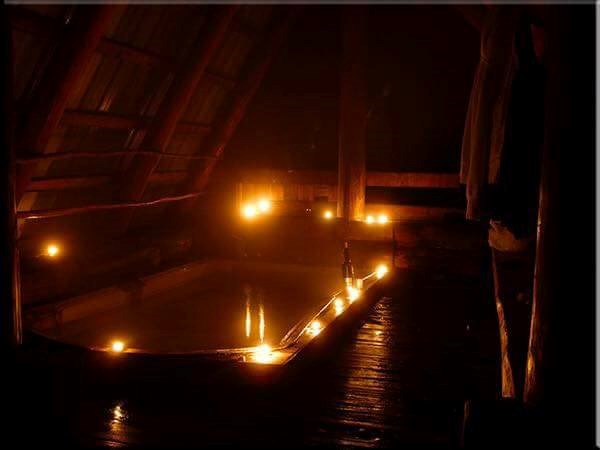 Ranging from a beautiful 10-person indoor pool to smaller barrel-style tubs, Skookumchuck is fantastic destinations for those looking for an interesting experience. That reminds us, it's clothing optional... Skookumchuck Hot Springs offer camping at $10/per vehicle, per night.
7. Sloquet Hot Springs (Sloquet River Near Whistler)
Sloquet Hot Springs is a set of shallow, man-made pools fed by a small, all natural, and warm, waterfall.  The pools stretch from the waterfall to the large and crashing Sloquet River and are absolutely peaceful as can be. Sloquet Hot Springs are free. 
8. Halcyon Hot Springs (Nakusp)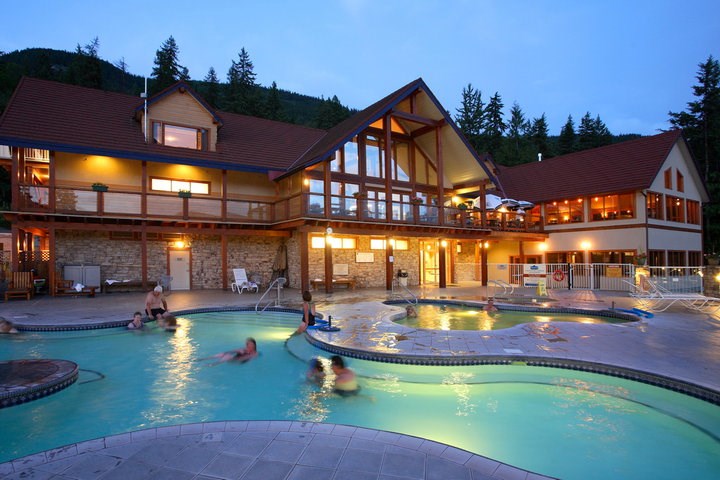 Open throughout the year, Halcyon Hot Springs is situated on beautiful Upper Arrow Lake, complete with views of the majestic Monashee Mountains. They have cold, warm, hot and mineral pools on-site.
9. Fairmont Hot Springs Resort (Fairmont Hot Springs)
Canada's largest natural hot springs! Odorless and naturally heated waters allow the resort to use minimal levels of chlorine, for a more calming and tranquil experience. Fairmont Hot Springs Resort offers $18.00 day-passes for adults.
10. Keyhole Hot Springs (Pemberton)
Keyhole Hot Springs (sometimes referred to as Pebble Creek Hot Springs) is located 100 kilometres from Whistler. The hot springs at Keyhole flow out of the ground adjacent to the Lillooet River.
UPDATE: Unfortunately, Keyhole has been impacted by wildfires throughout the area. To support wildfire relief efforts, consider donating to the Red Cross HERE.