Spanning an impressive four miles long, the Penticton River Channel offers one of the best floating experiences in British Columbia.
The man-made waterway cuts across the breathtaking Okanagan Valley and offers tubers hours of relaxing fun with stunning vistas in every direction. Connecting Okanagan Lake to Skaha Lake, the pristine passageway is considered a bucket list item for the summer season.
For Vancouverites, a trip down the dreamy river involves a four hour drive to the City of Penticton, and there are two different routes to take. Highway 5 ( the Coquihalla) is notoriously dangerous in the winter. The summer months are less treacherous, although there are still several steep inclines.
For those looking to take a more scenic drive, Highway 3 offers stunning vistas of the lush Cascade Mountains, aquamarine rivers, and a few charming towns along the way. Travellers will also have the opportunity to stop at fresh fruit stands in the Village of Keremeos, which is framed by the breathtaking Similkameen River. While the drive is beautiful, segments of the highway include numerous sharp turns; it also takes longer than the Coquihalla.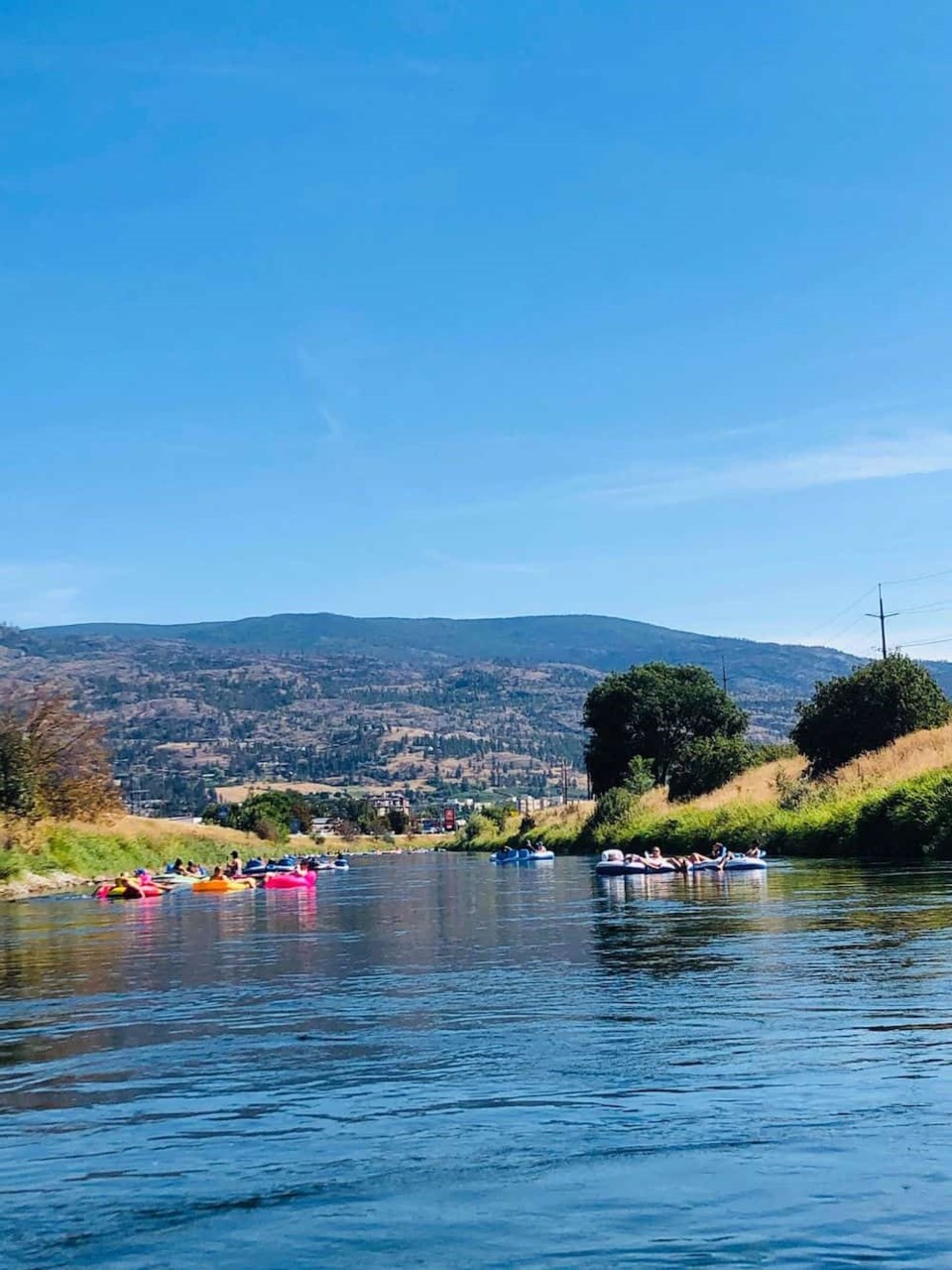 There are numerous places to stay once you arrive in Penticton, but many visitors prefer to be near one of the lakes. Skaha is stunning, but it isn't close to the downtown core. If you are hoping to get around by foot, you'll want to stay on Okanagan Lake.
Several accommodations are located a few blocks away from the beach, while others are right on the water. There are also a many eateries along the water, and they all have patios. There's also a place to rent single, two, four, and six-person bikes near the beach, which is a great way to get around town (or burn off a hearty dinner!)
For those willing to travel off the shoreline, Ashoka Indian Cuisine — located in the downtown area — offers a variety of mouthwatering curries, savoury samosas, and affordable cocktails.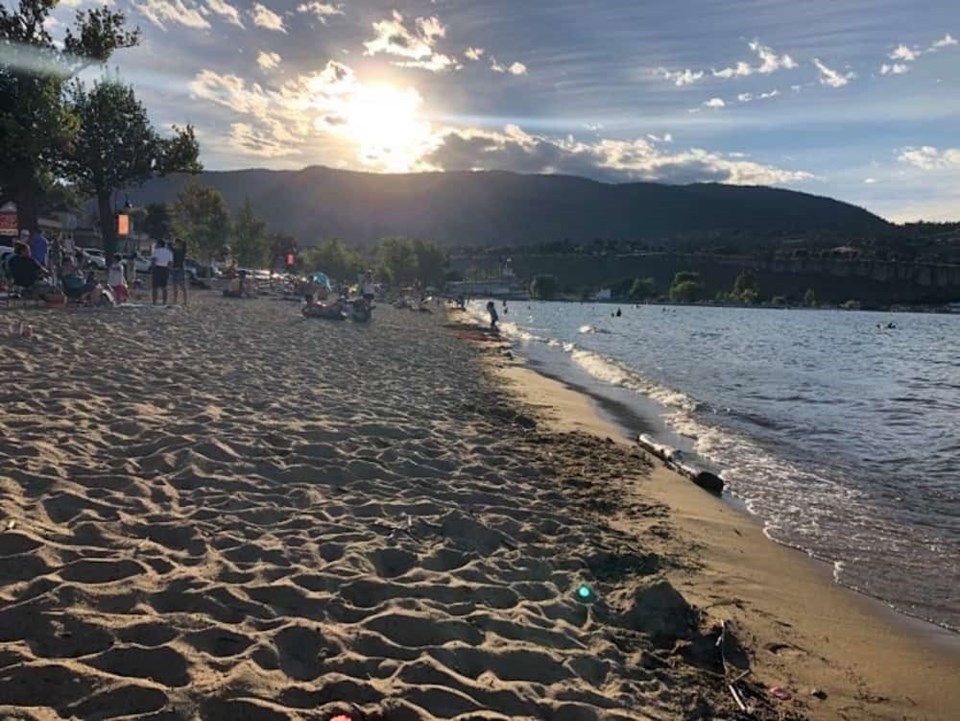 Have a look at the view of Okanagan Lake at sunset and some ducks enjoying the sunshine on Skaha Lake.
The best time to visit the Penticton River channel is typically between mid-May and September, and preferably on a warm, sunny day. Tubers begin the excursion at Okanagan Lake's launch site at 215 Riverside Drive.
This year, the iconic float offered an unconventional floating experience due to the COVID-19 pandemic. Coyote Cruises typical hours of operation are from 10 a.m. until 4 p.m., with the last floaters in the water at 4 p.m. With this in mind, hours of operation are weather dependent. "If the sun is shining, the tubes are flying!"
The company had the following protocol in place to offer a safe tubing experience:
All staff will be wearing masks, gloves and when required face shields
Plexiglas separation installed at all customer contact points
Covid-19 safety signage was installed at entry and both exit points
New online booking software allowing for guests to book in advance
Drybags (5L) and waterproof iphone/key bags will be available for purchase as lockers will not be available
Guest lines will adhere to social distancing
Following all health protocols based on public health guidelines
For transportation, there are additional buses in service to account for less capacity. Further, the bus driver will not be on the bus when guests are boarding. Bus seats and equipment were sanitized after each use and all guests sanitized their hands upon entry.
Each tube is sanitized before use (which has been their company policy since 2019), and staff did not help guests out of the water to adhere to social distancing.
Tubers may opt to bring their own floatie, or they may rent one from the launch site. There are a number of floaties to choose from, including: solo inner-tubes, double tubes, quad tubes, and ten person party floats.
The length of the float depends on the strength of the current, which varies quite a bit through the year. In fact, it can be anywhere from an hour-and-a-half long to over three. As such, prospective 'floatees' should ensure that they wear sunscreen and bring adequate water with them.
Once you're on the river, you'll notice that the resident water fowl are not afraid of humans. Multiple ducks swim alongside the floats, as well as some Canada Geese. You may also notice that some people appear to float faster than others, and that floating near the edges slows the journey down. That said, it can be dangerous to grab onto anything to slow your float down, so exercise caution. Overall, the float offers a relaxing drift under the hot Okanagan sun, with sweeping mountain views in all directions.
The downside? The waterway runs between two roads, which means you'll hear and see traffic. It can also be quite busy on the channel, and tubers run into one another once and a while.
Have a look at a couple of videos from the floating experience.
It isn't recommended that you consume alcohol before or after the float. However, Penticton has the highest concentration of wineries in the province and is a wonderful place to enjoy a local vineyard or two after your float.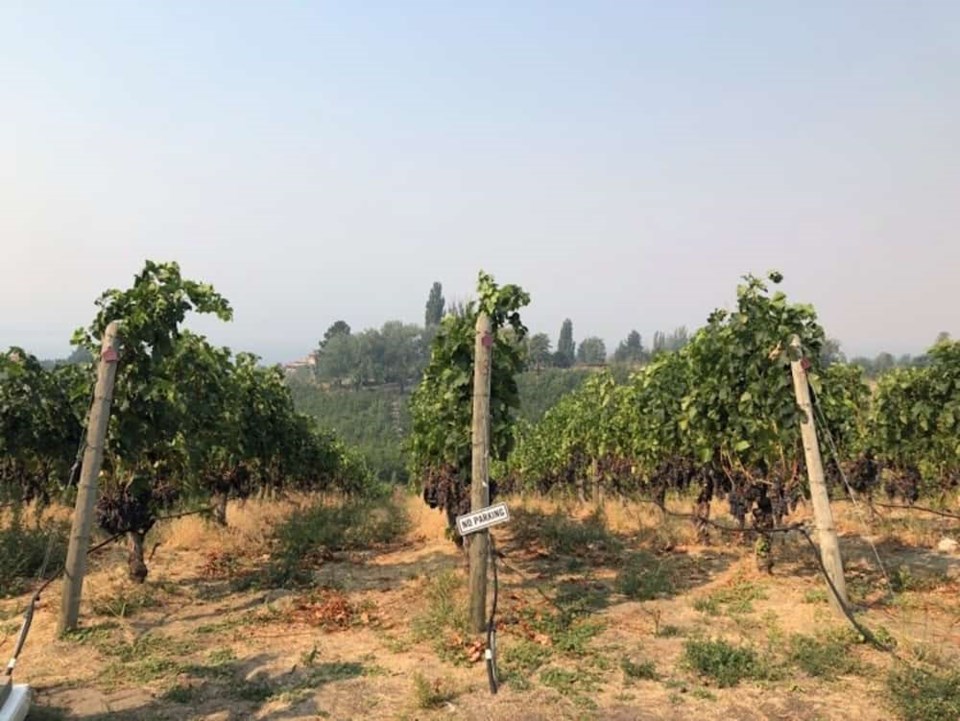 Note: Tubing can be extremely dangerous in places where the current is strong. Therefore, it is recommended that tubers only go to places that have been approved safe for public use. Further, visitors should never consume alcohol before going tubing.