The upcoming Painters at Painter's weekend is one you won't want to miss if you're into art, travel, and food. Campbell River's Painter's Lodge was originally opened back in 1929 by Mr. E.P. Painter and over the years the arts (and painting specifically) have become a staple throughout the resort property. Each of the rooms has a collection from a different artist and most are named after them, and for the past 20 years this annual event has brought together a bunch of them to hang out with over 1,000 guests for a truly interactive weekend.
Take a look at the experience of the resort in THIS series of posts I did a couple years back when we stayed in the Brian R. Johnson room, and join me here as I take you into the 2014 Painters at Painter's experience.
When you first arrive you're given an itinerary for the weekend filled with talks with the artists, as well as workshops if you want to learn about their processes. While many of the guests are painters themselves the largest draw is for folks like myself who simply appreciate the . Here's a shot of the gallery they set up for the weekend in the lower lobby. Different areas of the buildings throughout the property have different exhibits like this one, and you browse them freely.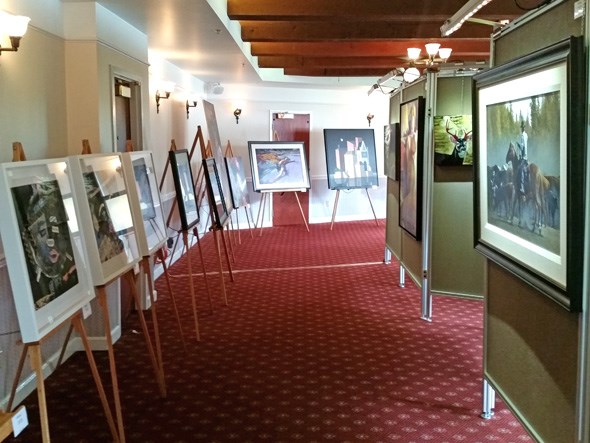 While there's an obvious slant towards painting there are also carvers and sculptors that are brought in. I had some great conversations with Maarten Schaddelee, pictured here where he was stationed for most of the weekend, right by the main entrance to the main lodge.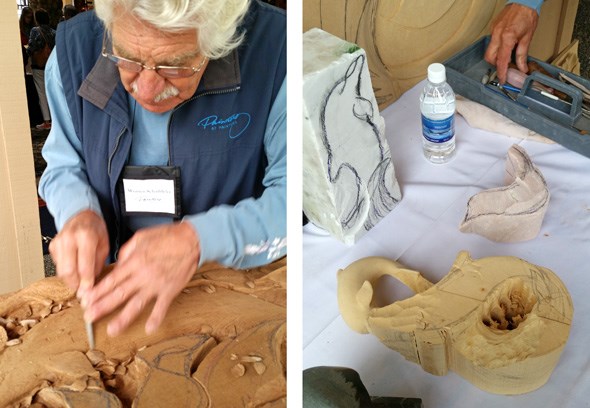 Here's one of Maarten's finished pieces that was on display.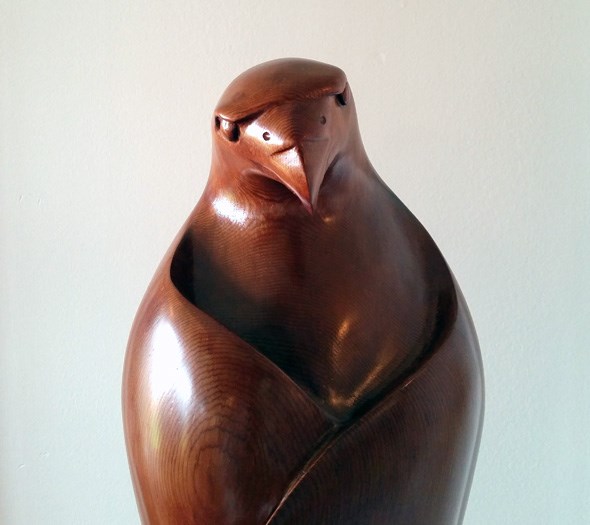 Over brunch, every table in the main restaurant has watercolours set up so that you can take the inspiration of the works and the environment and craft your own masterpieces. My son Arlo and I teamed up on one.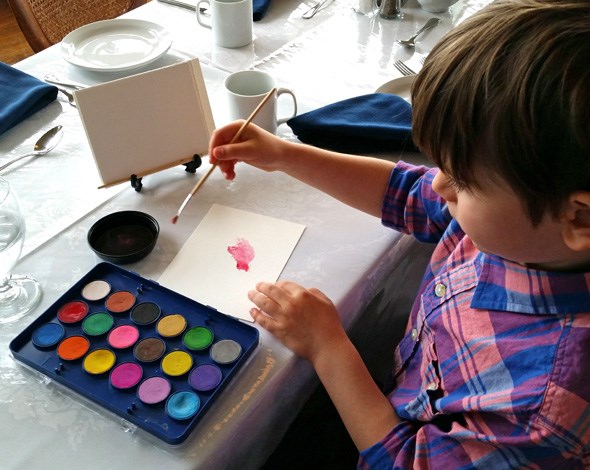 My part was the yellow flowers that seem to engulf half of Vancouver Island and can be seen from the lodge and most of the way to it up the highway from the ferry in Nanaimo. They're called Scotch Broom and despite how sweet they look they're actually an invasive species that was introduced in 1850.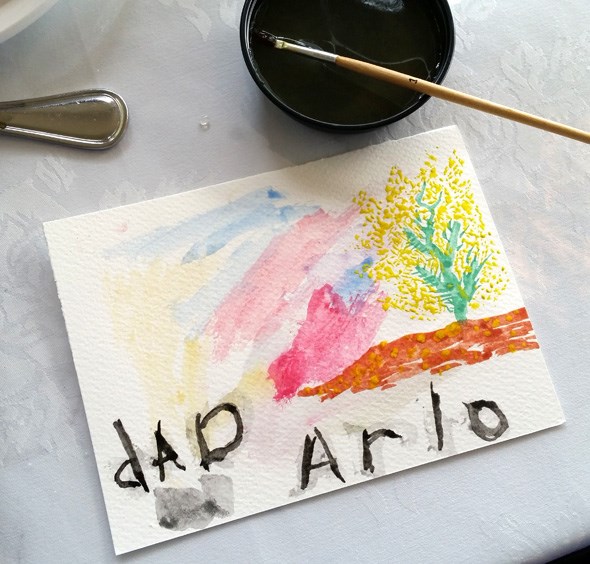 Exhibit A: Scotch Broom accompanied by my super clean Highlander before I took it down a gravel road and got it dirty.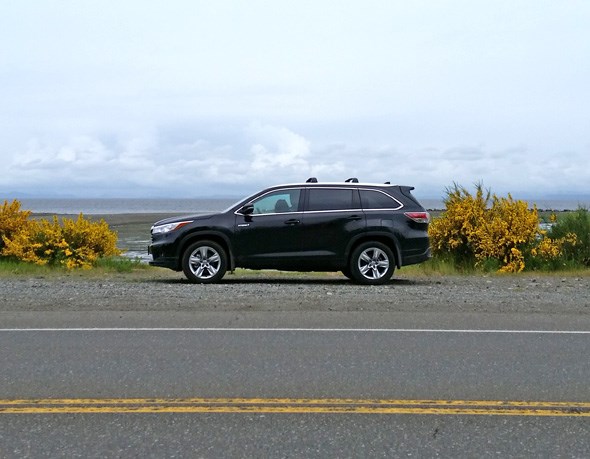 It's an hour and a half drive from that ferry terminal in Nanaimo up to Campbell River, and there are a bunch of side roads and lakes to explore if you want to take your time. Not all of them are unpaved like this one, but I tend to gravitate towards these.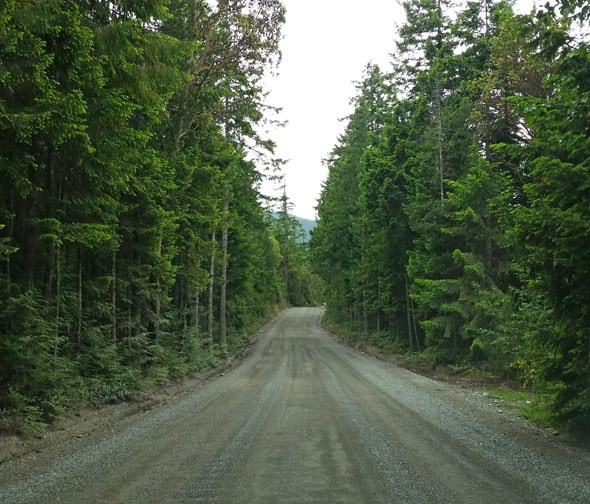 We headed to Horne Lake and threw a fishing line in (if you're not into fishing check out the CAVES there). In short order we reeled in a couple rainbow trout but the prize catch was this little dude who was swimming close to the shore.
If you're hoping to get over to Painters at Painter's, take your sweet time exploring the Island on your way there. More information on this year's weekend, taking place May 30th and 31st, can be found HERE.