Want to step through the small screen and have a getaway at the same picturesque place where what seems like handfuls of Hallmark Channel wedding-themed TV movies are set? It's actually pretty easy to do because one key location in a series of Hallmark wedding movies is less than a two-hour drive from downtown Vancouver.
Rowena's Inn on the River is situated in Harrison Mills, B.C. and is a boutique resort with a golf course that has been welcoming guests since 1995. The property was first developed a century ago by the Pretty family, though the last surviving member of the family opted to sell it to Sandpiper Resort, whic has operated it since 2016.
Guests staying at Rowena's are either in the manor house or in private cottages that are outfitted with all the amenities of home, including roomy bathtubs for soaking your cares away, and romantic fireplaces for evening cuddles.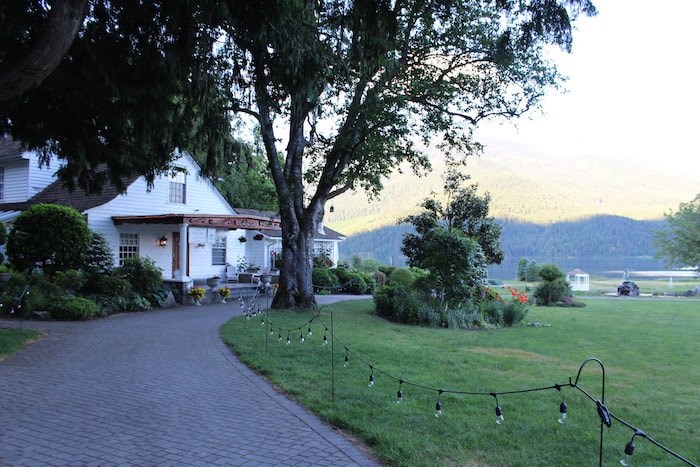 The Inn boasts lovely water and mountain views, ponds, charming walkways, a clubhouse restaurant, and a pool, making it the perfect setting for a little romance, both in real life (plenty of weddings and romantic weekends happen here) and in TV.
Hallmark has used Rowena's Inn on the River for several movies, including a series of four movies called The Wedding March, and one called I Do, I Do, I Do.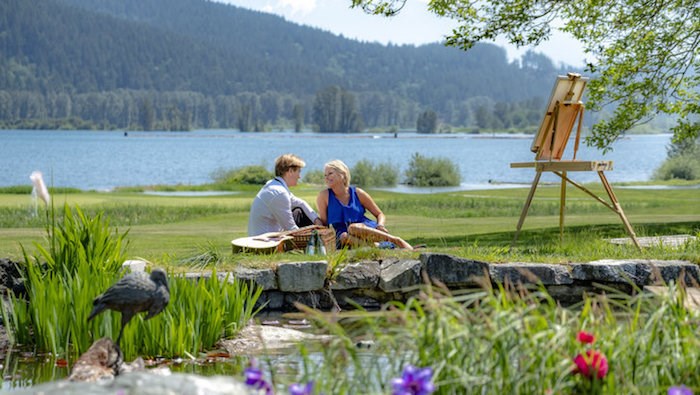 You can have your own romantic escape, solo retreat, stagette holiday, or even your own wedding at Rowena's, just book a room or cottage, and hit the road. In the meantime, if you want to roam the streets where many a Hallmark Christmas movie is filmed, you can stick closer to home; just head over to Ladner Village in Delta and you'll recognize a few spots from the small screen, for sure.
Here are a few more images, real and from Hallmark wedding movies, taken at Rowena's: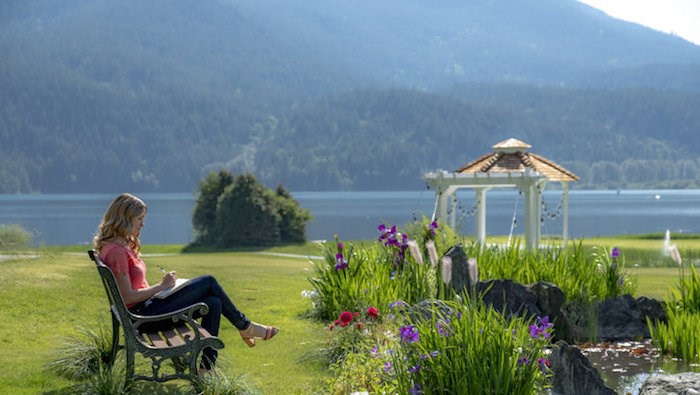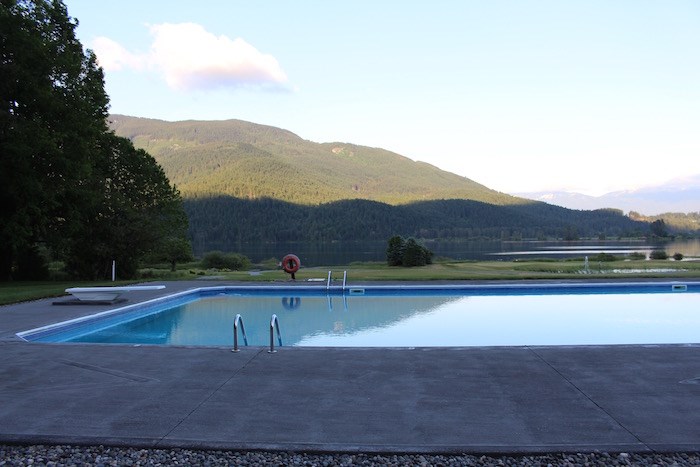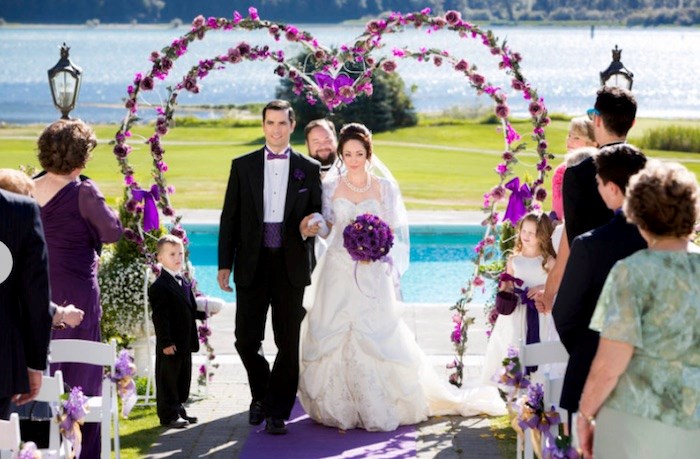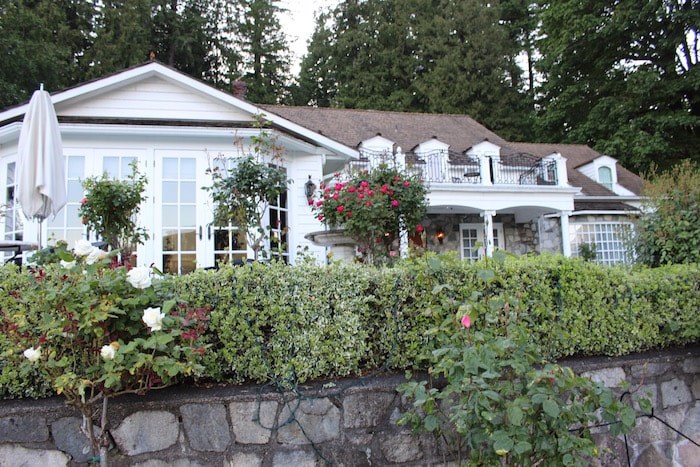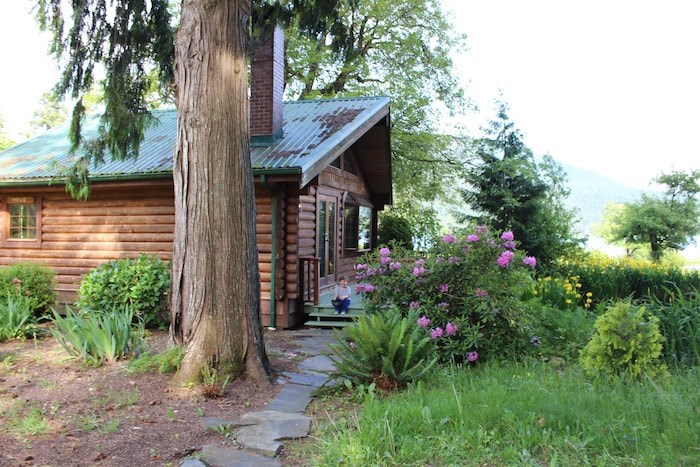 Rowena's Inn on the River is located at 14282 Morris Valley Road in Harrison Mills, about 100km east of Vancouver. Room rates run from about $170 to $380 per night.