If your mouth is watering for a tropical cocktail while you relax on an endless, glistening white-sand beach, Swoop has some low-cost options for you this winter.
While plane tickets to several popular vacation destinations around the world often cost upwards of $1,000, the budget airline has several "Getaways" packages available for that price in Puerto Vallarta, Mexico that include accommodation, too.
With the accommodation search powered by Expedia, booking the hotel with the flight saves travellers up to 50 per cent off the cost of their hotel. To take advantage of these deals, Metro Vancouver residents fly out of Abbotsford International Airport (YXX).
For example, one option is a package for two travellers that departs Abbotsford on Tuesday, Dec. 6 and returns from Puerto Vallarta on Sunday, Dec. 11. Guests will stay at the Hotel Casa Iguana Mismaloya, which features an outdoor pool, a restaurant, and a bar/lounge.
The total package price for two people is $1,596.68 CAD including all taxes and fees, which works out to $798.34 per person for a five-night day.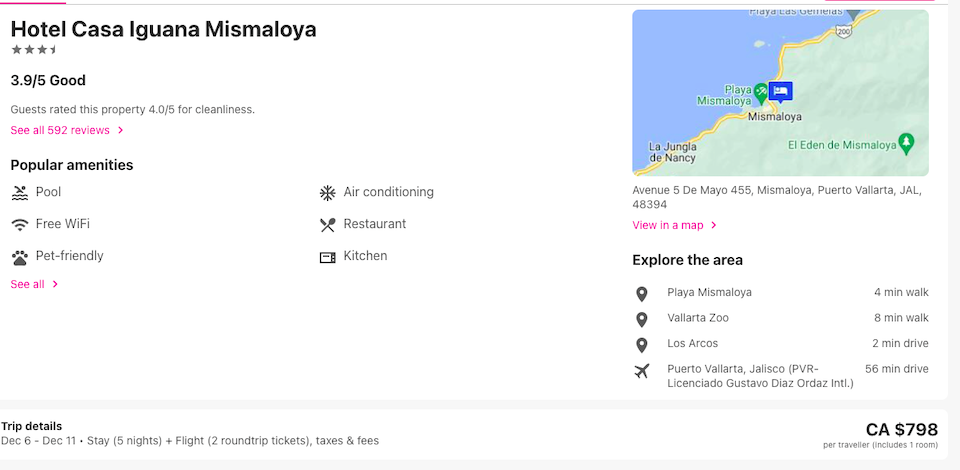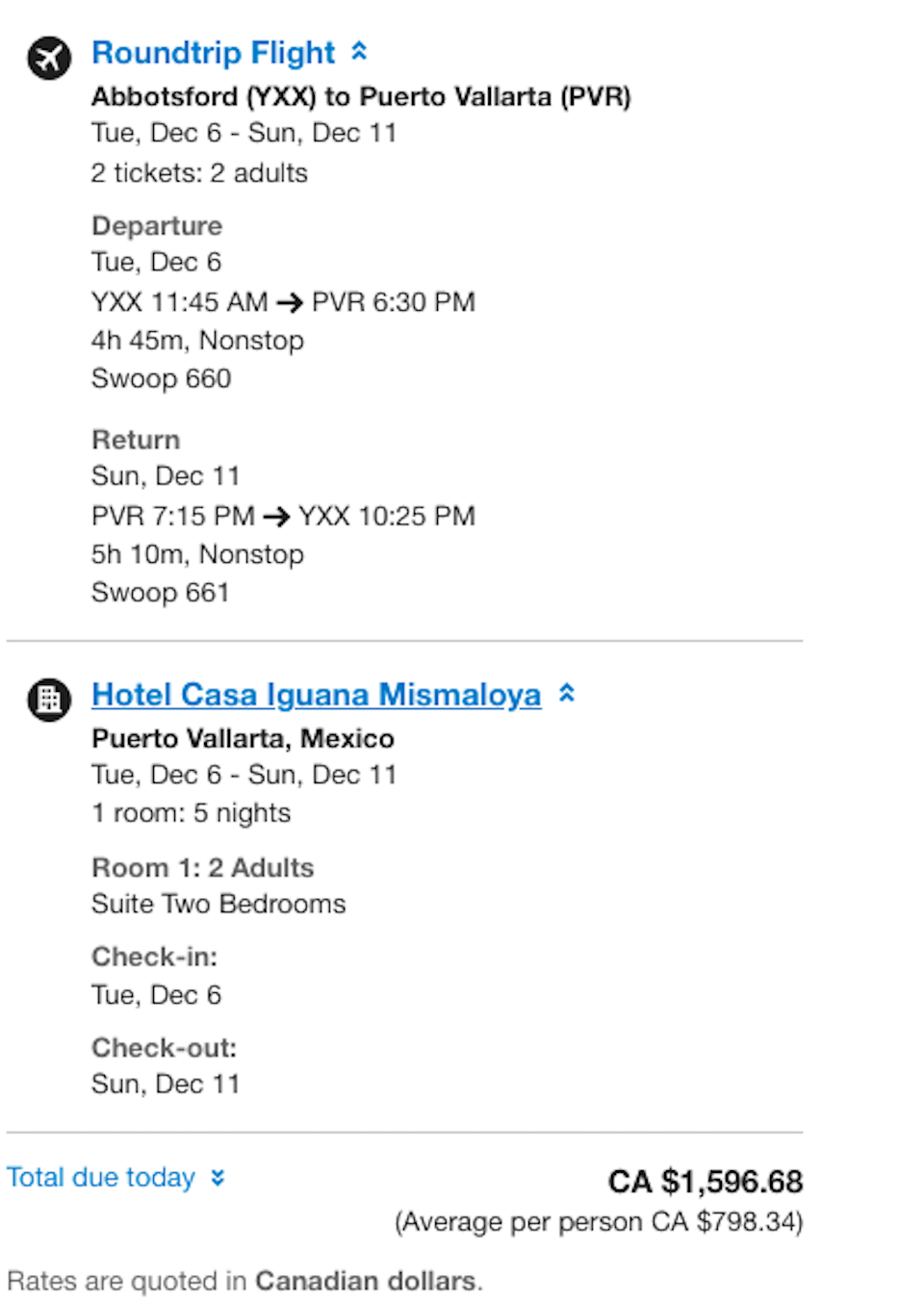 Discover Puerto Vallarta
World-famous tequila, delectable Mexican cuisine, beautiful beaches, and beaming sunshine are just a few of the reasons why people flock to Puerto Vallarta in droves. And, while it can be fun just to kick and back and relax at a resort, the city offers numerous things to see and do. What's more, there are several ancient ruins nearby that make ideal day trips to explore.
Note: While the low-cost carrier is an extremely affordable alternative, it is worthwhile to note that there are several additional costs. For one, even a piece of carry-on luggage will cost extra, and the price varies based on the length of your journey. Seat selection will also cost extra, and the price also varies based on the length of your flight.
You can book your travel with Swoop.
Travel to Canada and beyond: What Metro Vancouver residents need to know right now
Canada dropped its coronavirus testing requirement to enter the country and some vaccine requirements but many health restrictions remain in place following the federal government's announcement, particularly for cruising.