While Vancouver enjoyed the fifth driest March on record, the forecast calls for a great deal of rainfall across the Lower Mainland.
If you are looking to escape to sunny Mexico, but do so on a budget, this package to Puerto Vallarta from Vancouver offers a great deal.
The package departs from Vancouver on Sunday, April 7 and returns from Puerto Vallarta on Sunday, April 14. Both flights are direct with Air Canada, and transfers to the resort are included.
The total cost including all taxes and fees comes to $1,147. 20 CAD, or $573.60 CAD per person.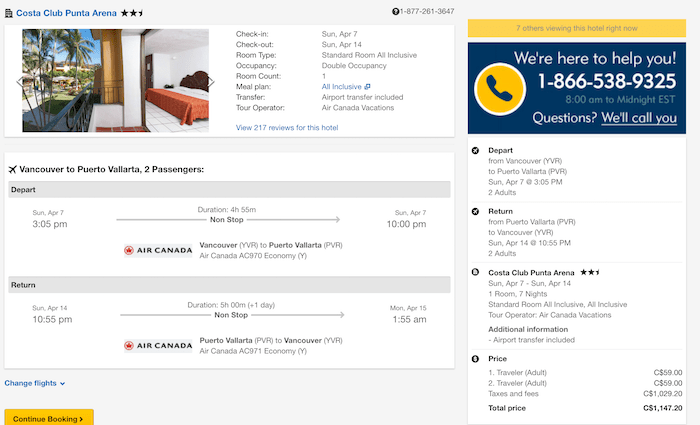 Expedia
Discover Mexico
Puerto Vallarta offers a multitude of fun activities such as whale watching, surfing, fishing, kitesurfing, sunset watching, shopping, food tours, tequila tastings and much more. In addition, the area offers vibrant nightlife, beautiful beaches, and delectable eateries.
Guests will stay at the Costa Club Punta Arena, which is a family-friendly resort located a few minutes shopping, restaurants, nightclubs, and more.
You may book your package here.