Welcome to the sixteenth instalment of our "On the Road to..." series! The deal is simple: manufacturers loan us vehicles, we drive them to sweet locations, shoot photos along the way and then share that experience with you.
I recently took you on THIS TRIP to the Okanagan in the 2013 RAV4 that Toyota loaned to us for a few weeks, then on THIS TRIP down a dirt road outside of Mission to a Provincial Park. Today we're going on another trip to Mission, but this one is to the raceway! A friend of mine races as a hobby on the weekends and invited the family out to the track so my young son, my wife and I piled into the RAV4 and headed out.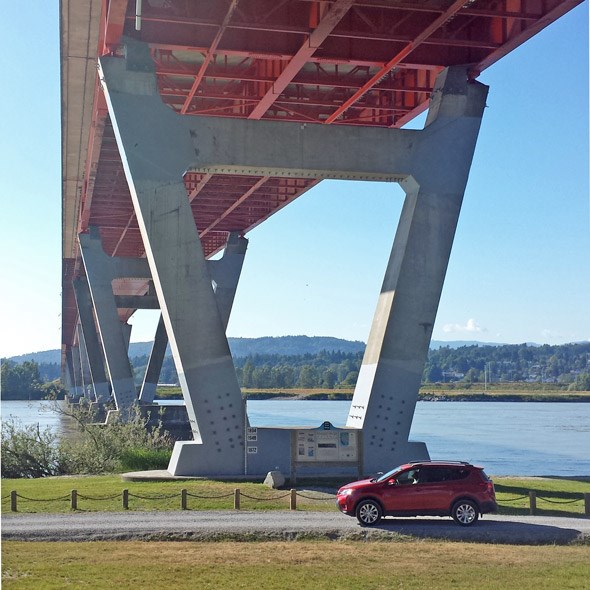 As I mentioned in my PREVIOUS POST about Davis Lake, there's a lot of farmland out in Mission. On this trip we stopped more than a couple of times to stretch our legs and shoot some pics.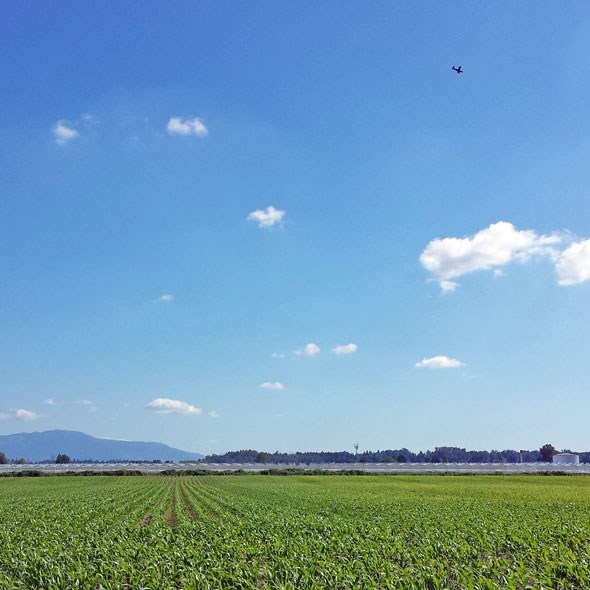 The raceway itself is interesting. I'd never been before and my first impression was this: IT'S LOUD. It's also a lot of fun as you can see most of the track from the bleachers so you can keep an eye on a lot of the action. You're also free to roam around the pits, check out all of the cars and talk to the crews and the drivers.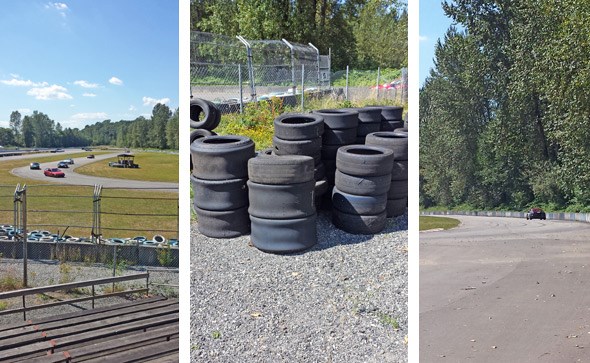 Oh, and there's these cool his n' hers porta potties.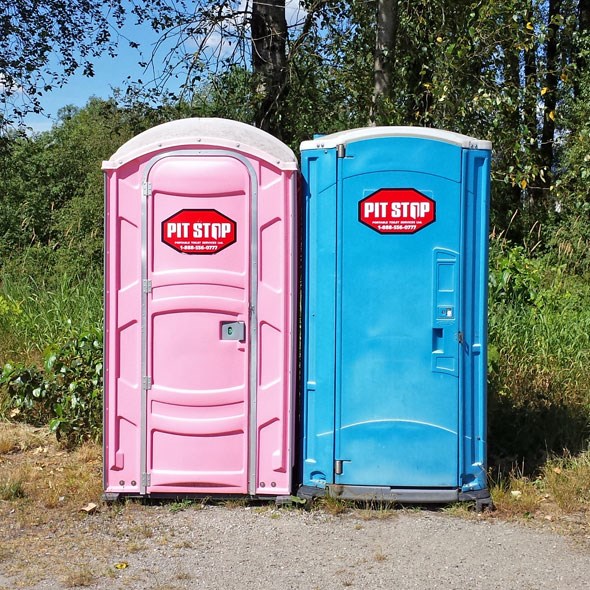 After we packed up from the races we headed underneath the bridge that's in the first photo, so that I could throw a line in the Fraser. No bites, but it was a fun day out regardless.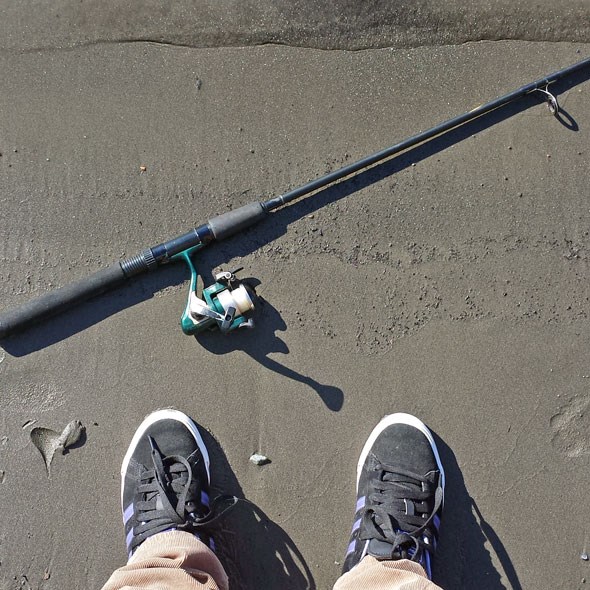 Learn more about the 2013 RAV4 HERE.