Welcome to the thirteenth instalment of our "On the Road to..." series! The deal is simple: manufacturers loan us vehicles, we drive them to sweet locations, shoot photos along the way and then share that experience with you.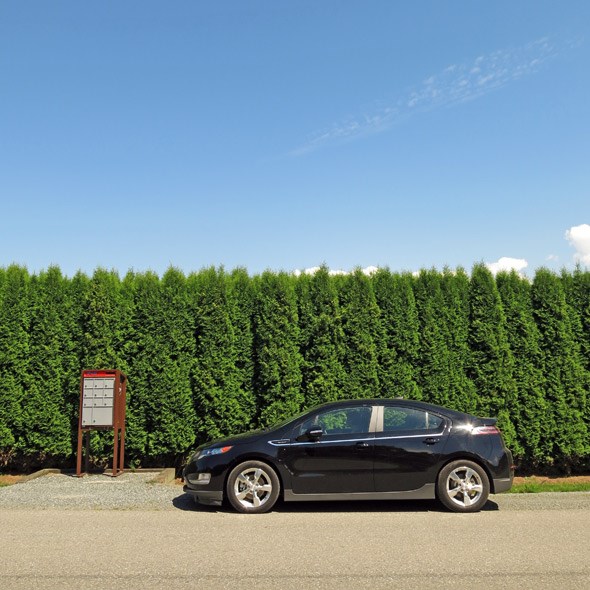 On the Rural Route
This Chevrolet Volt is the first electric vehicle we've featured in this series, and in fact it's the first electric car I've ever personally driven. And it's mostly electric... but we'll get to that later. First, the adventure of picking strawberries in Langley!
If you're unaware, there are a ton of farms out in the Fraser Valley that offer U-pick experiences. Our friend Rebecca Bollwitt has been covering them on her Miss 604 blog for years now, and HERE is a recent post where she lists some options. We headed out to Maan Farms where you can either buy them pre-picked or pick your own for $1 a pound. We obviously chose the latter. This box my son is holding cost us a mere $5... and some sweat, of course (bring sunscreen).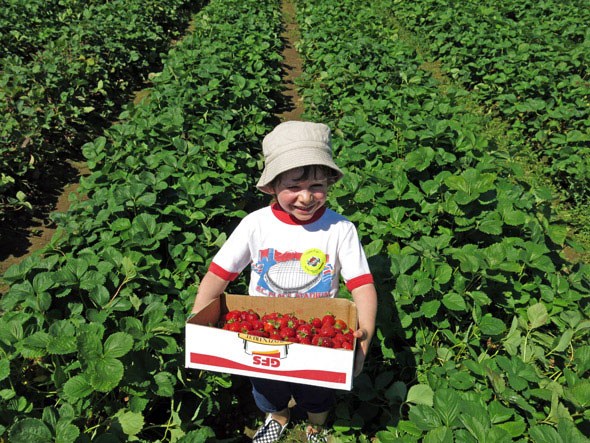 Maan Farms is more than a U-Pick; they've also got a huge market, an estate winery that just launched and which produces a number of berry wines, a petting zoo with pigs, chickens, bunnies, peacocks, alpaca and goats who stay in the "Goatel 6". The animals are all friendly but I'd advise not to hand feed any of the pigs as one of them bit my thumb! I was leery to begin with so I pulled my hand back quick enough for him not to get a good grip on it but I've now adopted a new petting zoo motto: Trust No Pig.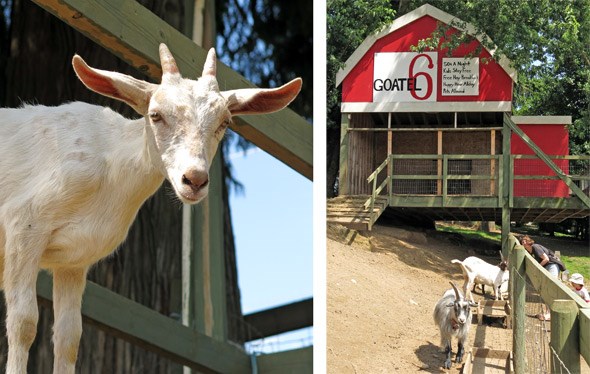 This guy. I sorta trust this guy.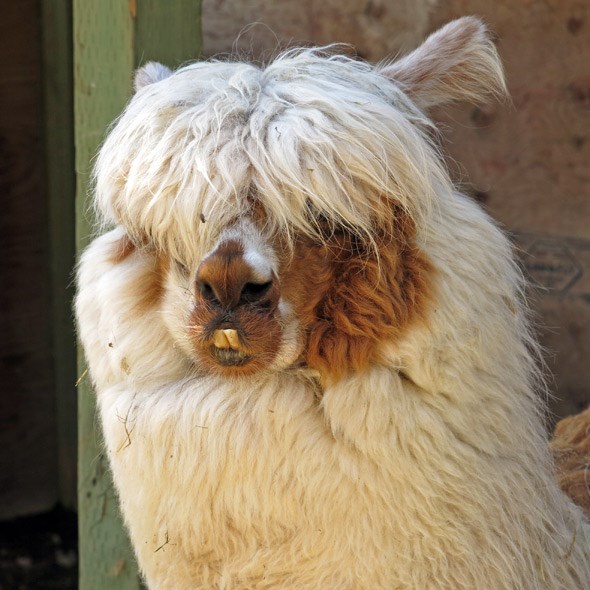 At the back of the property they've got a corn maze and a bunch of mini tractors and stuff for kids to play on. This public transit thumbs up from my wife and son below is for my friend Peter Ladner who has been CHAMPIONING alternate forms of transportation in Metro Vancouver, including cycling. It would be amazing if my family and I could easily take transit to Fraser Valley berry farms but the Port Mann is clearly our best option at this point.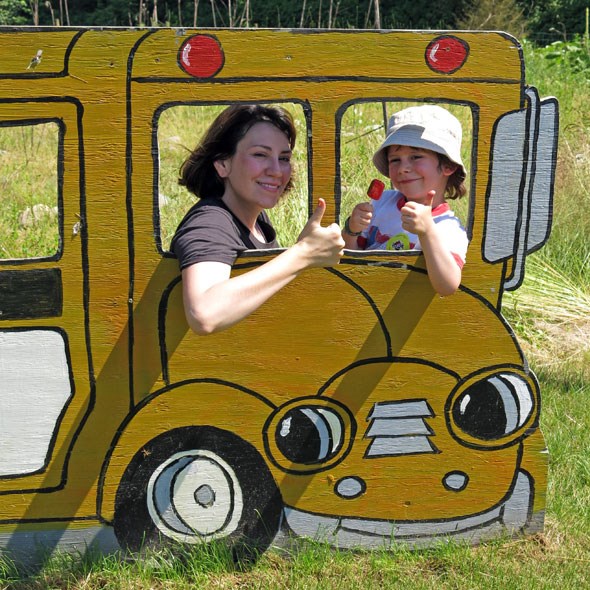 And speaking of the future: it is now when it comes to farms and technology. We came across this modern silo while meandering around the valley taking in the sights, sounds and smells of farmland. It's a different world out there, but it's not one that time forgot.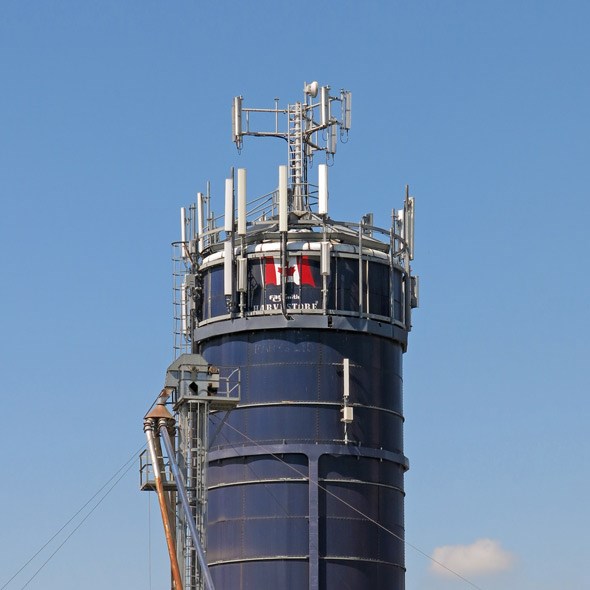 And the Volt? I mentioned that it's mostly electric, because the engine that runs it is powered by electricity and is almost completely silent. You charge it up at home with one of those big, custom chargers, or with a regular plug-in adapter and it goes around 65 kilometres on a full charge. When that runs out, there's a gas powered generator under the hood that kicks in and from what I understand that then produces electricity to power the engine. We took it on a couple of trips beyond the 65KM mark and averaged 2.7L/100KM. If you were only using it to commute you could probably have that down to 0L/100KM, and simply run off of a nightly charge. If you want to go on a road trip the range with a full tank and a full battery is 610KM.
It took some getting used to as the revving of the engine is something I'm accustomed to, but even though the sound effect and rumble isn't there the power certainly still is. In terms of performance it's like having a tiny skytrain at your disposal, but comfier. Great acceleration, and it goes just as fast as others in its class. If there was one downside it's that the interior is a bit too "future" feeling, where instead of having knobs and dials in places you'd expect them the console feels like Wall-E, complete with contrasting white colour from the rest of the interior. Overall though, a pleasure to drive, and an interesting marriage of gas and electric technologies.
Learn more about the 2013 Volt HERE.