Welcome to the tenth instalment of our "On the Road to..." series! The deal is simple: manufacturers loan us vehicles, we drive them to sweet locations, shoot photos along the way and then share that experience with you.
Up until this point all of the vehicles that we've featured have been SUVs which I've generally taken you just a little bit off the beaten path in. I hadn't planned to leave the pavement (in a vehicle anyway) for Victoria Day long weekend so instead of something with 4WD, Acura Canada loaned us the 2013 ILX Hybrid for a hop up to Whistler.
This first photo (the obligatory hero shot) was taken on a sideroad that leads up to the Garibaldi Lake trailhead. It was one of many quick departures we made off the Sea to Sky highway, as we tend to meander and explore. It's often cited as one of the most scenic drives in North America, and I would advise you to take as many exits as you can along the way and poke around a little bit. What's immediately out your window on the 99 is fabulous but there is so much more.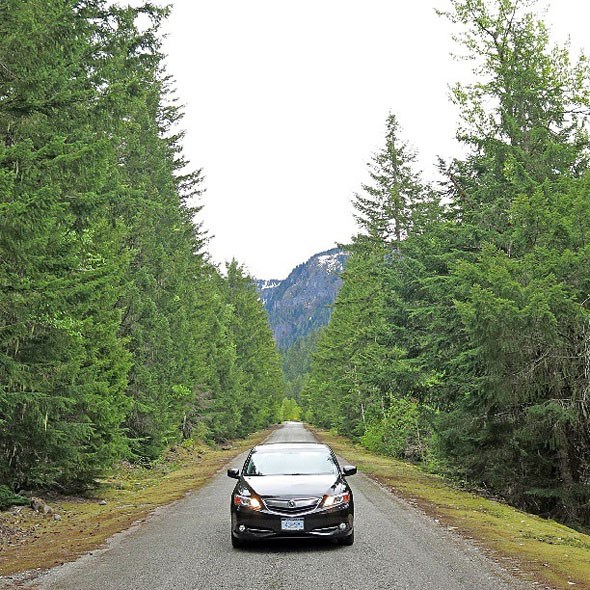 But I'm getting ahead of myself here! I should start by letting you know that my day began at 102.7 The Peak FM's studio, as it does almost every Friday when I do a feature called One Awesome Thing. Before I do my segment I always try to capture and share a "weather report" photo on Instagram like this one below (HERE are 15 of the most recent ones I've IG'd). I think I described this one as "promising".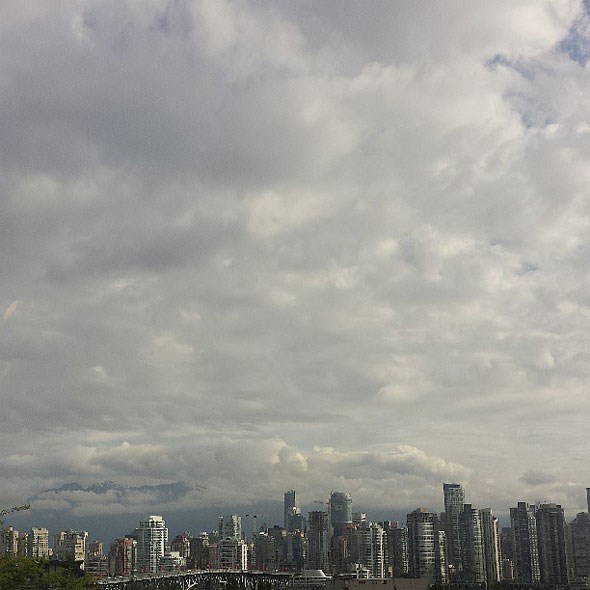 After I was done at The Peak I drove back to the Village, picked up the fam and we were on our way. First stop on the side of the road? Porteau Cove. Here's the view looking back towards the Lower Mainland(ish)...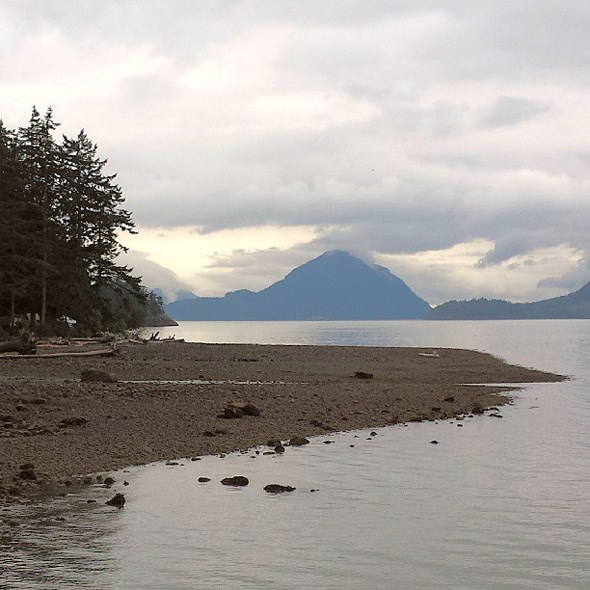 And the view across the inlet to the Sunshine Coast(ish).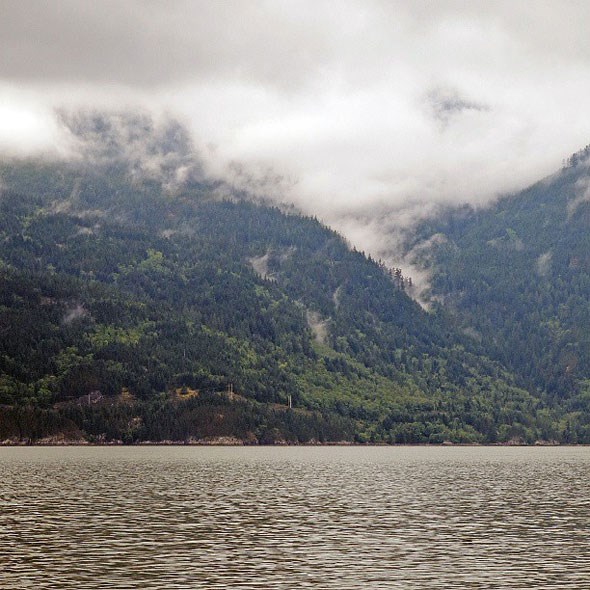 And below is one of the views from our suite at the Fairmont Chateau Whistler (the child is not included), which I'll tell you all about in a couple of days. We got there pretty quick, and I suppose this piece should be called "On the Road to Whistler... and Back!" because the photos after this one were shot on the return journey.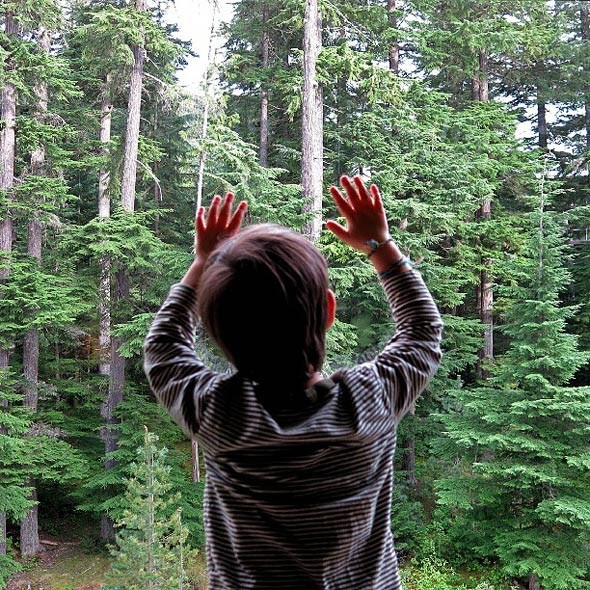 After two nights we checked out of the hotel and got the valet to bring the car around, and I went looking for a place to park so we could explore the lower village. What's amazing about Whistler is something I often say about Vancouver, and that is that it's so easy to get out of it. This was literally a two minute drive from the Fairmont. Lost Lake. Whoa.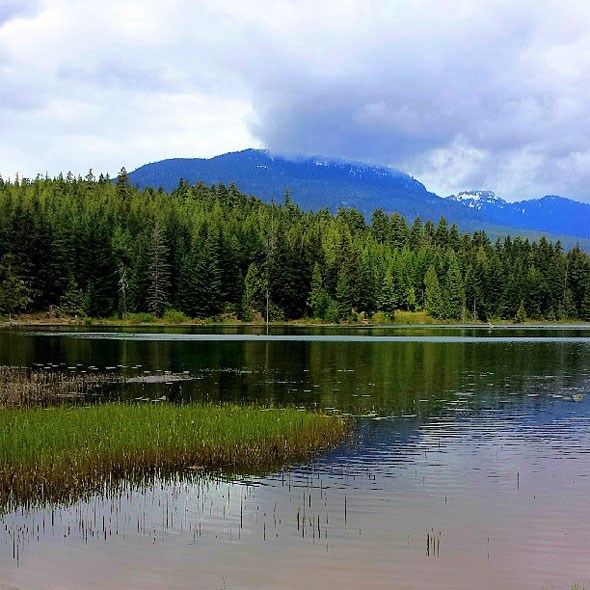 After we eventually got back onto the highway headed back to the city, I was set on throwing a fishing line into a lake during the drive back. You can't see it in this photo but the highway is literally 20 metres from the right edge of this beautiful lake. I didn't catch anything, but much like life being about the journey often fishing is just about getting out there, regardless of what you drag in.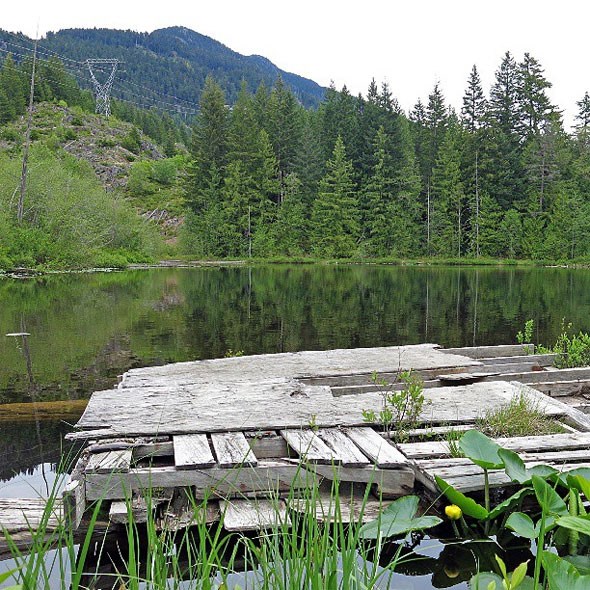 The final stop on the trip was this pullout that I've somehow never stopped at. I find myself looking so much for out-of-the-way spots that the ones that are right in front of my face get passed by. I'm glad we stopped to view the Tantalus Range.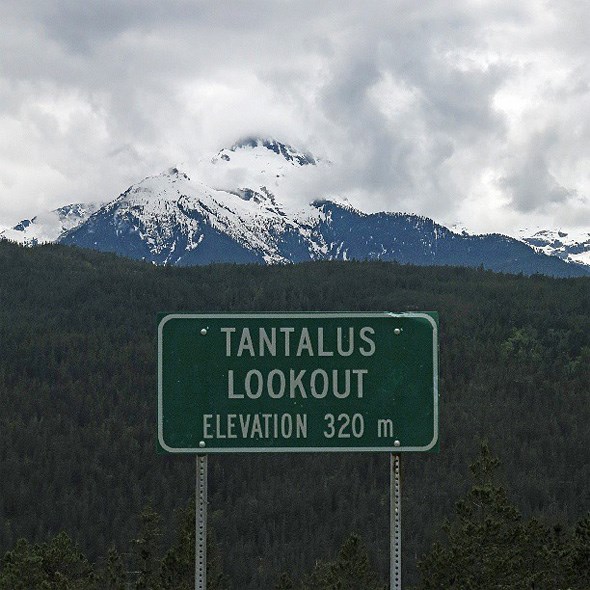 So how was the driving experience? To be honest it was a little weird at first. The fact that the engine completely shuts off whenever you're about to come to a stop wasn't something I was expecting, and at first it startled me. But after about 5 stops or so it just becomes normal, and there's this sort of brief moment of coasting that happens when the engine turns off and it just becomes something you factor in to the pressure to put on the brakes. Something else that was new is that with all sorts of fancy digital displays telling you exactly how good (or bad) your fuel consumption was, I found that driving this hybrid became like a game. "How can I get the quickest start from this light while also saving fuel?" and "How on earth is the range of this vehicle on a single tank about 800km?" were a couple questions I found myself asking. And, yes, you read that right: the vehicle goes roughly 800KM on a single tank of gas. At least that's around what I got out of it. Beyond the brief learning curve of this compact luxury sedan lies a fun - and surprisingly powerful, and not-surpisingly fuel efficient - driving experience.
Learn more about the 2013 ILX Hybrid HERE.