As we approach the end of the summer it's hard to believe I've been on 5 trips to BC festivals in our travel series with Destination BC! First to Tofino with 20,000 whales, then to Whistler for some art and culture, the Comox Valley and a seafood festival everyone should attend, to a music festival that takes over the entire town of Wells, and this past weekend to Pemberton and their annual cycling tour.
We've been driving to all of these festivals in an EVO Prius as they're one of the sponsors of this series, and this time the bike racks obviously came in super handy. My wife's road bike and my commuter were strapped in up on top and the new mountain bike we just got for my 7-year-old son actually fit perfectly into the back by putting one of the seats down.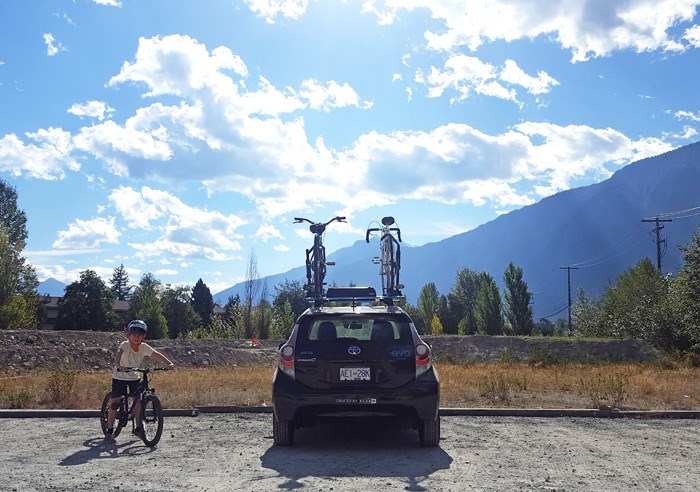 Pemberton's Slow Food Cycle Sunday is an annual event that wasn't previously on my radar but after experiencing it, it's now on my must-do list every summer. Described as "a celebration of food, farming, art and community" I truly can't think of a better day my family has spent together this entire year. Whether you're going with your squad or your relations - in my case little family is my squad! - I would recommend starting to make plans now for next August. Don't miss this one.
The event costs $5 per person, or $20 per family, and that basically gets you access to the 25km stretch of Pemberton Meadows Road which they close to vehicles from 10am-2pm. It's a leisurely ride with no hills to speak of, just a casual ride through farmland in the Pemberton Valley.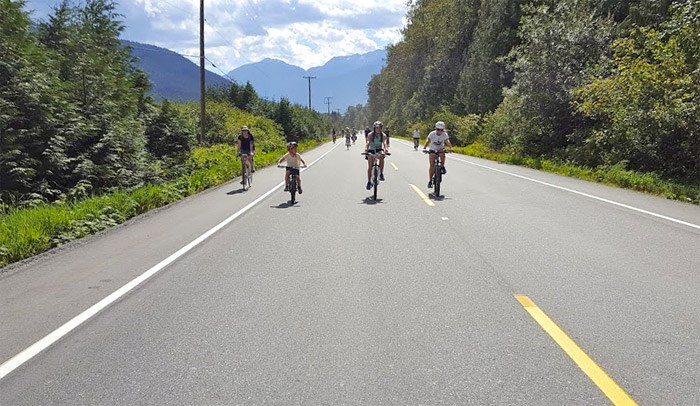 Local farms and food producers participate, opening up their operations and cooking food for the thousands of people who ride through and park their bikes. Below, at the 13.1km point of the ride, we've got the folks at Pemberton Meadows Natural Beef cooking up and selling burgers made from the beef of cows that they raise on the same property.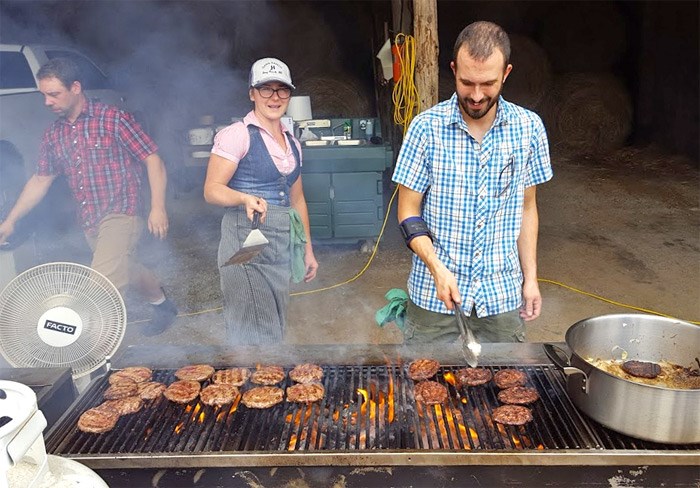 These cows!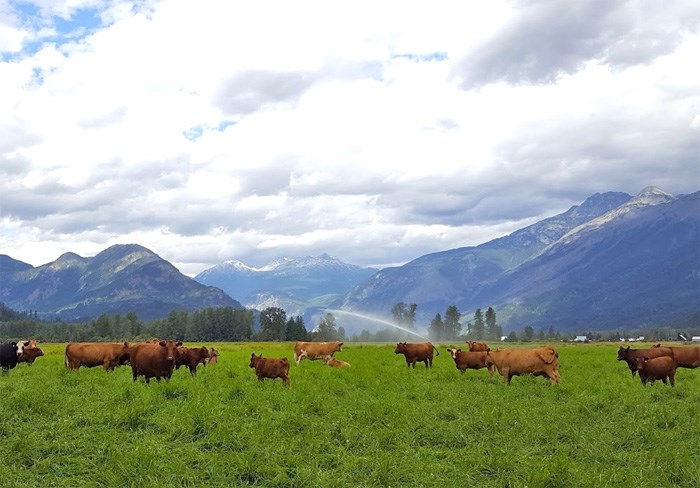 Below, some farm kids at the 10.5km mark served up fresh corn on the cob for $2. Hordes of happy folks abandoned their bikes to grab a cob, and many also grabbed some baked goods from the bakery who had also set up here.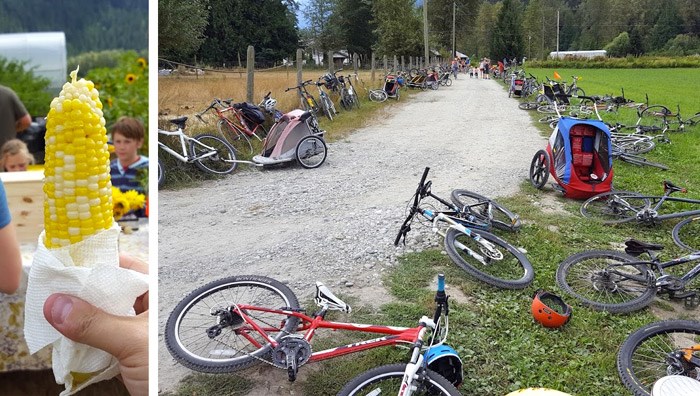 The Spark kombucha-on-tap folks had a bit of a lock on attracting in those looking for refreshments, and they had local produce.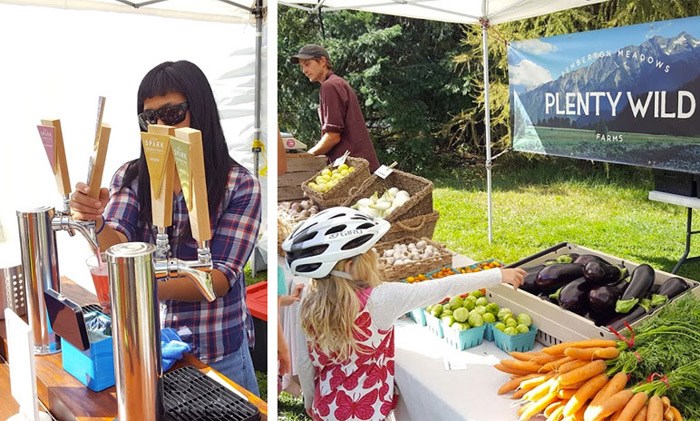 But Whistler Brewing might have been a bigger draw as they partnered with a local pig farmer who was serving BBQ'd pork sausage, and they offered drinks that appealed to almost every age range (water for kids, pop for teens, beer for adults).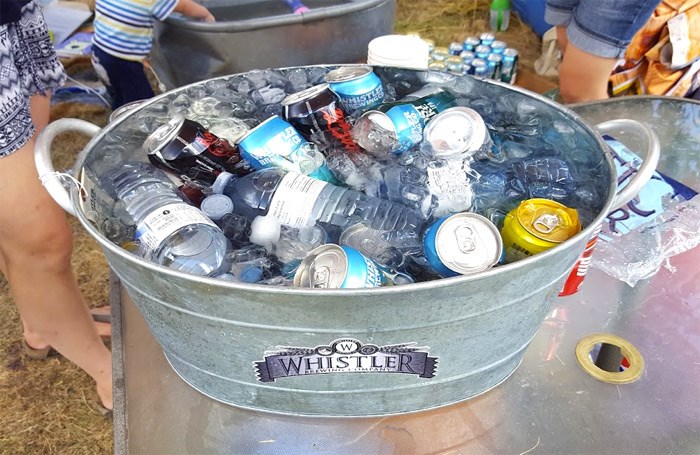 Even the farms along the route who didn't participate by setting up a booth or cooking food offered a look into the practice farming, quite simply just by being there right next to the road. Krush Hops Farm is one of those that I simply had to stop at and get a photo of. I'll be looking for some fresh-hopped Vancouver craft beer with Krush hops in it this fall when they harvest, that's for sure.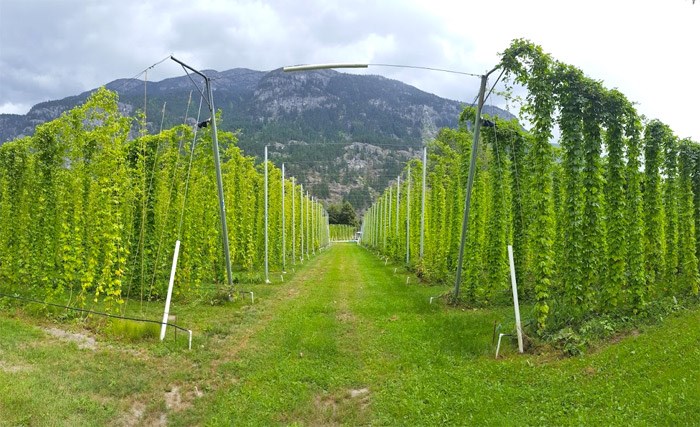 Some farms were more active than others, like this one that was working on baling up a bunch of hay(?) as we passed by. This was the view on the way up the 25km route, and by the time we made our way back they had already hauled in all of these bales off the field.
As I said, this was the best day I've spent with my family all year. Make a plan to head out next year for the calm cycling route, the food, the learning, the people, the views... it's all just wonderful out there in the Pemberton Valley.