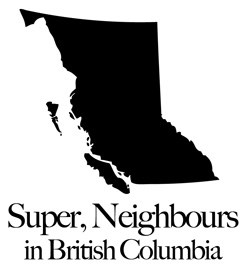 Welcome to the latest series of Super, Neighbours blog posts where we highlight incredible travel destinations in British Columbia!
Did you know that one of the sites in our growing Canada Is Awesome network is Whistler Is Awesome.com? Its launch was almost 2 years ago to the day of this writing and it's been so cool to watch the site grow and to see all of the different stakeholders in Whistler contributing to its success.
Beyond encouraging you to visit their site, the point of me bringing them up is to let you know that when I was planning to return to Whistler I asked the W.I.A. folks where I should stay, and the first place they looped me in with was The Fairmont Chateau Whistler.
Last week I shared what the drive up to Sea to Sky is like in THIS POST, and that drive landed us directly on the front steps of the awesomeness that is the Fairmont. Opened in 1989 and expanded in 1997, their architectural mandate was to "infuse the charm and style of other Canadian chateaux built earlier in the century, into a modern structure". It has a serious old charm about it. So much so that when my 4-year-old son asked me if it was haunted, I responded "Of course it is, son.". He was delighted, and as we walked to our suite past room 666 (yes, it exists) I chuckled to myself that the place is so new that it couldn't possibly be. It has a feeling of establishment and of grandeur hearkening to a bygone era, but minus the possibility of spirits and the dust mites that might lurk in other destinations like it. That's a win/win - unless you're like my son and one of your goals is to be chased down the hallways, Scooby Doo style.

The Fairmont Chateau Whistler sits at the very foot of Blackcomb Mountain, which I hadn't realized is walking distance from the foot of Whistler Mountain. I've stayed out at Nita Lake, and I've stayed at the foot of Whistler, but as I'm not a skier (and I'm not one for summer sports beyond fishing) my interaction with the actual mountains themselves have been minimal in the few times I've visited. We took a quick walk through this massive lobby pictured below, out the naturally lit back doors and onto the trail which is steps from the base. After a few minutes we found ourselves in the Whistler Village, slightly dumbfounded. I'm embarrassed to say that this basic knowledge of Whistler geography had previously eluded me, but at the same time I'm also happy to share with those less in the know than I am that Whistler and Blackcomb mountains are closer in proximity than you might think! They're a 7 minute walk apart.

Another tidbit that some of you who have only skied the area might not know is that there's an 18 hole mini golf course right near the main Blackcomb chairlift. Buried in snow for a good part of the year, no doubt. It's located right outside the Fairmont, and you can rent a club and a ball for $5. Sweet deal.

The suites are pretty major, too. Not haunted, but still worthy of an enthusiastic thumbs up.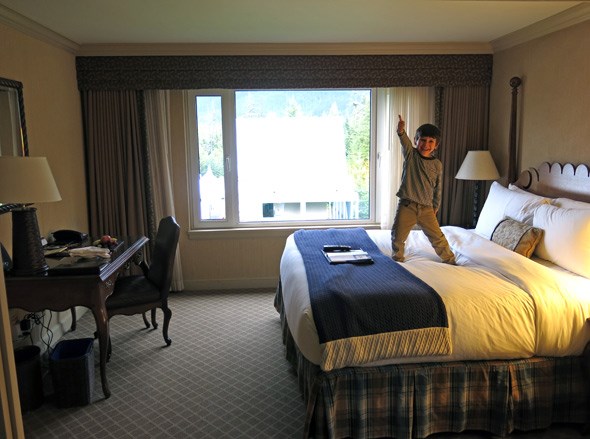 And we didn't need to worry about having haunting breath or body odour there; Le Labo Rose 31 shampoo, conditioner, bath and shower gel were well stocked in our bathroom.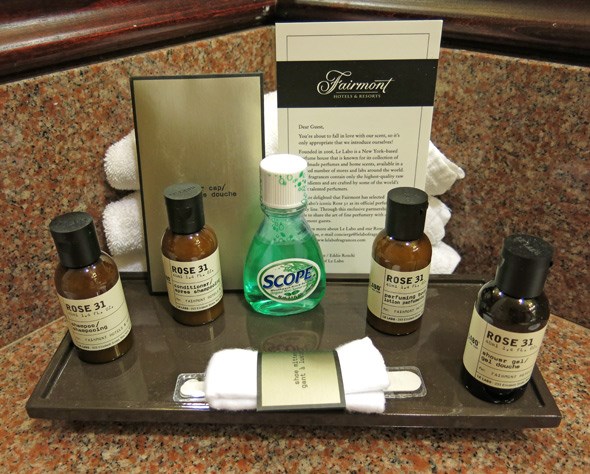 There were some possible sightings of the ghost of winter outside the window of our living room through. We just might have to come back in a few months and confirm its existence!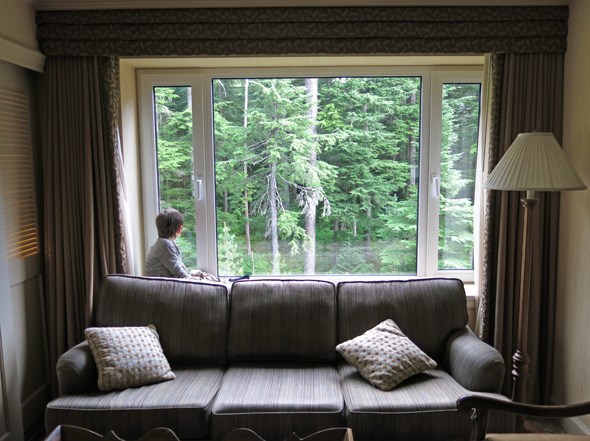 Learn more about this landmark resort at fairmont.com/whistler and stay tuned for Part 2 as I'm going to share some of the wonderful meals we ate on-site at The Wildflower!