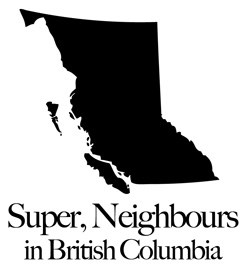 Welcome to the latest series of Super, Neighbours blog posts where we highlight incredible travel destinations in British Columbia!
As you may have noticed, the SERIES of blog posts on BC is Awesome that were all about the Royal BC Museum in Victoria have come to a close. We spent a few days over there gathering stories and then a few weeks editing and publishing them, and while we were there we managed to find some accommodations that truly surprised us.
Located about a block from the harbour, where all the action is in downtown Victoria, The Parkside Hotel & Spa was an absolute joy to stay at.
I say it was a surprise because generally when we're talking about visiting BC's capital city we discuss a handful of places that are basically right on the water. The Parkside is removed by about a block, but it feels like you're right there. And what's a block, really, when you're in one of the most walkable cities in the province?

Our suite was a home away from home with a full kitchen, living room, balcony, and two baths. It had more square footage than our 2 bedroom rental in Vancouver, and it was SO COZY!

Below is the view up the street from the balcony and the view towards the water with the parliament buildings in plain view. It's steps from the action, and it was easy to fall in love with this built-to-LEED-standards hotel.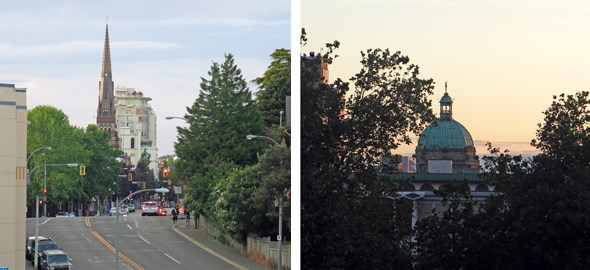 Learn more at ParksideVictoria.com and stay tuned for part 2 as I'll be sharing a very, very cool feature in the spirit of LEED! Another surprise.