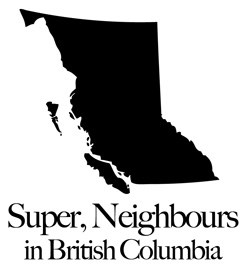 Welcome to the latest series of Super, Neighbours blog posts where we highlight incredible travel destinations in British Columbia!
After coming out publicly as a sportfisherman in my recent Creative Mornings lecture (HERE) I figured it was time to start sharing angling adventures with you more regularly. I brought you on a RIVER DRIFT in Tofino, then to the Pacific Salmon Foundation's 25th Anniversary GALA as well as showing you their accompanying VIDEO, then I had a hankering for getting out onto the ocean and catching salmon and sharing the awesomeness in that.
I contacted Oak Bay Marine Group (a BC company celebrating their 50th anniversary this year) to see if they might be interested in doing a Super, Neighbours series on one of their nearby properties and I was thrilled when they agreed to host us at April Point Resort & Spa on Quadra Island.
PART 1 was all about the adventure of getting there with BC Ferries and a leisurely island drive, PART 2 was about the accommodations. PART 3 was a little beachcombing adventure and now we've made our way to the dining table! This one below is on the deck outside of the main dining hall whose seats mostly boast ones like this of the ocean.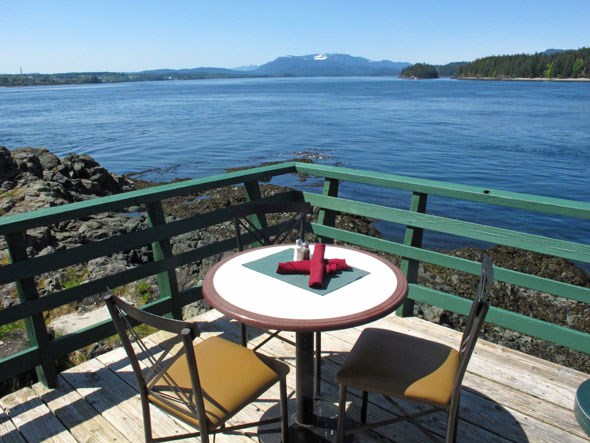 Breakfast, brunch, lunch and dinner are made up of seafood dishes, pastas, and what they call "culinary classics with an island twist". There's also a sushi bar!
Instead of starting you out like I normally do with thoughts on breakfast I figured I'd show you my favourite dish instead of the first: the Manila Clam Chowder made up of roasted corn, Quadra Island clams, smoked paprika and Italian parsley.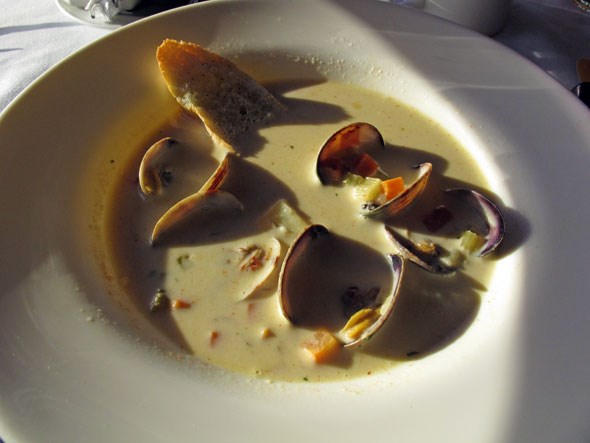 Another favourite (which I actually had for two of our dinners) was the grilled halibut with gribiche and asparagus. If they were going for corny names to use on the menu I'd recommend calling this one "When On Quadra", because much like the clam chowder it's just so islandy in nature. And fresh. Eating steps from the ocean the fish came from reminds you of how far the food hasn't had to travel to got onto your plate; we traveled further to get to April Point than our food did, guaranteed.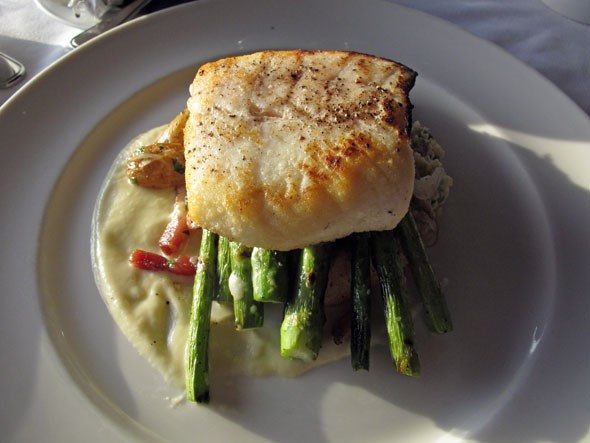 It's always apparent that being a cook was not my calling when I'm left up to my own devices with a brunch buffet and this is what happens.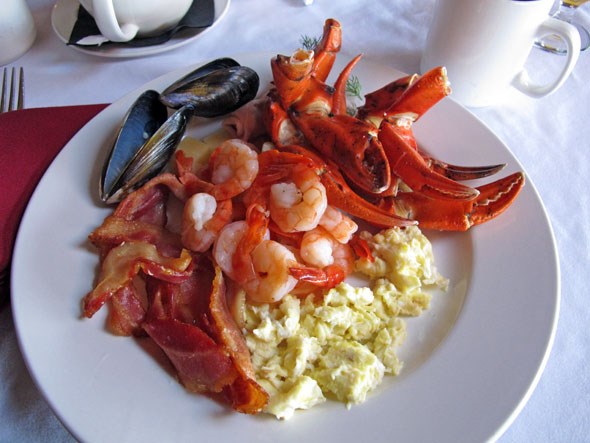 My wife is quite the cook, and here's what she constructed with the buffet. I imagine "balance" is a good thing when cooking, and it's never been my strong suit; I'm all or nothing.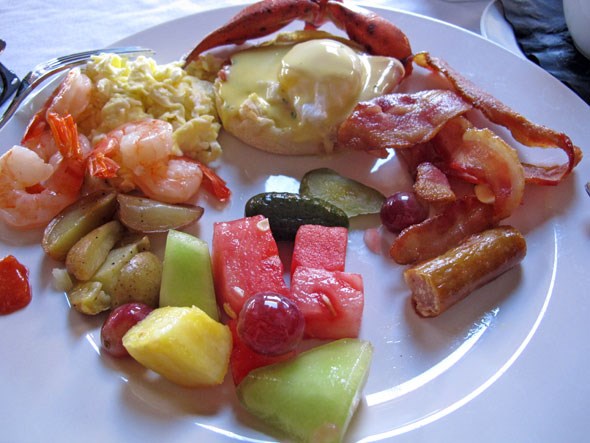 Now going back to some sort of order, let's restart with some breakfast: Traditional Eggs Benedict.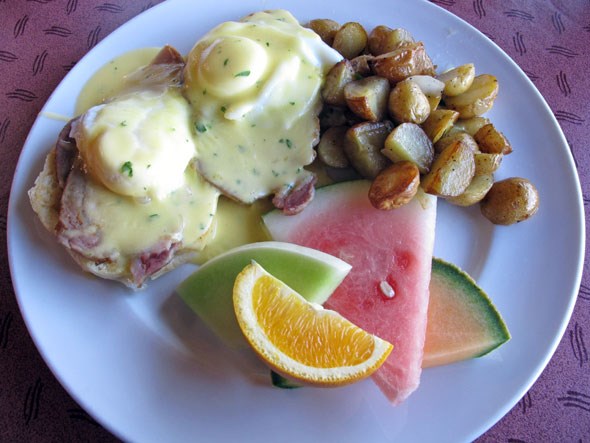 And some lunches: Arugula, pear and blue cheese salad.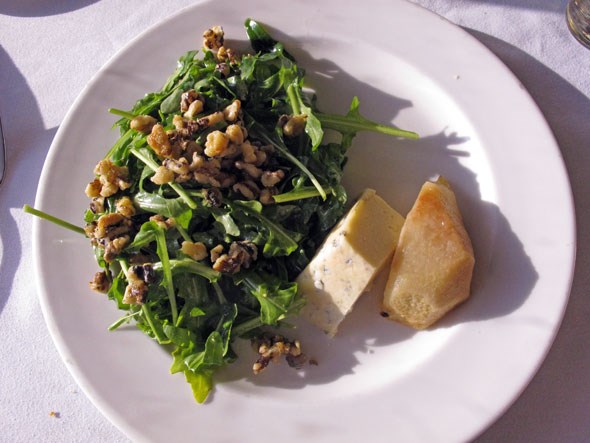 Quadra Island Mussels and Clams, grilled kale and chorizo.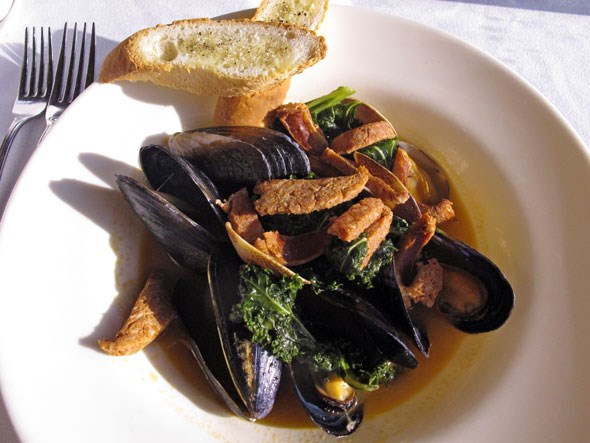 Wild mushroom risotto.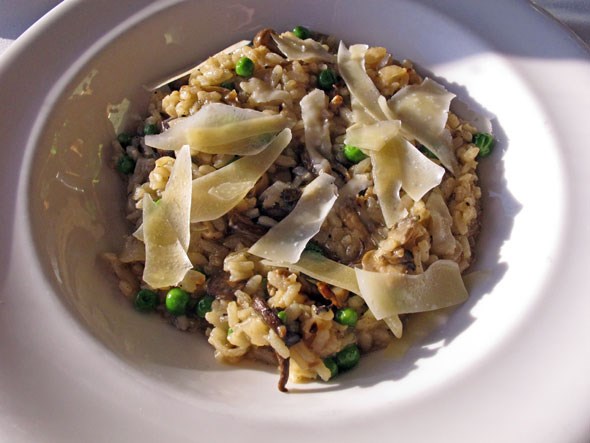 Sockeye salmon, maître hotel butter, Yukon gold gnocchi.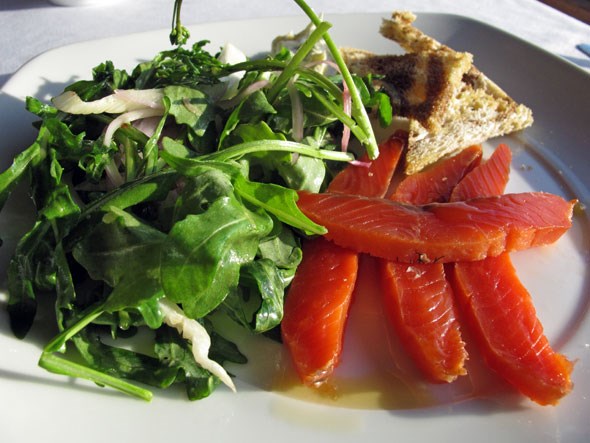 And dinners: House cured sockeye salmon crème fraiche.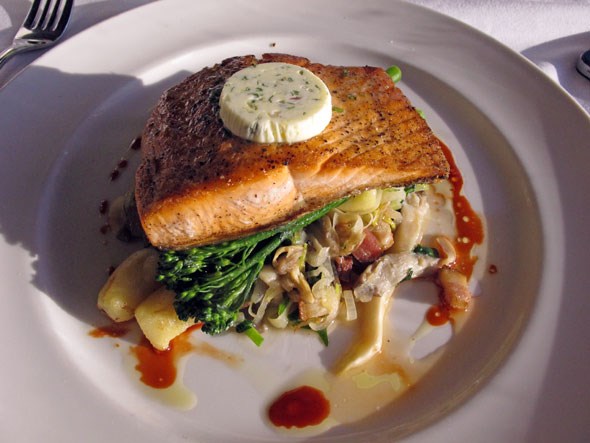 Grilled sirloin, port butter, blue cheese polenta.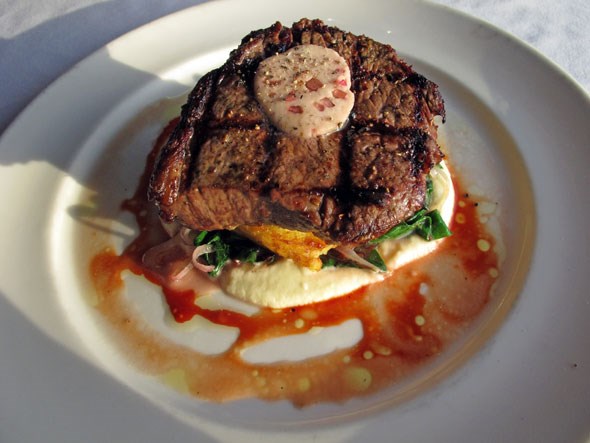 And, of course, delicious desserts: Cheesecake, mixed berry compote.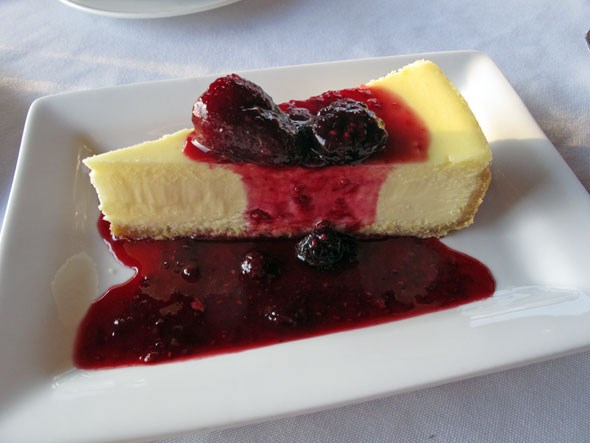 Lemon tart, raspberry coulis & sorbet.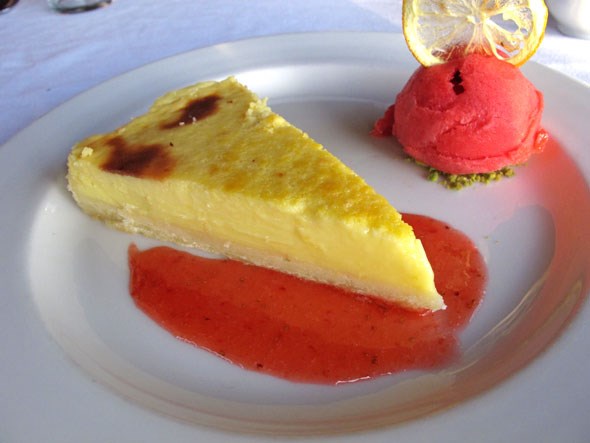 As we left the restaurant, full and happy after each meal, we very quickly fell into a ritual of taking mints offered by April Point's Mint Man, who has stories to tell of his own.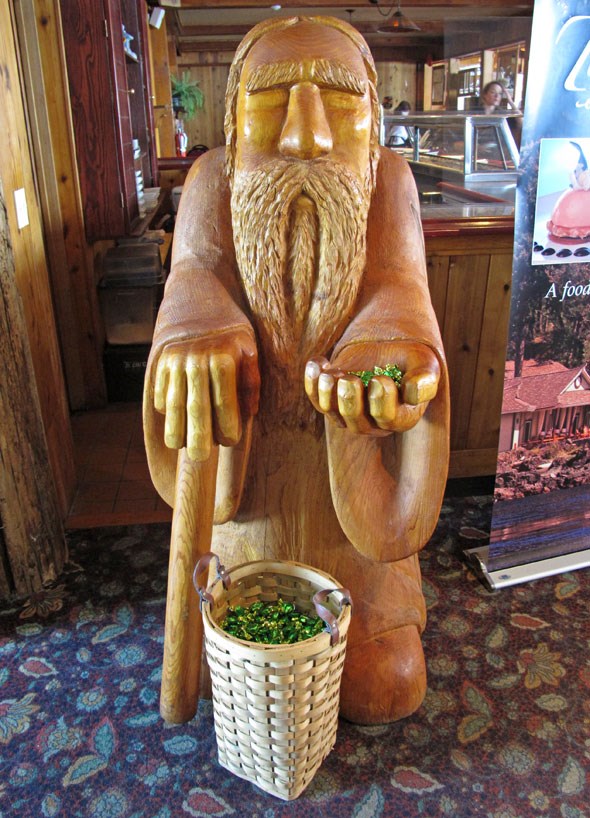 Check back in a couple of days for Part 5 of this series about our trip to April Point Resort & Spa when we head out onto the ocean and catch some food ourselves!