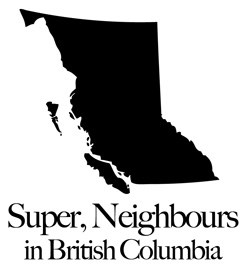 Welcome to the latest series of Super, Neighbours blog posts where we highlight incredible travel destinations in British Columbia!
BC Ferries has been kind enough to host us on a few adventures over the months. With their help we've brought you features on The Sunshine Coast, Pender Island, Cortes Island and Victoria. They got us onto Galiano Island to check out Bodega Ridge, a destination property which I'll tell you all about in the next few posts. For now let's talk about the trip there.
The more I explore these little islands to the West of our city the more I get a grasp on where I'm actually heading when I get onto a ferry. Before going on this trip I was clueless as to where Galiano even was, let alone how long it would take us to get there. I always assume any trip on the ferry is going to take a couple of hours so I was so surprised at how quick this trip was. It's not as close as Bowen but it's roughly an hour to get there from Tsawassen. It's so close that you have no reason not to go there for a visit. Heck, even a day trip!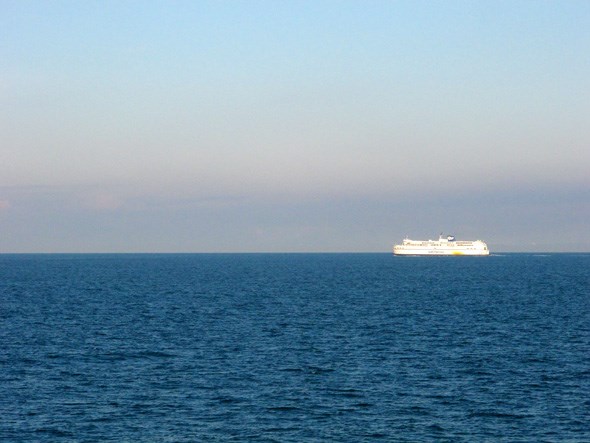 While out on the Salish Sea I concluded that we should be leveraging this relationship that we're building with BC Ferries in both of our favours and get some sort of a tour of the next ferry we get onto. Maybe we could even meet the captain! I decided to pursue something like that for our next story moments after coming across this key behind breakable glass and wondering what the heck was behind that locked door...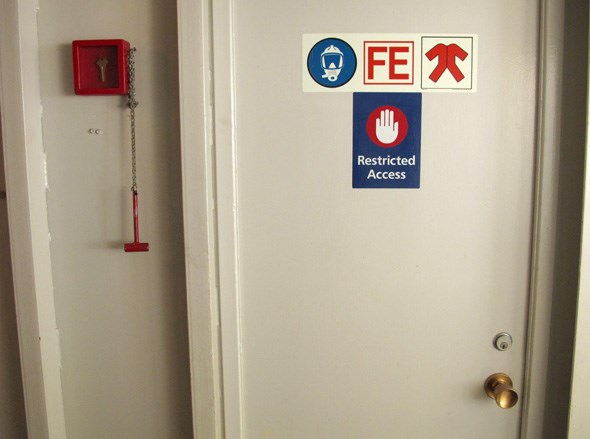 Sure, I walked around and snapped this photo from outside the window of the door pictured above and got an idea of what's behind it but I'm thinking that next time maybe we'll bring you a little closer inside the BC Ferries operation. Who wears these fireman suits when there's a fire? What do those guys wear when they're not wearing these suits? Where are they? These are questions that both you and I want answers to. Also, burning questions like what does the captain look like? Is he actually physically steering the ship the entire way? And does he wear a fancy hat? Those are all questions I hope to answer for you in the future.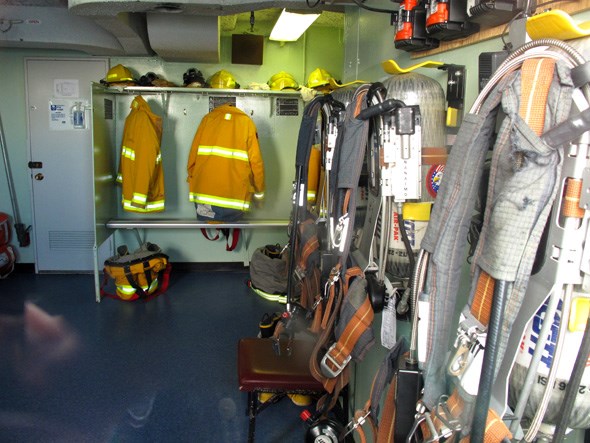 Now I've already flaunted my ignorance of the gulf islands but am about to step it up a notch as I make a correction on a previous post I made. In THIS Super, Neighbours post about a trip we took to Pender Island I implied that the photo below was of a cabin on a "Gulf Island where ferries don't even stop". I was wrong.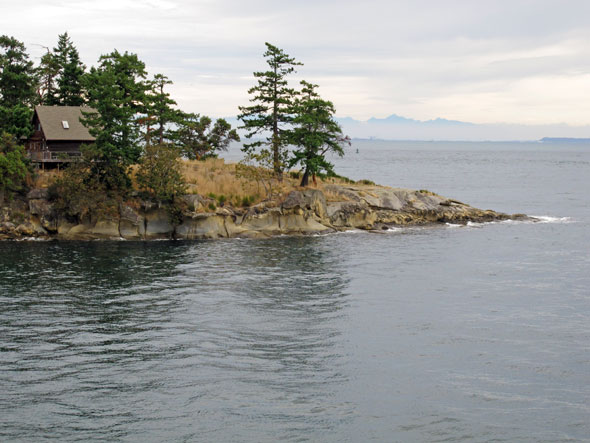 Dead wrong, in fact; the cabin is actually quite close to the Sturdies Bay ferry terminal on Galiano Island, where a ferry loads people on and off the island multiple times a day. And it's probably someone's house, not a cabin. Click the image below for the full detail shot that I captured right as we were approaching the terminal preparing to disembark.

Like I said, about an hour after you got on the ferry you're landed again on solid ground and one of those great two-lane main roads that are so characteristic of these islands. No two are the same though and if I had to rate this one on a rural scale from Cortes to 10 I'd rate it about a 4. There are no chain businesses on the island but they've got a population of 1,258 the last time they checked (in 2006), so it's not super, super tiny.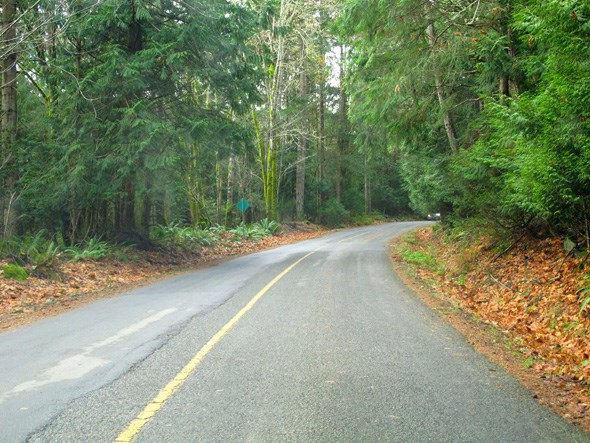 And while I'm on about the population I might as well share a couple of facts that I dug up after a friend of ours who we ran into on the island by fluke pointed out something that makes the photograph below a little bit more interesting. The box on the left is amazing in it's oldness and will likely be there for another 50 years, and the only reason the one on the right is newer is because more people have moved in since the one on the left was originally installed. It's illustrating the population growth on the island, and while it's a very slow growth it's appeared to have been gaining steam over the years. 187 more people lived there in 2006 than in 2001, that's a growth of 17.5%. From 1996 to 2001 there were only 46 more people who moved there, meaning a population growth of only 4.5%, or 4 times less the latest recorded rate. The latest numbers for the census aren't in yet but they're due out this year and I am very interested to see if it's still growing.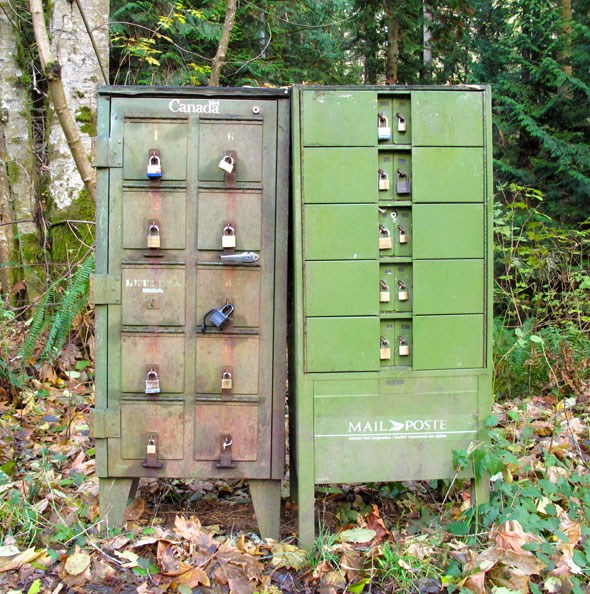 When you take a look at Galiano Island and all of it's beauty, and then you look at the average rental price being $650 as opposed to the BC-wide average of $907... well, it looks even a little bit more beautiful.
But let's get serious - you're not moving to Galiano and neither am I! We're here to enjoy the beauty for a weekend and then get back to our lives in the city. Stay tuned for post 2 when we make it to Bodega Ridge and I get a nice fire roaring and show you around the property. In the meantime check out BodegaRidge.com to see what they offer.