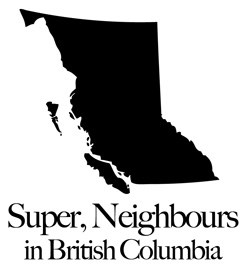 Welcome to the latest series of Super, Neighbours blog posts where we highlight incredible travel destinations in British Columbia!
For this adventure we're taking you to Bodega Ridge on Galiano Island. If you're just coming in have a look at PART 1 about getting there along with some information about the population of this sweet little island that's only about an hour ferry ride from Tsawassen. Then take a look at PART 2 where I took you into the cabin we stayed in.
Usually when we go on trips we leave our dog, Frankie, at my mother-in-law's house. There's a couple of reasons for this and the first is that, like some dogs, he can be a little much to handle at times and often it feels more like a holiday when we let go of the responsibility of caring for the beast. The second reason is that Mom also has a sweet little dog that he can play with and it's much better than leaving him cooped up in some strange hotel room while we explore. The third reason, which seals the deal completely, is that many of the places we travel don't even allow pets. Bodega Ridge is not one of those places.
Bodega Ridge is 100% pet friendly, and not just in that you're allowed to bring your pets into your cabin. Frankie absolutely loved his stay here because he got to join us on long walks and adventures in the fields and wooded areas. To add to that, as I mentioned in my last post my mother-in-law was with us on this adventure and she brought her little dog Emmet along for the trip!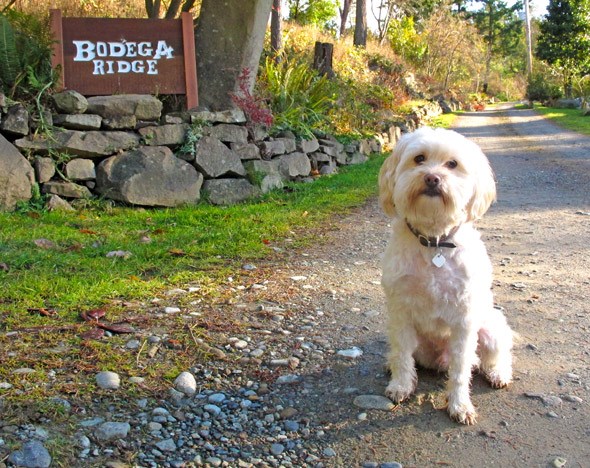 Frankie loves it
There are more than a few beaten paths and roadways to explore with your beast.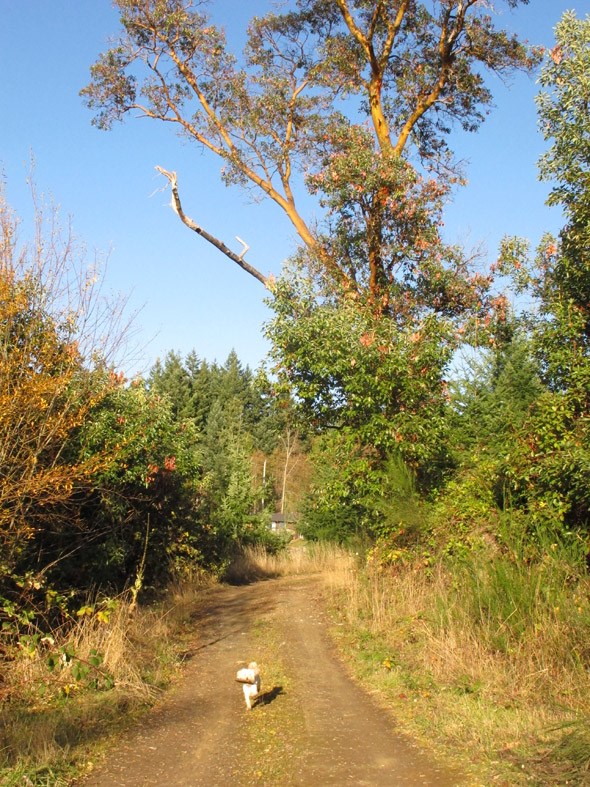 And a few not-so-beaten ones as well. I think Frankie liked these ones the best, even though he ended up getting a bunch of burrs and other forest objects stuck in his fur. This city dog needs more time out in this kind of environment, and I'm not talking about Frankie, I'm talking about me.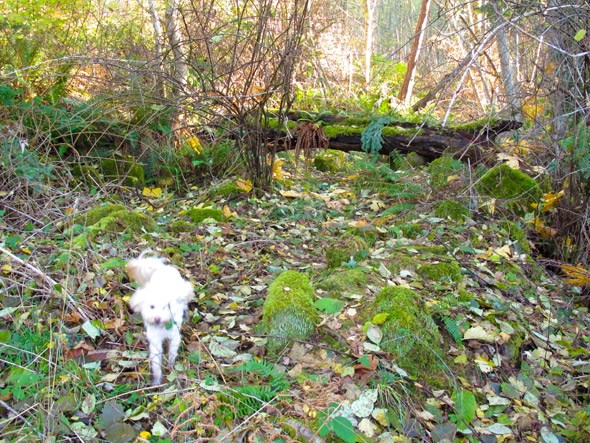 And I can't forget the field right outside the front door of our cabin. We saw many signs of deer in the tall grass (hoofprints, poops and flattened grass where they lay) but I think the dogs probably scared them away because we didn't run into any.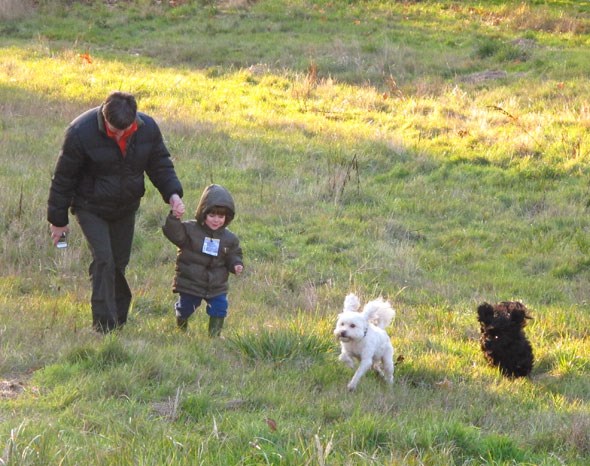 Happy grandma, happy toddler, happy dogs
Stay tuned for Part 4 when we venture off the property to the ocean with some surprise visitors! In the meantime check out BodegaRidge.com.