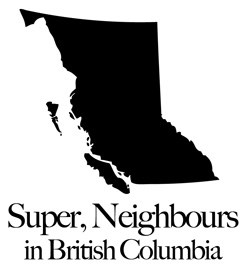 Welcome to the latest series of Super, Neighbours blog posts where we highlight incredible travel destinations in British Columbia!
In this series of 5 parts I'm taking you to Feast; a 16 day long celebration of food in Tofino beginning in May and culminating in June. Featuring "Stay and Dine" packages as well as $29, $39 and $49 "Dine About" set price menus and tons of chef demos and events, the goal of this annual event is to "celebrate the abundance of available seafood and the sustainable 'boat-to-table' practices commonly employed by the area's restaurants and the Tofino-Ucluelet Culinary Guild".
In PART 1 I showed you my new favourite airport - the quaint and peaceful South Terminal of YVR - and took you on a flight to Tofino with Orca Airways.
A couple of days ago the General Manager of Long Beach Lodge Resort (who also happens to be the mayor of Tofino), Perry Schmunk, tweeted that the first Canadian athletes to medal at the London 2012 Olympics would be offered a free stay at their resort in the penthouse which is, coincidentally, where they put me up for my Feast trip! This morning Emilie Heymans and Jennifer Abel won the first medal of the Games for our country - a bronze in women's three-metre synchronized diving - so what I'll be doing here is showing you where they'll be staying if they take Perry up on his generous offer to celebrate their victory in Tofino.
The resort is located on 8 acres of oceanfront property on Cox Bay just South of Tofino and boasts 41 rooms in the lodge as well as 20 cottages. Open since 2002, it incorporates traditional elements of West Coast design and was built with the concept of creating a feeling that you've just arrived at a friend's home. If you have friends with absolutely beautiful residences filled with fabulous decor and artwork, overstuffed furniture and friendly folks greeting you at every turn, then they have succeeded. If you don't have friends like that then you do now, as the ratio of luxury to pricing is better than decent. The penthouse I stayed in (circled below) is one of two, and you can learn more about them and see a full panoramic 360 view HERE.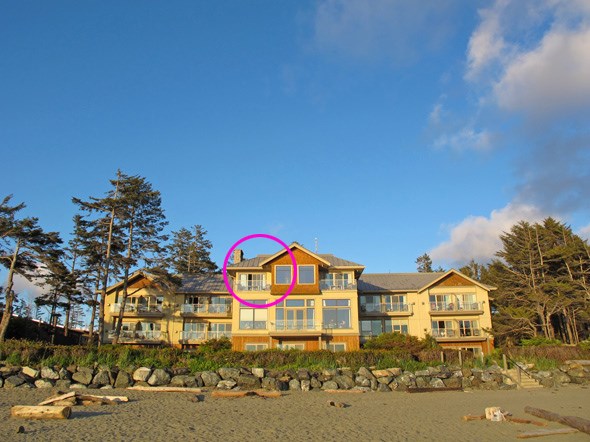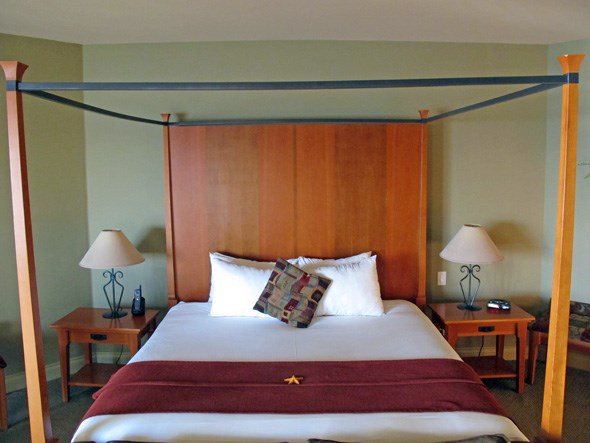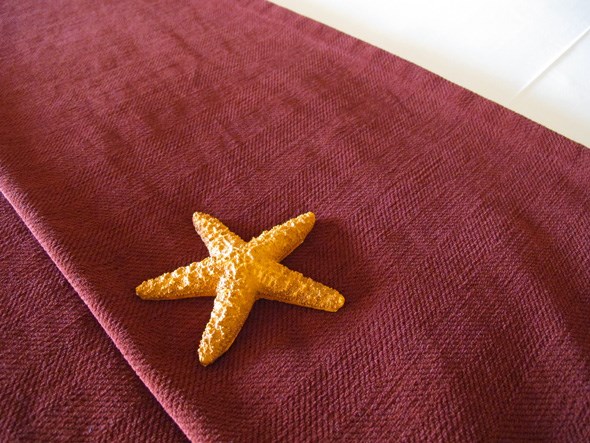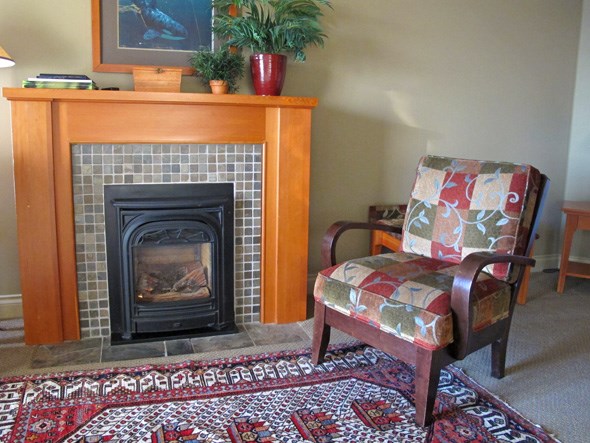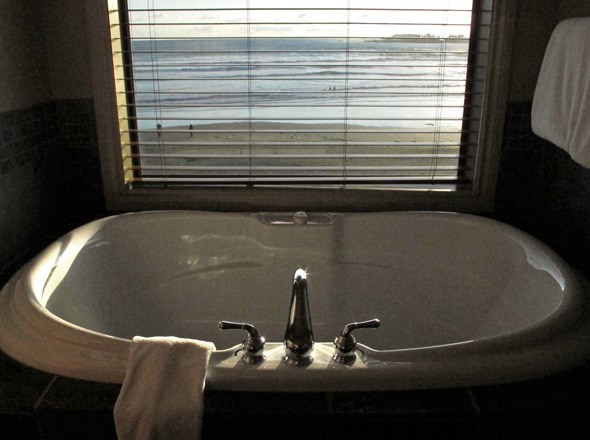 I was only on the Island for 24 hours and of those most were spent on a boat on the water but if I had more time there I would have taken advantage of not only the proximity to one of the best beaches around but also the new on-site Surf Club. I would have spent some time on the water on a surfboard learning how to surf!
Here's a video intro to this spa-like facility that recently opened at the resort. It's open during the day to all visitors to the Tofino area but during the evening only Long Beach Lodge guests have access to the outdoor hot tub, sauna, showers and change rooms.
http://www.youtube.com/watch?v=66AO_NZbW8w
Though I didn't spend any time on those waves I did spend some time staring at them.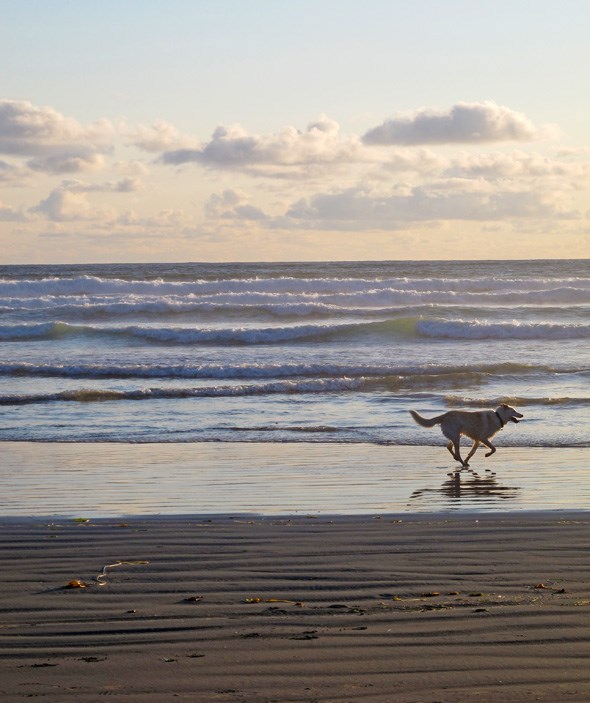 The photo above is the view from beach-level right in front of the lodge, this one below is the penthouse view that those Canadian Olympic divers will hopefully be taking in soon.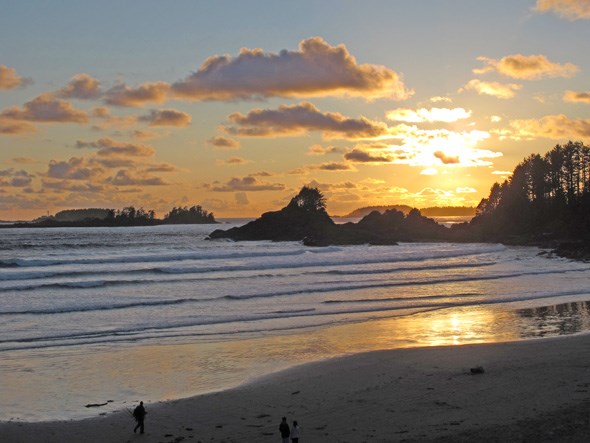 And another as the sun went down. Looking at this photo I can almost hear the waves breaking, as one of my favourite things about staying in Tofino is leaving the window in my room open a crack and having the waves peacefully lull me to sleep. The next day would be a big one, spent in a boat out on those waves quite a bit further out in the ocean, and I slept like an Olympian!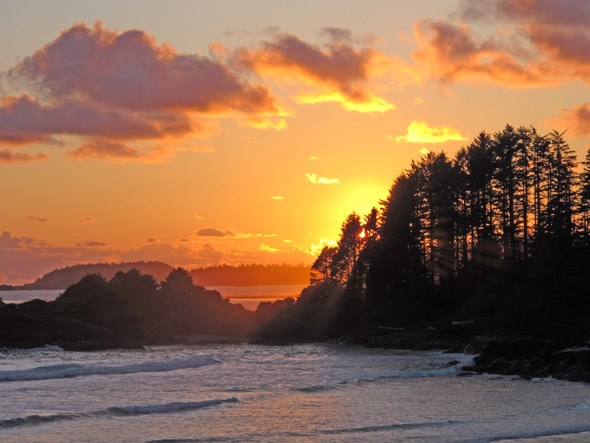 Stay tuned for Part 3 when Blake from Cleanline Sportfishing takes me out for an unforgettable day of salmon and halibut fishing!