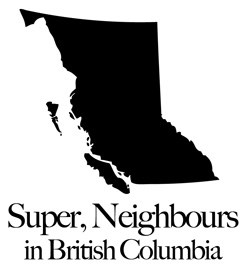 Welcome to the latest series of Super, Neighbours blog posts where we highlight incredible travel destinations in British Columbia!
Recently Tourism Harrison Hot Springs brought us out for a fun-filled winter weekend and in PART 1 I took you on the drive there. It's a scenic 90-minute trip from Vancouver and you don't need winter tires to get there (no offense, Whistler!).
Originally I thought that the town was simply named "Harrison", but upon doing a tiny bit of research for this piece I realized that the proper name is actually "Harrison Hot Springs". When your entire town is named after a natural feature that it boasts it is sure to trickle down into almost every aspect of the community and it's businesses. And when the mainstay resort property in your town (Harrison Hot Springs Resort & Spa) has been operating longer than the City of Vancouver has existed - 120 years - you know that there must be something magical happening to keep people coming back.
We were thrilled to be afforded a couple of nights in the West Tower of the resort. It's the third building from the left in this photo, shot from the water on a BC Sportfishing Group boat after the most incredible fishing adventure I've ever been on. We'll get to that later. For now, check out the resort iself!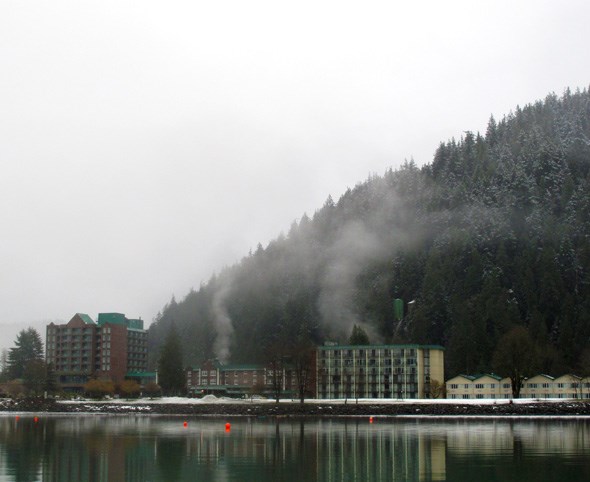 And the view from our room of Harrison Lake. Its beaches are full of sandcastle builders in the summer, in the winter they're mostly frequented by wildlife and people in warm coats.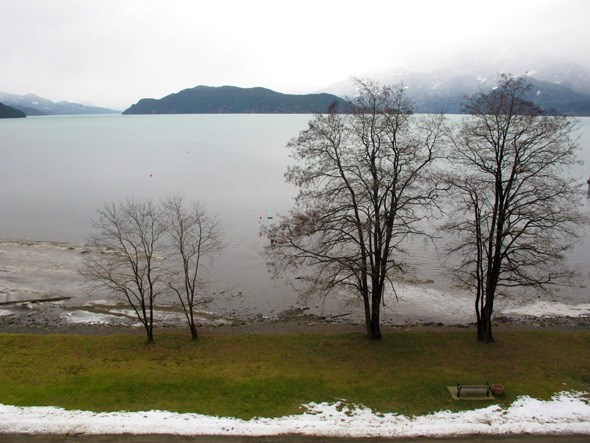 Speaking of wildlife, here's what was on the inside of our sliding glass door that leads to the patio. It's a semi-gentle reminder that if you leave that door open you are also leaving open the opportunity that a bald eagle will be joining you. Eagles are nice and they are plentiful in the area but you do not want to share your accommodations with them.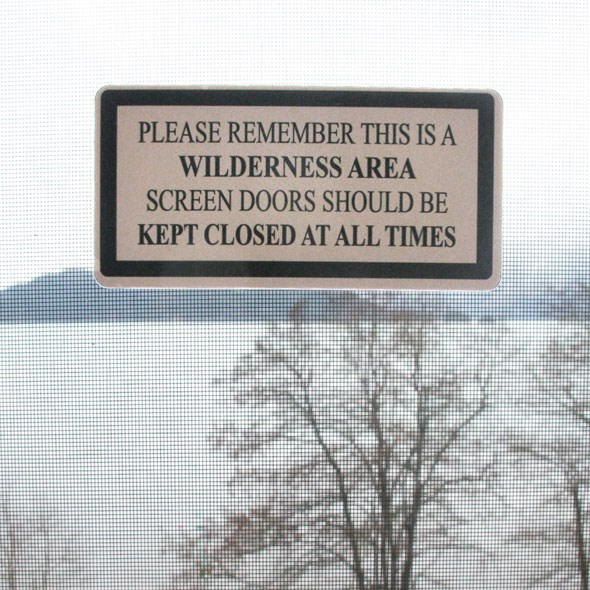 Did I mention that we brought along Arlo, V.I.A.'s youngest blogger? Harrison Resort & Spa is super family-friendly, in fact much more than we expected it to be, and here is Arlo expressing his thoughts on our suite and the trip as a whole. Two thumbs up.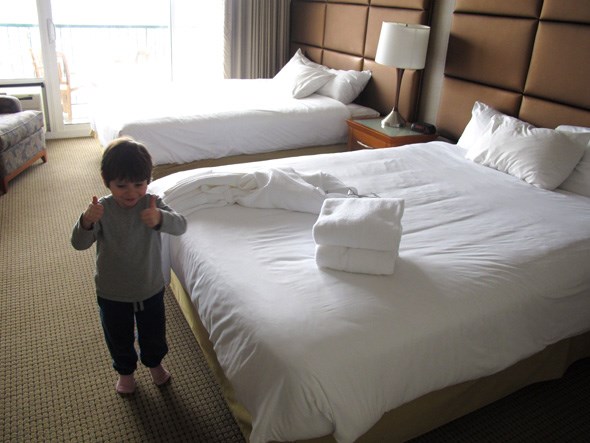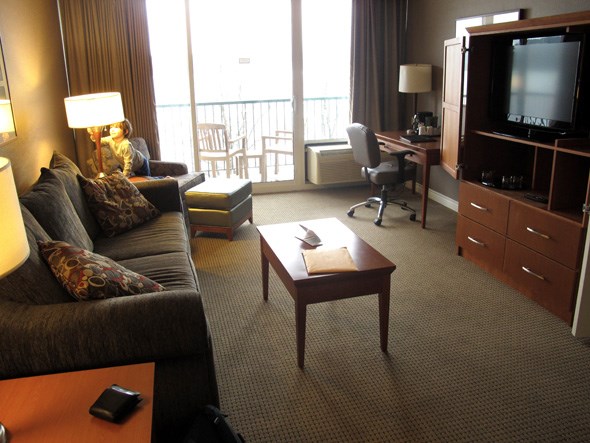 More than just a nice place to sleep, the resort is home to a few restaurants (some which we'll visit in a later post) and of course the main attraction: THE HOT SPRINGS THEMSELVES! I felt a little weird about shooting photos of the pools where people are relaxing in their swimsuits so I'm just going to share these photos that the resort provided below, as well as THIS 360 degree virtual tour that gives you a really good idea of what's happening at the outdoor mineral pools.

And here's a photo that I shot as I stood looking out the back window, considering shooting a photo of the pools themselves. It gives you an idea of the outdoor beauty you're surrounded by while in the pools. In your swimsuit. While travel writers are not shooting photos of you.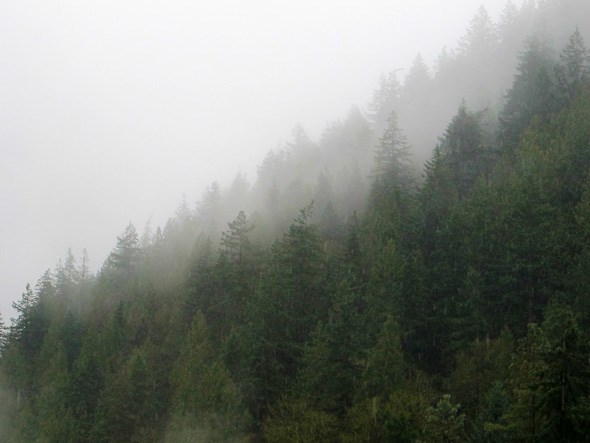 The food, lodging, healing hot springs and views are complimented by plenty of art that lines the common areas and the halls. Here are a couple of my favourite pieces.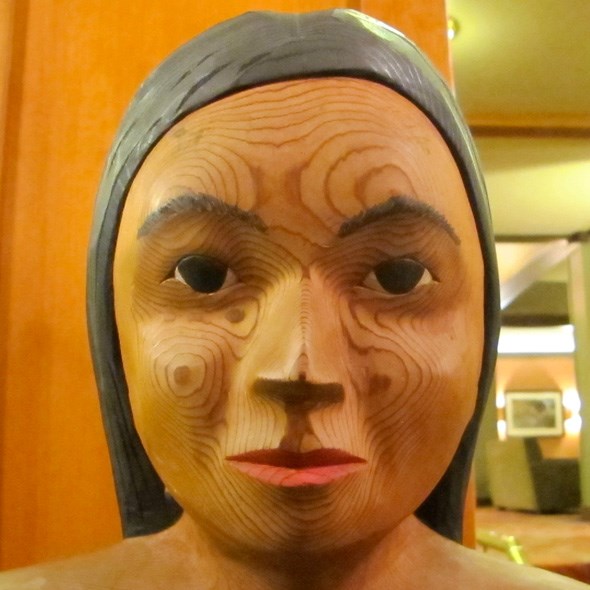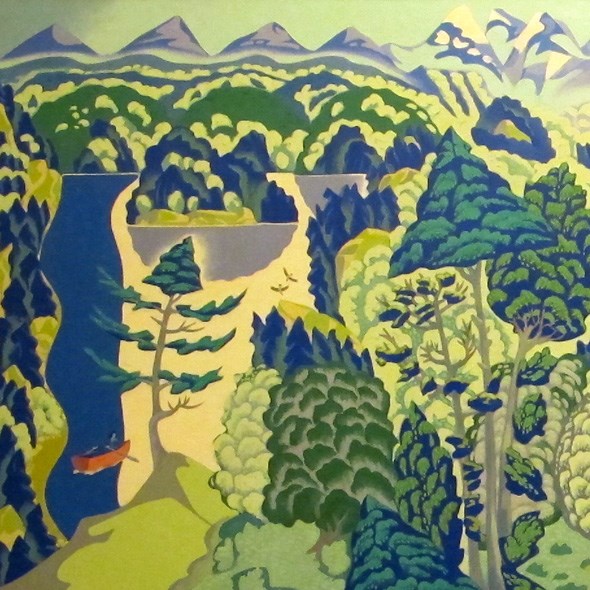 And once you're done with all the resort has to offer, head out back and find your way along the nearby trails... but remember to close the screen door before you leave your suite!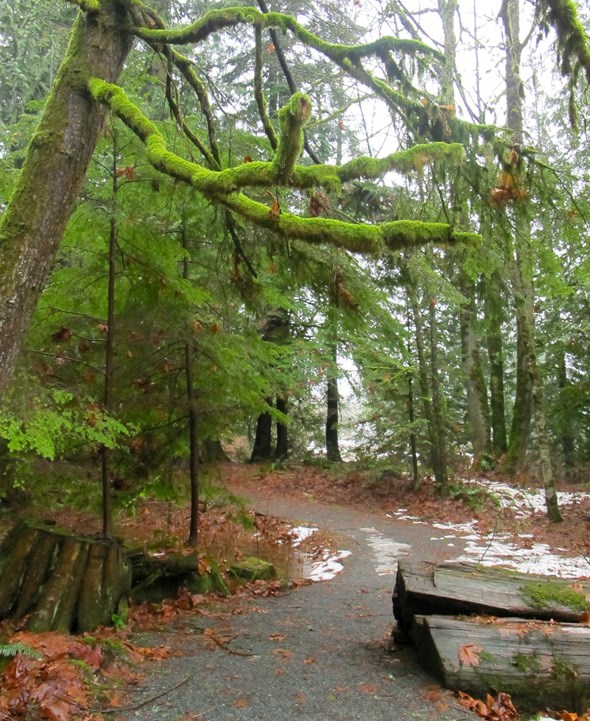 Visit Harrison Hot Springs Resort & Spa's web site to learn more and stay tuned for Part 3 that's all about the nearby food options!