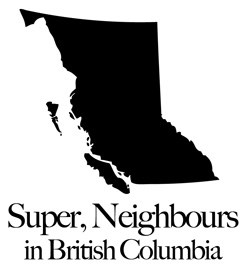 Welcome to the latest series of Super, Neighbours blog posts where we highlight incredible travel destinations in British Columbia!
Remember THIS series of posts I did about our visit to April Point Resort on Quadra Island a little while back? Directly across the water from April Point (in Campbell River on Vancouver Island) lies Painter's Lodge, another fine resort owned by Oak Bay Marine Group. It's Oak Bay's 50th anniversary this year, and this adventure I'm about to take you on has some serious heritage involved, especially once we get to the fishing part.
But wait! First things first: the Getting There post that you've come to expect from these travel features!
Tourism Vancouver Island helped us get onto a ferry for our visit and for that I must express my sincerest gratitude. We brought along our own captain but it was nice having help to pay for the trip.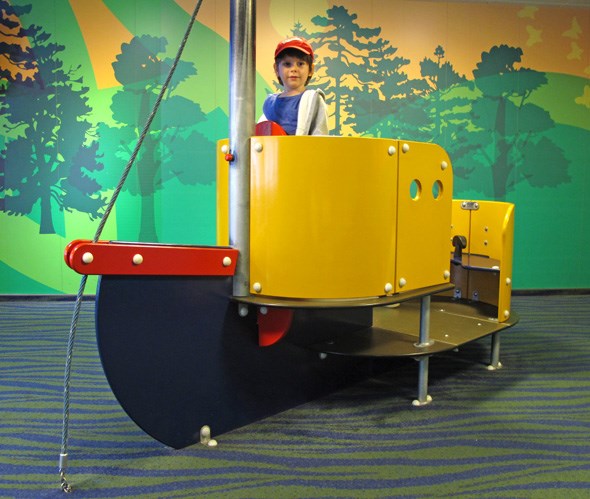 So yes, in case the photo of my cute son wasn't a solid enough indicator, this is a family adventure to Painter's Lodge I'm taking you on. My wife, my son and myself will be the characters you'll get to know better through this series of a few posts about our trip.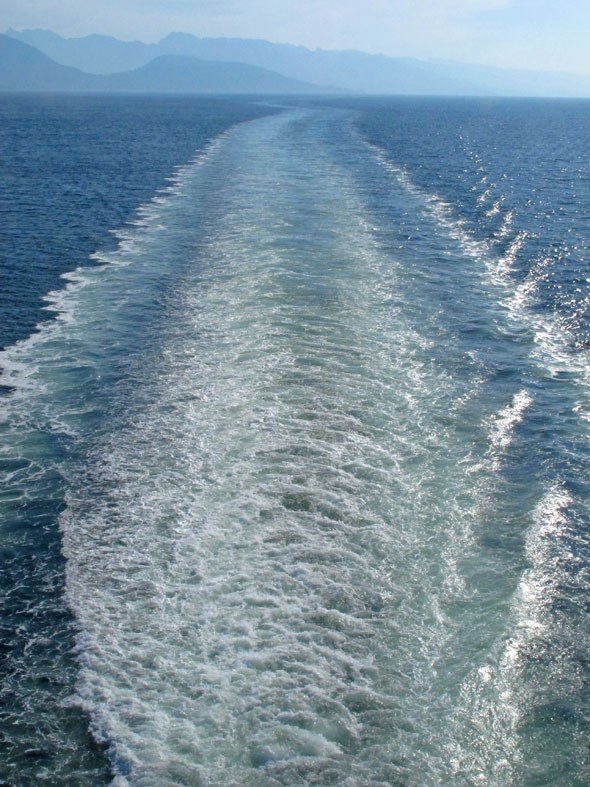 And I mean we could have tried to fly over, but this isn't the epic journey that is the trip to Tofino and isn't gruelling; it's a couple hours over to the Island and then a couple hours at the most up to Campbell River. It's a pretty rural drive with small towns to stop in on along the way.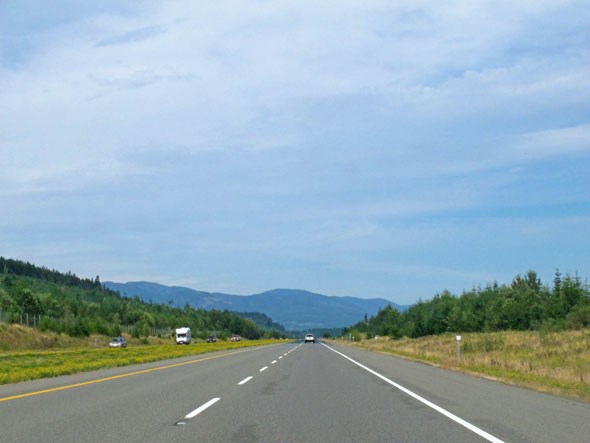 And if you were to fly in you would never come across TOTALLY AWESOME stores like this one that's in Campbell River and which I can't remember the name of. It's like an emporium of used fishing gear. The bucket there says "EXPERIENCED RODS" and is full of too many deals on fishing rods.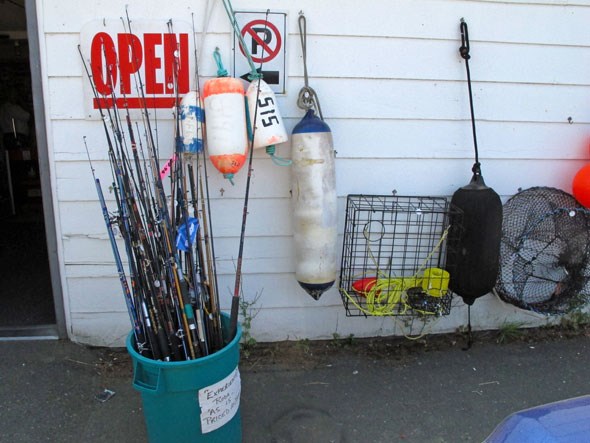 Once inside, everything is categorized perfectly. From spinning reels...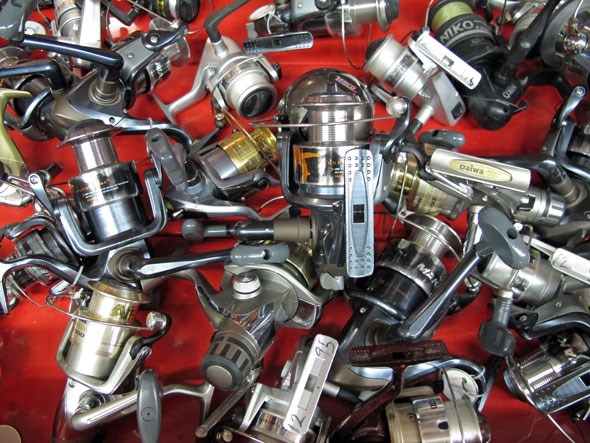 To knuckle duster reels...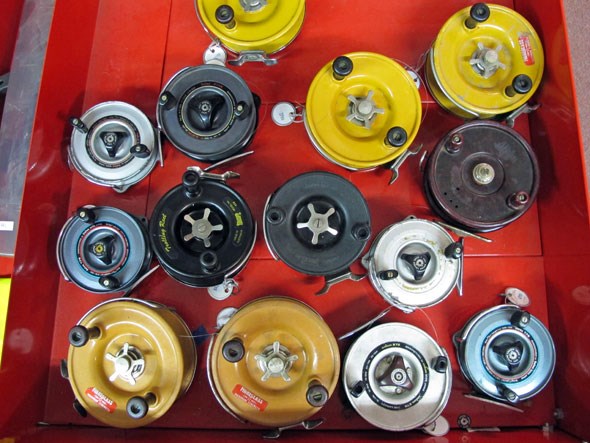 To plugs...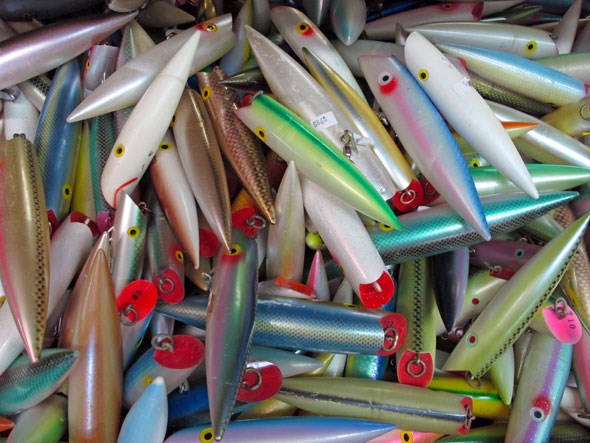 To these lures which I think I previously let you know are called "hoochies". I bought 3 of them for $2. I could have chosen any of the ones pictured here for the same price.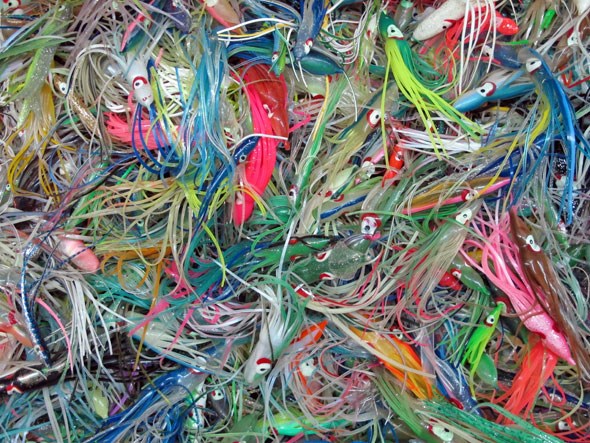 Anyway, this was a slight detour on our way into town to visit Painter's Lodge, to relax, enjoy the beach and the food and the atmosphere and to end up on a pretty crazy fishing adventure. Stay tuned for part 2!