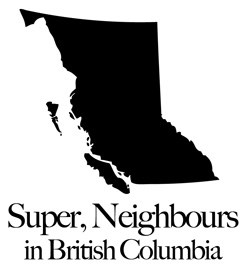 Welcome to the latest series of Super, Neighbours blog posts where we highlight incredible travel destinations in British Columbia!
Last month my wife and our son and I had the great pleasure of spending some time in Parksville-Qualicum Beach. As I said in PART 1 about getting there, this is a destination that has just now become an actual destination for us; we've passed through many times on our way to Tofino and were excited to spend some time here and share what makes it worth not simply trucking through on your way to somewhere else.
We were put up at the lovely Tigh-Na-Mara Resort. Located on 22 acres of forested land right next to the ocean, the resort boasts a great many log cabins, a spa, restaurants, a lodge and even a convention centre. We were lucky to be staying in one of the log cabin condo units that overlook the ocean and the incredible tides. HERE is the post on that.
The consensus between my wife, my son and I was that the most awesome thing about our trip were our visits to the beach that's right in front of the resort, just down a short pathway. The tide goes out forever. FOREVER. These first three photos were taken when it was up...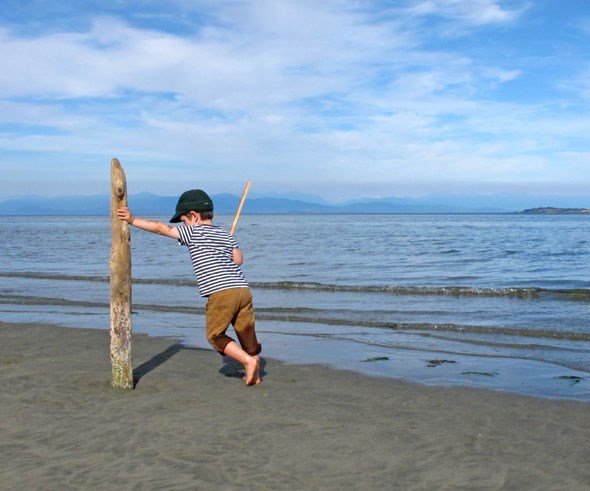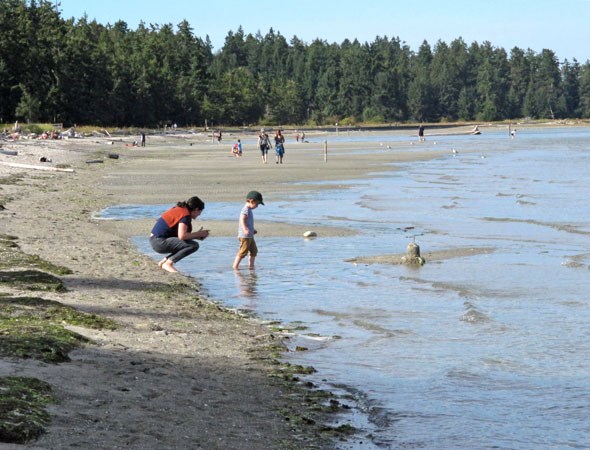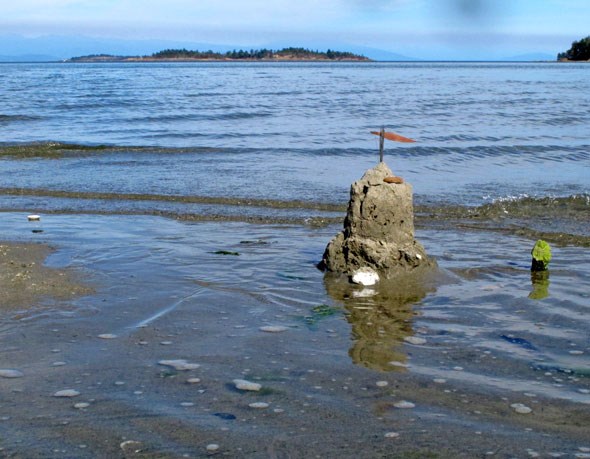 And here's what it looks like when it goes out!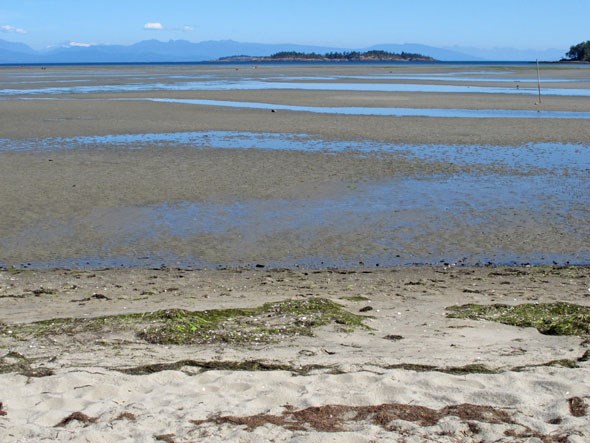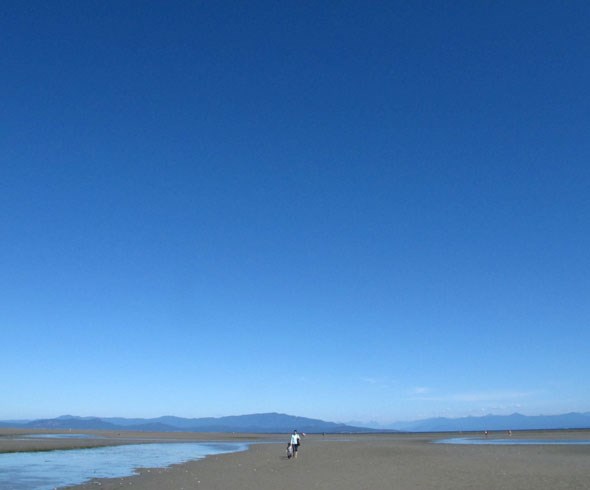 Below is the view looking back towards the resort at low tide. I've circled our suite in this photo below to show you just how far it goes. In the summer what happens is that the tide goes out so far that the exposed sand heats up and when the tide comes back in the water is super warm to swim in! We'll have to go back for another visit to experience it.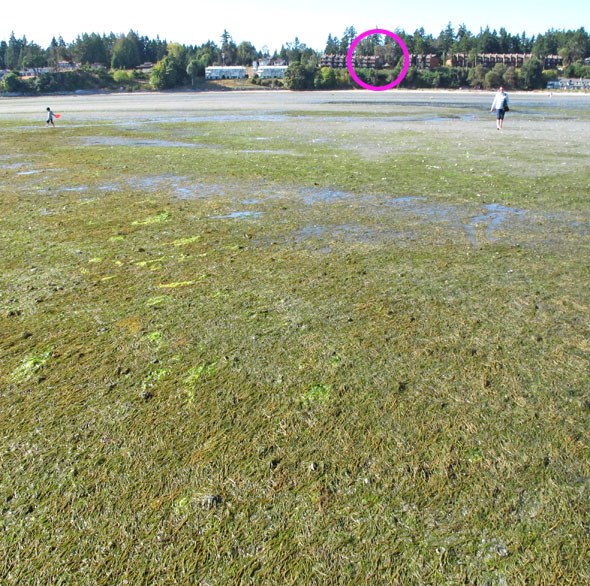 One other phenomenon is the concentration of sand dollars at the far reaches of the tide. We'd actually never even seen live sand dollars until we stumbled across them here.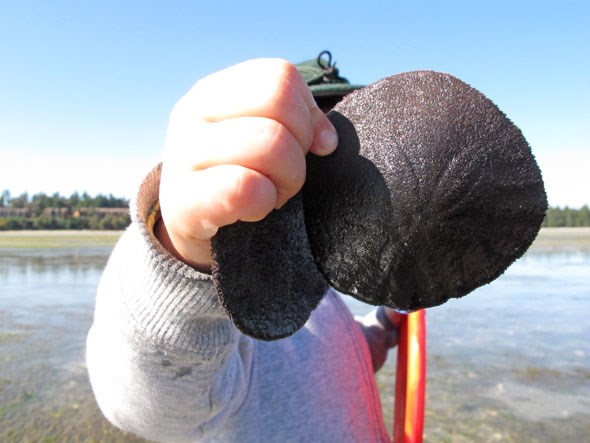 This photo illustrates the volume a bit. There are thousands upon thousands of them, and a great many to find that aren't alive as well, should you want a souvenir.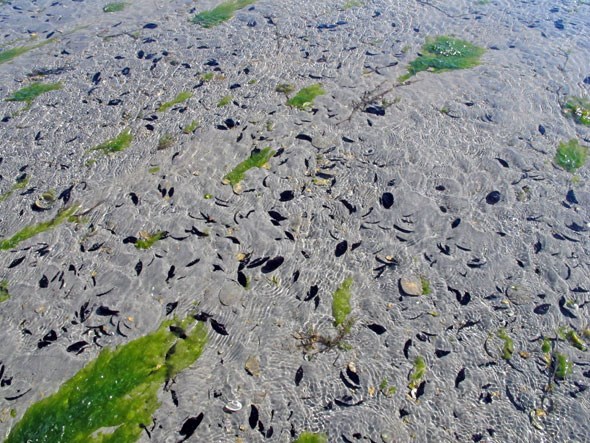 And of course when the tide goes out there's more room for flying kites!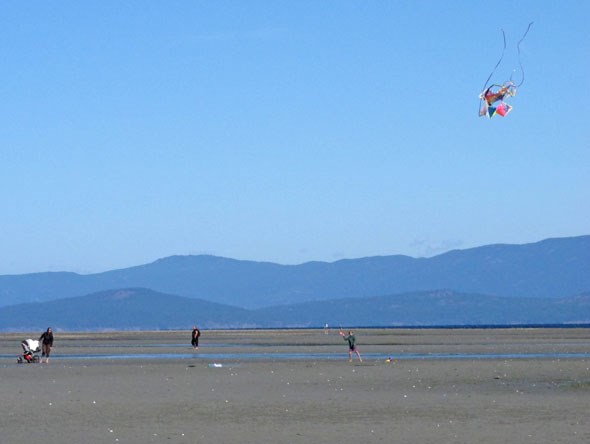 Stay tuned for Part 4 when I share the wonderful food we ate at Tigh-Na-Mara!