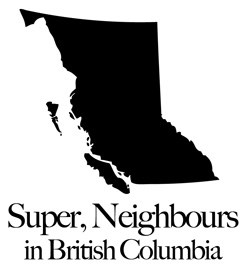 Welcome to the latest series of Super, Neighbours blog posts where we highlight incredible travel destinations in British Columbia!
In this current 6-part series I'll be taking you on a family trip with BC Ferries and one of their package deals they've got going this year. They've worked super hard with hotels and resorts from Galiano Island to Sooke to Port Hardy and Tofino and back again, all to bring you a bunch of discounted packages that include ferry fees and accommodations all bundled into one price. They've got more than 40 packages to check out right HERE, starting at $99 and going up to $981. We settled on Poet's Cove on Pender Island and were we not hosted by BC Ferries and the resort we still would have paid as little as $229 per person which includes the ferry ride over as well as 2 nights in their lodge.
Over the past few months I've taken you on a bunch of trips on different ferries to Hollyhock on Cortes Island, Rockwater Secret Cove Resort on the Sunshine Coast and finally to Victoria. Each one of these ferry trips has it's own special charm, depending on the size of the vessel you get on and the size of the island community you're ultimately landing on. One thing is for certain though, as soon as you reach your destination everybody wears the same type of watch and is on Island Time.
Ferries eye view of another ferry
To get to Pender Island you start out by catching the ferry at the Tsawassen terminal which makes it's way East, ducking through tiny Gulf Islands where ferries don't even stop. It's easy to get caught up daydreaming about what it would be like to live in one of the log homes that are perched on top of rocks amongst wind-blown coniferous trees along the way.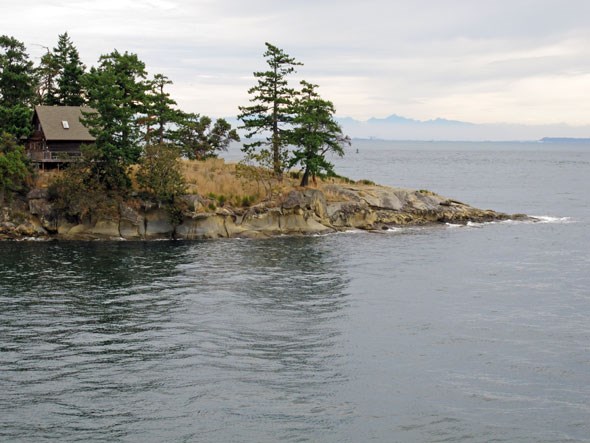 This one is a bustling route where you pass by a range of other sized BC Ferries vessels.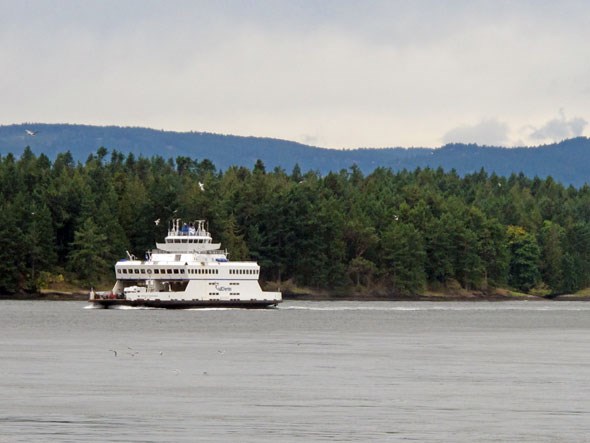 On the trip there's plenty of time to enjoy some yogurt, appropriately sourced from Island Farms. Did I mention this is a family trip I'm taking you on? Of course that's our youngest blogger, Arlo, enjoying that yogurt.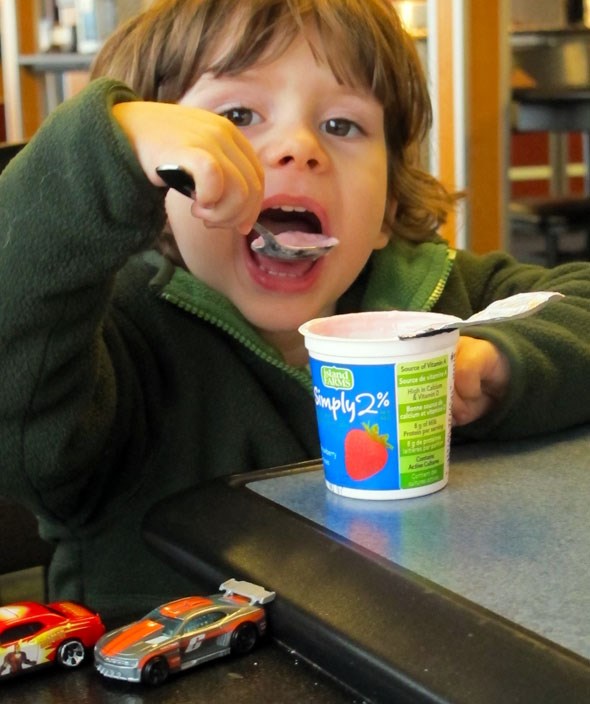 As I previously mentioned I've driven on and off of quite a few ferries in the past few months and have started a sort of artery rating system in my head. The more rural the roads get as I embark, the better. On a scale from Departure Bay to Cortes this road that connects North and South Pender Islands rates somewhere in the middle. That is to say that it's comfortably rural.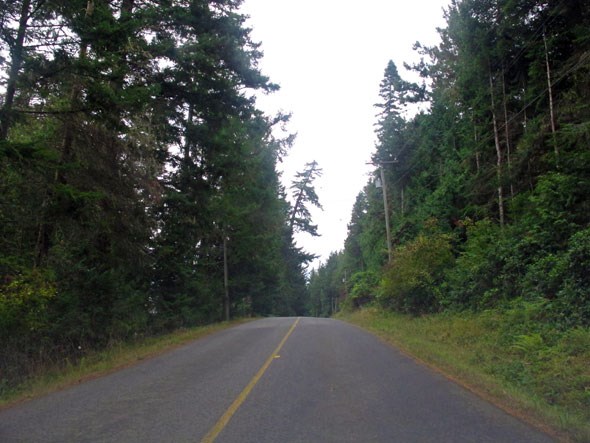 It's quite likely that you'll see a couple of these guys along the way, and you definitely want to keep your eyes on the road as halfway to Poet's Cove there's a strange duck farm where the ducks inhabit the ditches on both sides and cross freely across all day as they please.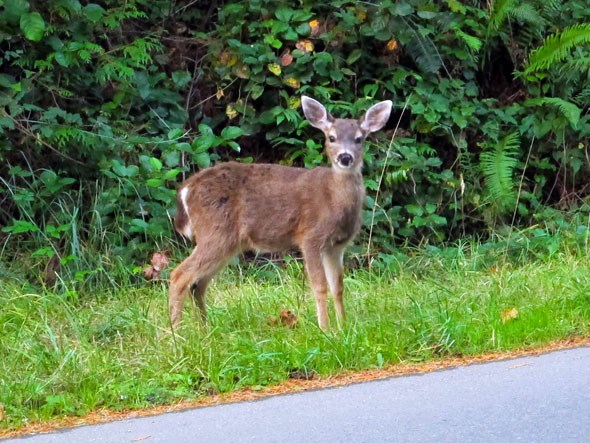 I hope you enjoyed the trip, stay tuned for my next post when I introduce you to our accommodations at Poet's Cove.