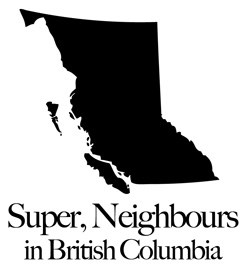 Welcome to the latest series of Super, Neighbours blog posts where we highlight incredible travel destinations in British Columbia!
In PART 1 of this current series on our trip to Poet's Cove I introduced you to the discounted packages that include ferry fees and accommodations all bundled into one price. BC Ferries Vacations has more than 40 packages for all kinds of destinations to check out HERE, starting at $99 and go up to $981. The trip we took (which was compliments of BC Ferries and Poet's Cove) starts at as little as $229 per person which includes the ferry ride over as well as 2 nights in their lodge.
By some stroke of luck we got an upgrade to stay in one of the cottages. It'll cost you a couple hundred dollars a night more than staying in a room in the lodge but oh my goodness (OH MY GOODNESS) was it incredible to have a little island home to call our own for a couple of days.
This was our little house looking out onto the ocean, complete with our own patio (and patio heater), hot tub and a BBQ outside.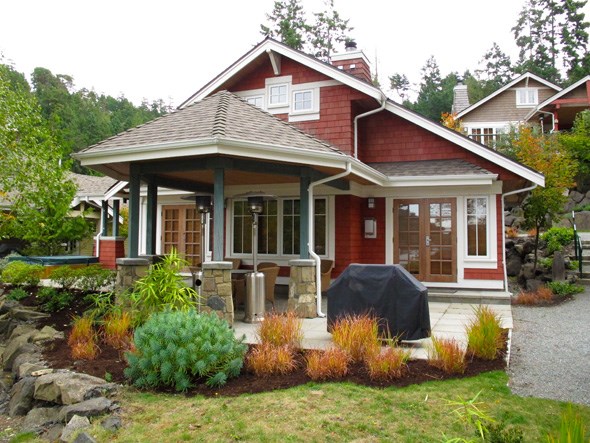 Venture in and the first thing you would've seen is V.I.A.'s youngest blogger, Arlo, hanging out in the living room looking cute. If you're travelling with a family or couples the extra cost for a cottage as opposed to staying in the lodge could be offset by the amount of people you've got to house.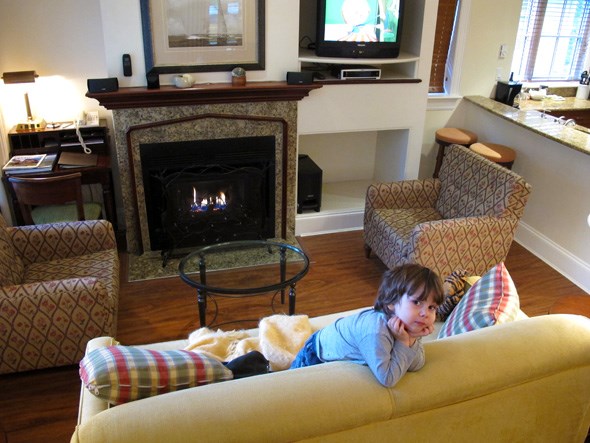 With two beds in one room, one in the master as well as a hide-a-bed hidden in the couch in the living room you could sleep a decent sized family here. There's also two and a half bathrooms.

You could also cook for them and feed them as the kitchen comes fully stocked with supplies. We ate in the resort's restaurants but we also stocked up on edibles and cookables from Tru Value Foods, a Gulf Islands original chain of markets that gives back 1% from every purchase to a local charity of your choice. I cooked a steak or two on the aforementioned BBQ (of which 1% of the proceeds went towards something to do with the Pender Island elementary school) and after all was said and done threw the dishes into the dishwasher and forgot about them while soaking in the hot tub.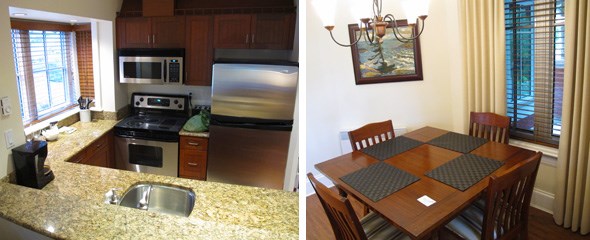 At our home in Vancouver I am the dishwasher, so it was nice to have a robot to do that for me. We also don't have in-suite laundry in Vancouver, but we did at Poet's Cove and it came in handy when we needed to wash and dry our bathing suits after spending that time in the hot tub.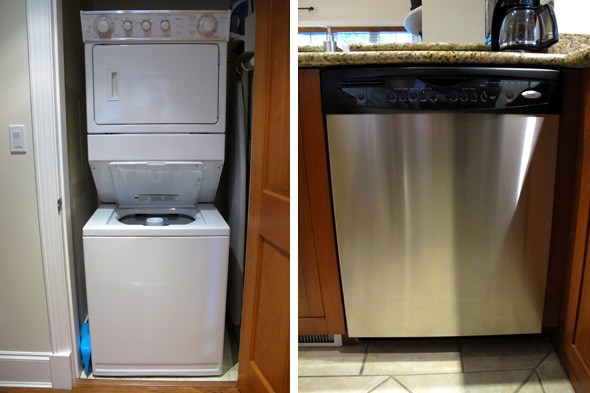 And at times when we felt like more of a swim, the pool was steps away from the cottages and inviting for a dip.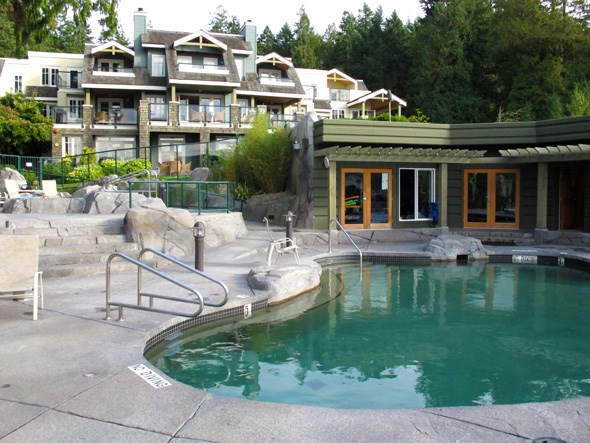 So that's the look at our accommodations at Poet's Cove. Stay tuned for part 3 when we check out some ocean life in a canoe. Yes, a canoe on the ocean!