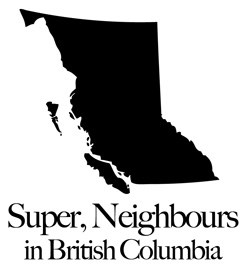 Welcome to the latest series of Super, Neighbours blog posts where we highlight incredible travel destinations in British Columbia!
In PART 1 of this current series on our trip to Poet's Cove I introduced you to the discounted packages that include ferry fees and accommodations all bundled into one price care of BC Ferries Vacations. PART 2 was all about the cottage we stayed in. PART 3 brought an ocean adventure (and a super cute photo of a seal) and PART 4 was a relaxing visit to the Susurrus Spa and the steam cave.
As I was editing the photos from one of the dinners we had I kept going back to this single image below and marvelling at it. We had sat down in the Aurora Restaurant (one of two on-site restaurants) and enjoyed an incredible 7 course tasting menu. If you've been following this series so far you'll know that we travelled with our 3 year old son, Arlo. As he's not the biggest eater and can tend to be a little fussy we asked the Executive Chef, Steve Boudreau, what he thought our best option would be for him instead of the tasting menu. He asked us what Arlo likes, we told him, and he said "Well, let me see what I can whip up!".
The photo below is what Steve casually "whipped up" for Arlo. THIS IS A KIDS MEAL!!!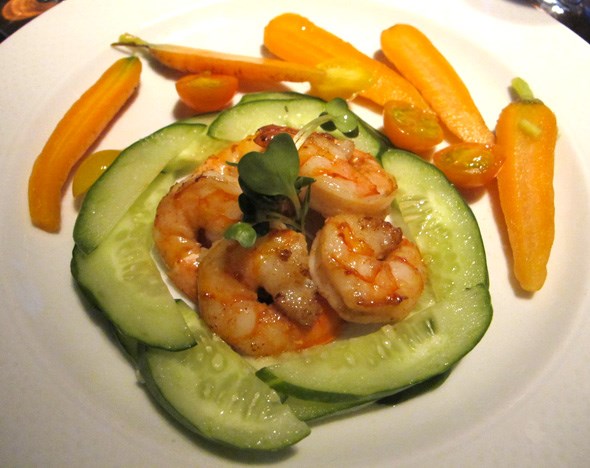 If you're a parent you know that it's not always easy to feed your child healthy meals while travelling, that often the options available for them consist mostly of smaller servings of the not-super-healthy and sometimes even deep fried indulgences on the regular menu. I can confidently say that this is one of the best meals that has ever been eaten by our little guy while on the road.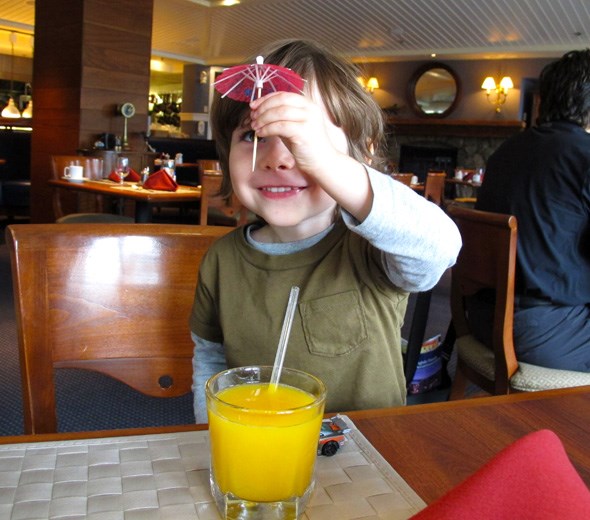 Showered by healthy choices at Aurora
"Enough with the kid!", you say, "Show me the 7 course meal that you adults ate!". Okay, okay... as usual I'll let the photos do the talking here.
1st Course - Tuna & Basil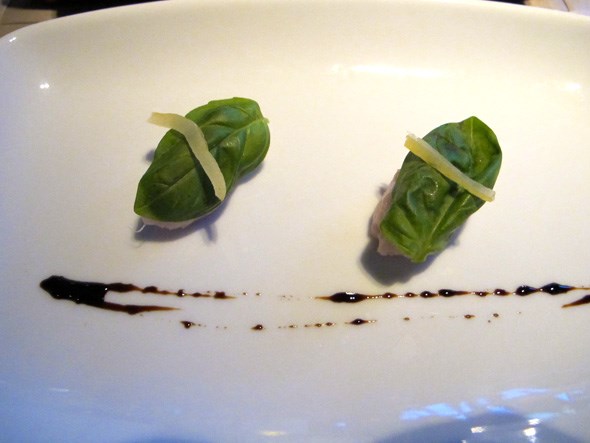 2nd Course - Avocado & Paneer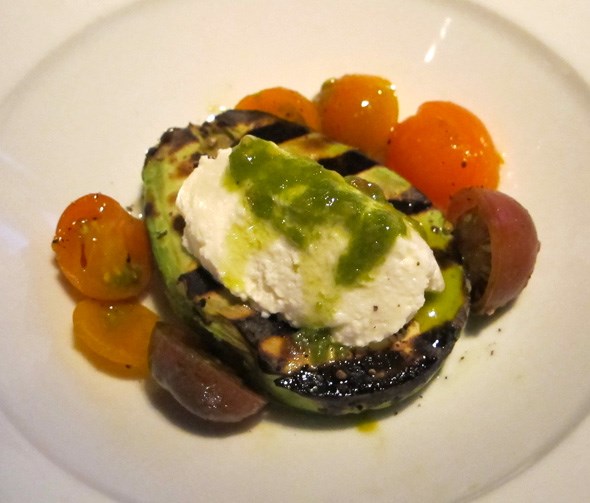 3rd Course - Scallop & Apple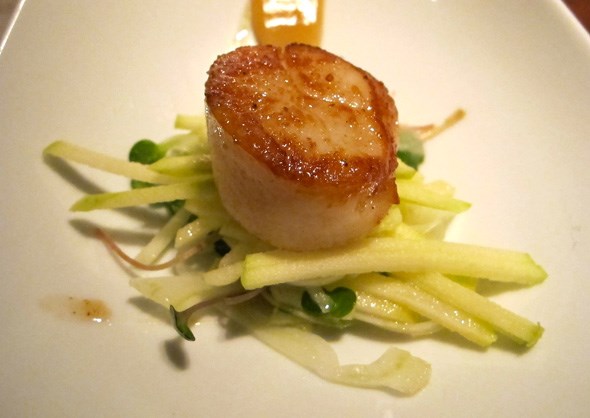 4th Course - Halibut & Crab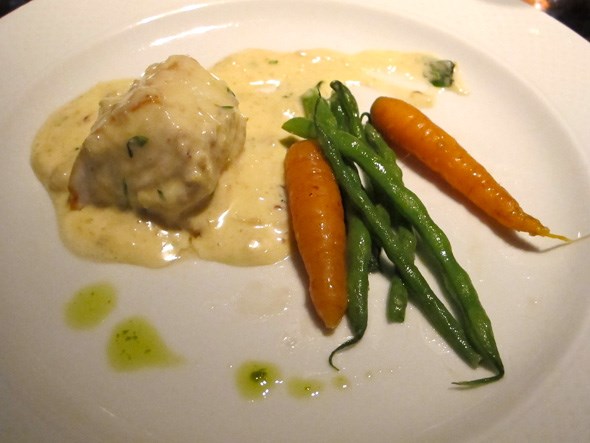 5th Course - Ribeye & Tomato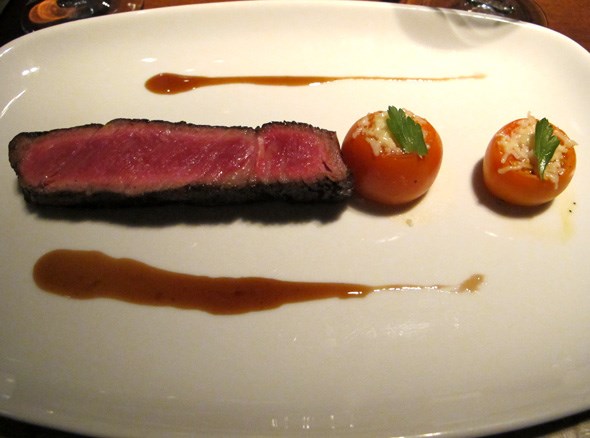 6th Course - Lamb Shank & Risotto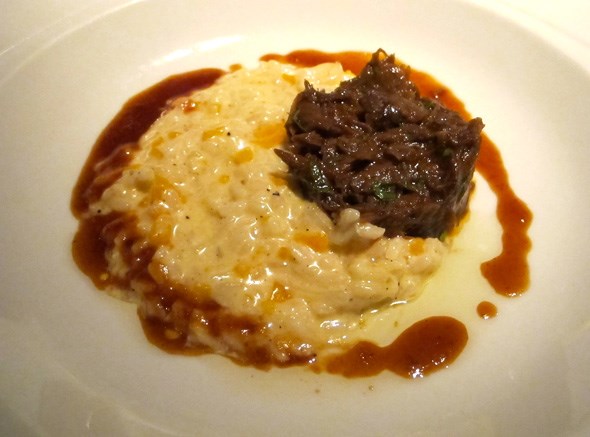 7th Course - Mignardises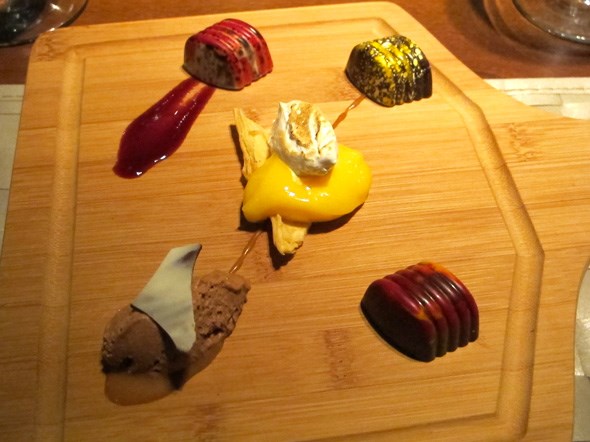 There's one final Poet's Cove post to come before we head back to the mainland. Stay tuned!